Have you ever been stuck when using gift cards? Don't worry, I got your back. So let's say you've got a gift card chilling in your pocket for months, and suddenly, you're wondering where to redeem that thing right now, huh?
No sweat! You can head to the brand's physical store, shop on their official website, or even turn it into cash on Cardtonic; it is up to you.
"But wait, how do you use it?" Hold on, I'm getting there. I'll walk you through the entire process of redeeming your gift card step by step. Ready to make the most of those awesome gift cards? Let's go!
Where To Redeem Gift Cards In Nigeria
In Nigeria, there are three places where you can redeem your gift cards. You can redeem your gift card at the card issuer's physical store, on the brand's official website, or sell them for cash on Cardtonic.
1. Physical Store
Remember how fun it is to walk into a shop, look at everything, and pick what you like? Well, that's one way to use your gift cards. 
Go to your favorite store, give them your gift card, and start shopping. You can buy cool clothes, gadgets, or anything else you want with the money on your gift card.
2. Official Brand's Website:
Now, imagine that you can shop without leaving your house. Yup, you can do that online! If you like shopping on the computer, visit the brand's official website. It's like exploring a digital store.
3. Cardtonic:
Here comes something really interesting. Have you ever thought about turning your gift cards into real money? That's where Cardtonic comes in.
Imagine you have some gift cards you don't need. Instead of letting them sit there, you can use Cardtonic to sell them. It's easy – just a few clicks and those gift cards can become money in your pocket. 
You can choose from different types of gift cards, and the best part? You'll get Nigerian Naira, the local money.
How To Redeem Your Gift Card
There are three simple ways to redeem your gift card: at a physical store, on the brand's website, or by selling it for cash on platforms like Cardtonic.
1. Redeem Your Gift Card at a Physical Store
Using your gift card in a store is a breeze. Just go to the counter and hand your gift card to the cashier. They'll put the details into their machine to process your payment.
2. Redeem Your Gift Card on the Brand's Website
Almost every brand has a website where you can both buy and use their gift cards. Keep in mind that each website works a bit differently. But don't worry! It's still easy to use your gift card online. Here's how:
Go to the brand's website and log in.
Pick what you want to buy and add it to your cart.
When you're ready to pay, choose "Gift Card" as your payment method.
Enter your gift card info and complete the payment.
3. Sell Your Gift Card for Cash on Cardtonic
You can sell your gift cards on Cardtonic if you'd rather have cash. It's as simple as this:
Download the Cardtonic app from Google Play or the Apple App Store, then sign up.
Open the app and tap on "Sell Gift Cards."
Choose the type of gift card you have (Physical or E-code).
For the category, select the type of gift card you want to sell, e.g., "eBay gift card." and USA eBay gift card under the subcategory section.
Enter the amount of your gift card.
Upload pictures of your gift card.
To finish up, hit the "Start Trade" button. Once your transaction is approved, you'll get your payment in Naira right away!
Frequently Asked Questions About Where to Redeem Gift Cards in Nigeria
1. What Are Gift Cards Used For?
Gift cards are fabulous little passes that lead you to discover amazing treasures. They serve as currency, granting you the power to purchase your desired items either in-store or online.
2. Where Can I Buy Gift Cards In Nigeria?
Cardtonic is one of the best platforms in Nigeria where you can buy gift cards, and their prices are highly affordable.
3. What Happens To Unused Gift Card Balances?
Don't worry; your money doesn't vanish! It usually stays there if you don't use all the money on your gift card. Some places might have rules, so it's good to check.
4. Where Can I Sell My Gift Card For Cash?
If you want to conve­rt your unwanted gift card into cash, you can do that on platforms like Cardtonic! With a simple­ and hassle-free proce­ss, you can quickly sell your gift card and turn it into cash.
5. How Much Is A $100 Amazon Gift Card In Naira?
An Amazon card of $100 is worth approximate­ly 99,500 Nigerian Naira. Remembe­r to check the latest e­xchange rates before­ making any transactions as they vary.
Conclusion
There­ you have it! Redeeming your gift card is easy. Simply visit physical stores, browse brand websites online, or eve­n trade them for cash on Cardtonic's platform.
Don't forget, your gift card is more­ than just a piece of plastic. It's like having your own ticke­t to awesome goodies or e­ven extra cash in your pocket!
So, let's begin your thrilling journey into the­ world of gift cards. Step out and explore, utilizing the­se incredible toke­ns of joy to enhance your expe­riences along the way.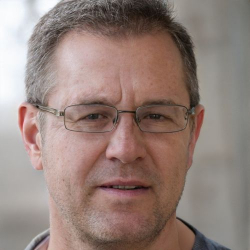 Latest posts by Fred Wolf
(see all)