The best way to recover a Home Depot gift card scratched off is to call 1-800-466-3337 or visit your local Home Depot store with proof of purchase, and Home Depot will provide a replacement gift card to you as long as the code has not been redeemed or used.
Accidents or mistakes happen sometimes. One of them might be having your Home Depot gift card damaged or scratched off. As gift cards can be precious, finding a way to safely redeem them is the best action.
In this article, I will highlight some candid solutions that will come in handy. So, sit back and read along as we discuss the essential details.
What Do You Do If Your Home Depot Gift Card Code Scratches Off?
All you need to do is stop by your neighborhood shop if your Home Depot gift card has been scratched. Without a receipt, gift cards that are lost, stolen, or damaged won't be replaced. The proof of purchase is crucial because it is used to confirm your claim by verifying several details.
If fraud is detected in your request, the gift card may be canceled or denied at the issuer's sole discretion. The value of the gift card at the moment it is reported lost or scratched is its replacement value.
The list of items you will need to recover your Home Depot gift card includes:
Gift card purchase receipt
A valid ID to confirm your identity.
transaction register from your credit card company (optional)
Cash-purchased gift cards won't be replaced unless the law specifically requires it. Overall, Home Depot will deactivate and reissue gift cards for consumers who can offer sufficient proof.
TIP: The usual proof of ownership for a lost, stolen, or damaged gift card is a sales receipt, a credit card, or a canceled check. Customers who own the store received a gift card but did not keep their receipt. They can request a "transaction register" from their credit card company.
Now that we have that sorted out, we will highlight some other reasons why you might not be able to use your gift card and possible solutions.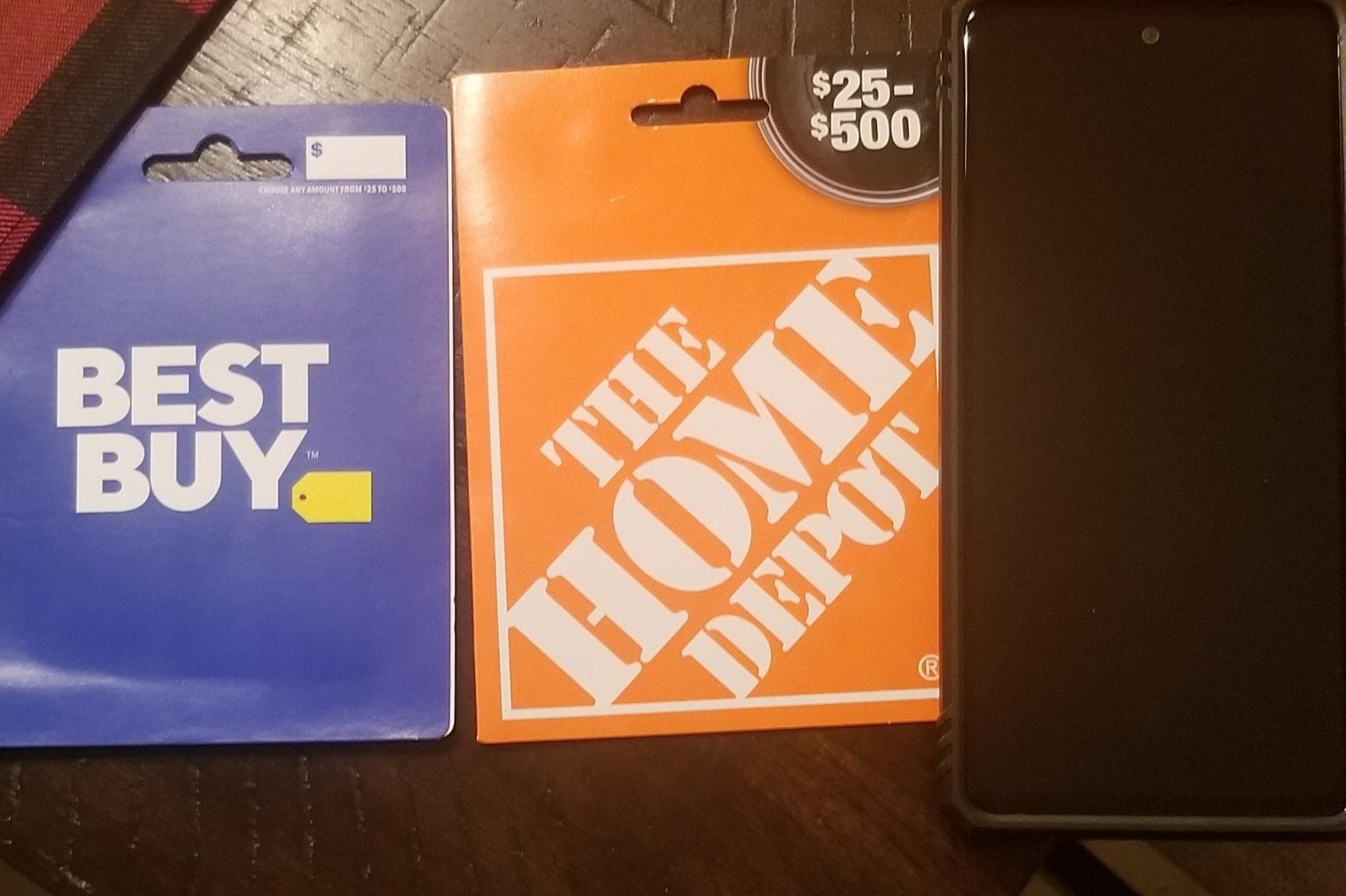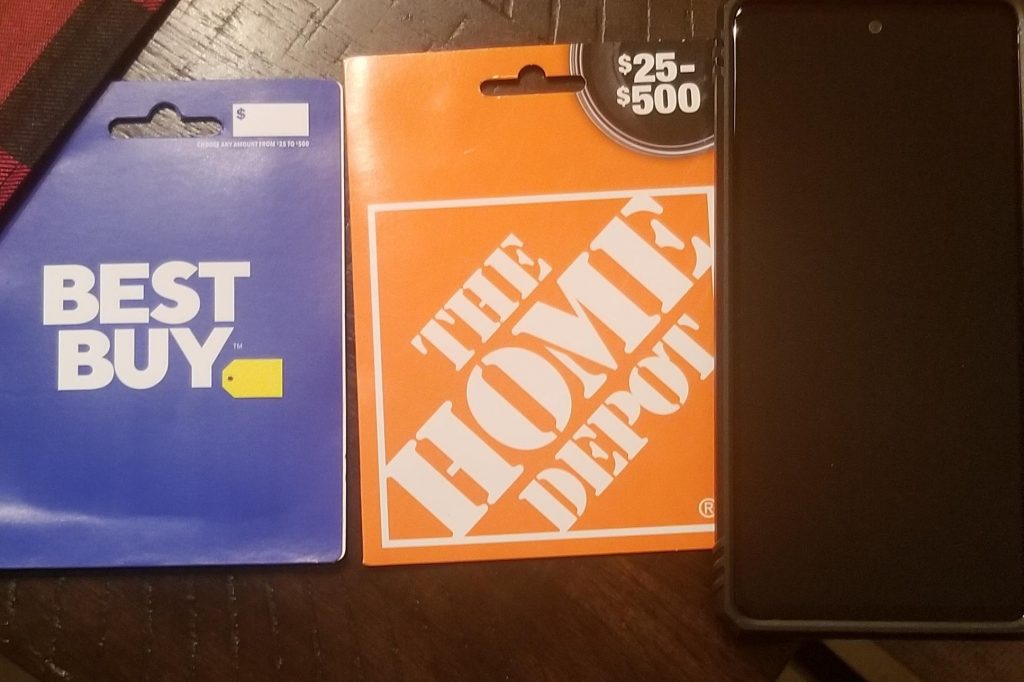 Why is Your Home Depot Gift Card Not Working Online?
The most common reason your Home Depot gift card is not working online is because you're using it on the wrong website or didn't activate it correctly. If the balance is insufficient, you might not even be able to use your gift card online.
The Home Depot gift card is a retail gift card, so you may only use it at Home Depot stores and on the Home Depot website. If fraud is detected, the issuer reserves the right to deactivate or refuse your gift card. Visit any Home Depot location or online to check your balance. Next, we will look at a solution to one of the abovementioned issues.
How Do You Activate Your Home Depot Gift Card?
Activating your Home Depot credit card can be done in one of two methods:
The first is by phone call Home Depot's unique activation line at 1-866-875-5488.

Method two requires that you sign up for your card online. For your new card to be activated, you must sign it into your Home Depot account.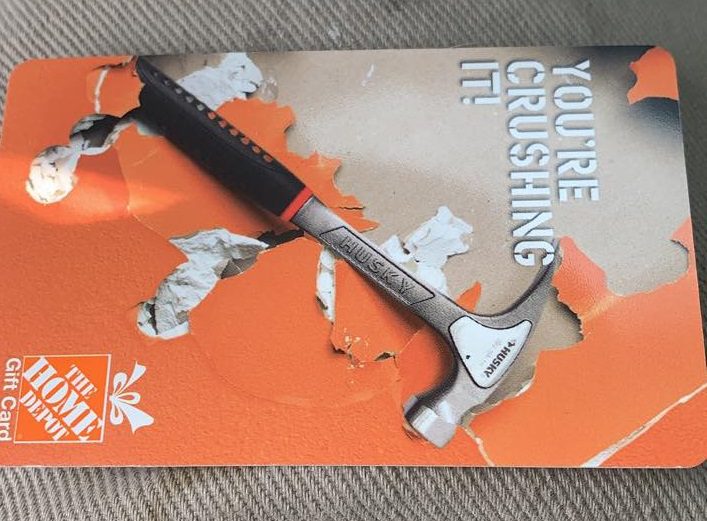 How to Activate a Home Depot Gift Card Online
Putting method two into steps, you can activate your card by going through the process below:
Indicate the dollar amount you want on the Home Depot gift card.

Tell the clerk how much money you want to add to the gift card if you buy it in a Home Depot store.

Enter your credit card or debit card number in the appropriate sections.

Pay for the gift card. If you bought this Home Depot gift card online, it would be activated when your order is finalized and before it is shipped to the recipient.
How to Check Home Depot Gift Card Balance.
there are a few methods To check your Home Depot gift card balance; the first method is to follow the steps below;
Step 1: Go to the Home Depot webpage. Look at the back of the card, on the side with the black strip, and read the small type. It usually includes instructions on how to regain your balance.

Step 2: Enter all the needed details on the website. When you go to the website link on the back of the card, it will ask you for information specific to your card in the fields.

Step 3: Enter or click "Submit." The page that reveals the balance on your gift card should be directed to you when you input the information. Return to the previous page and reenter the card information if it doesn't work.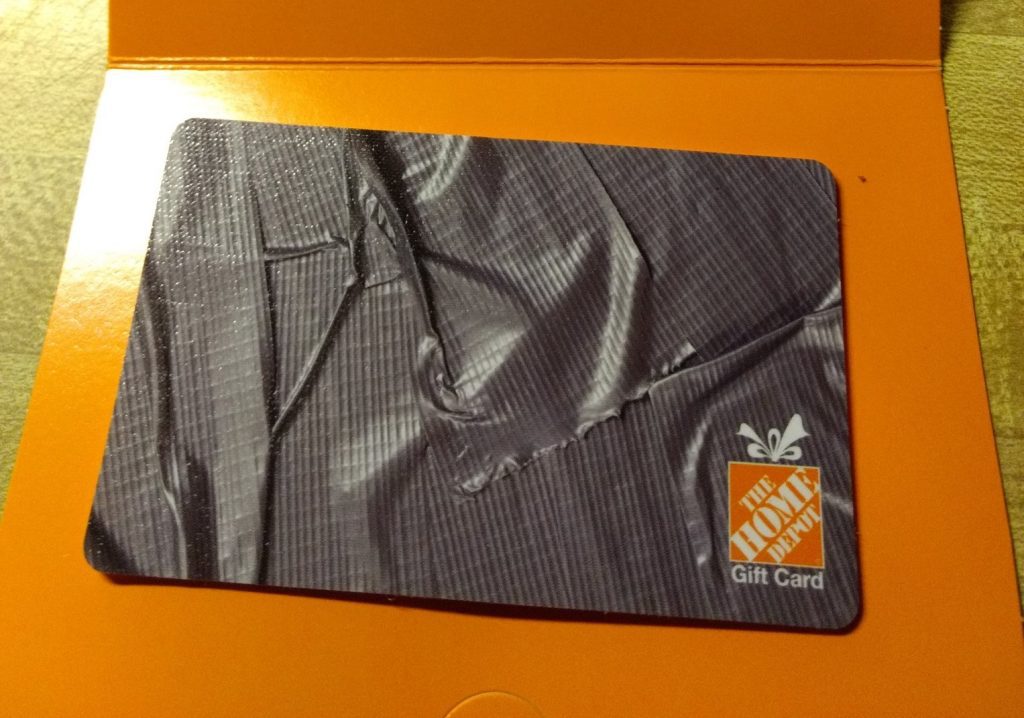 Can You Use A Gift Card If The Pin Is Scratched Off?
You can still use a scratched-off gift card. In some cases, stores could reject gift cards that are damaged. Any damaged "scratch-off" parts of the gift card may render it unusable in most cases.
In these situations, getting in touch with the store and requesting that they replace the compromised card is essential. They'll typically be open to this. A gift card's issuer is not obligated to replace one that has been damaged unless expressly indicated in the store's terms and conditions. It's always worth getting in touch if you have a receipt.
Can I Use My Home Depot Card Without The Card?
As long as you have the necessary information, you can use the Home Depot card if you have the information required. However, when conducting an over-the-counter physical transaction, it will be essential to have the card in hand.
You may use any Home Depot credit cards or credit accounts for eligible online and in-person purchases at any Home Depot store. These cards are called "store" or "closed-loop" cards because you cannot use them with other merchants.
The Home Depot offers a variety of store credit cards, business accounts, and project loans to assist you in financing purchases made at their locations. Before applying for any credit product, ensure you have thoroughly read all the terms and conditions and are aware of any ramifications for your financial circumstances and credit profile.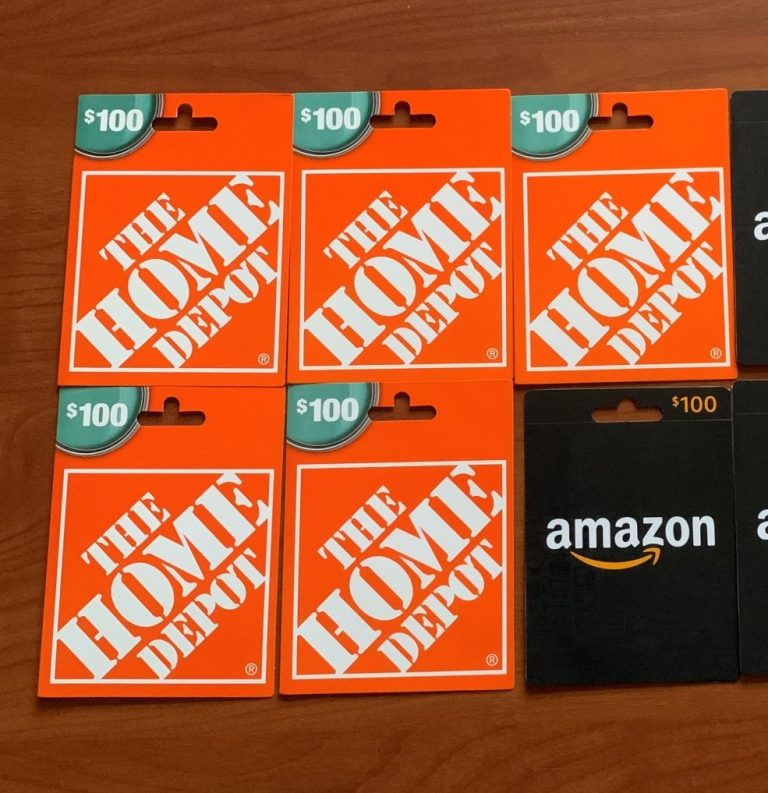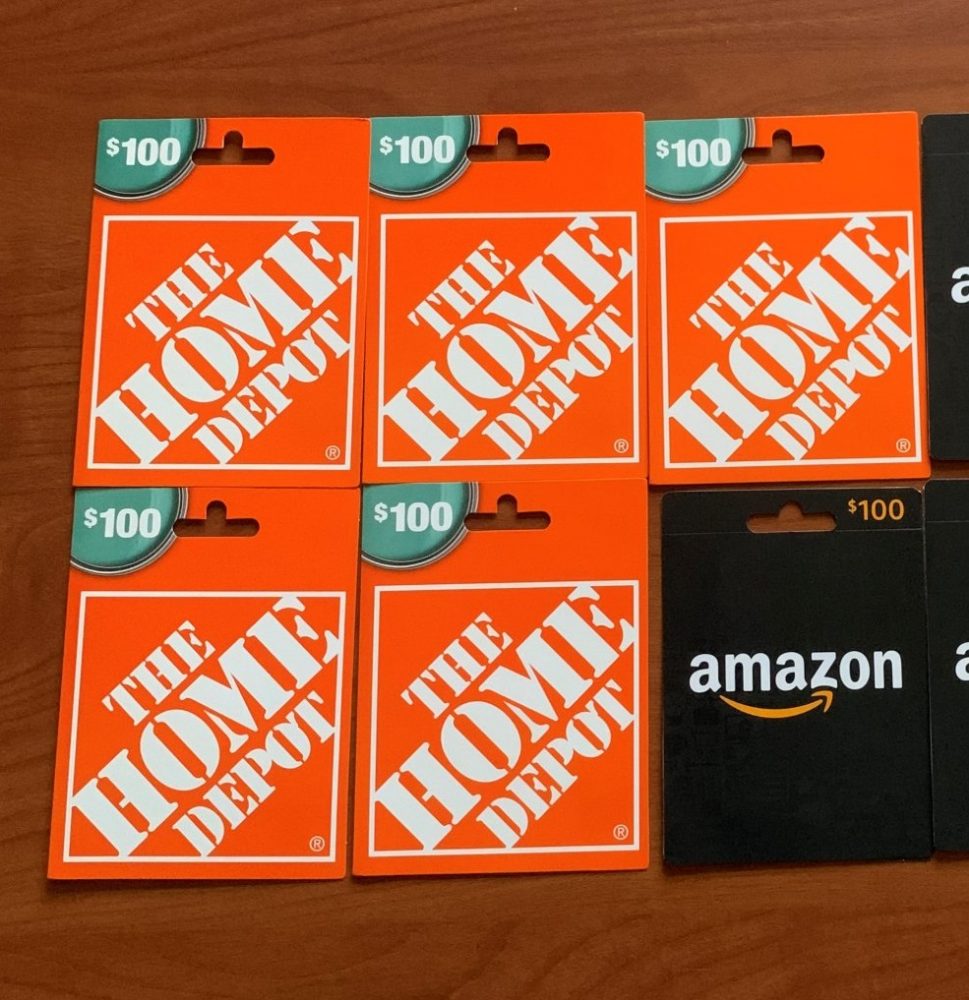 Home Depot Gift Card Balance by Phone Number
The Home Depot gift card phone number is 1-800-430-3376, and you can dial that number to check your balance over the phone. By speaking with customer service, you can request a balance check for your gift card. Your card number should always be available.
Can I Check My Home Depot Gift Card Balance Without a Pin?
There are various ways to check your Home Depot gift card balance without a pin. In this section, we will be going through two significant options.
Method One: Use Customer Service
Use this method if you wish to check your balance with customer service. Follow the steps below to get started.
To get customer service, use this number: 1-800-466-3337.
You must pay close attention to the directions from customer support.
You must select a helpline extension to check your card's balance.
Enter your card number and wait for the next step.
The balance of your gift card will be disclosed to you.
Method Two: Visit a Store Near You
Ask the customer service staff at any Home Depot location to check your gift card balance. If you don't mind making the quick trip to the store, this is a simple way to determine how much money is still on the card.
Alternately, you may do it the day you go shopping at Home Depot. After you've used your gift card, it's not unusual for specific Home Depot locations to write the balance that remains on the back of the card. You won't need to keep receipts, which is a benefit. Of course, this also allows you to check the balance on your Home Depot gift card.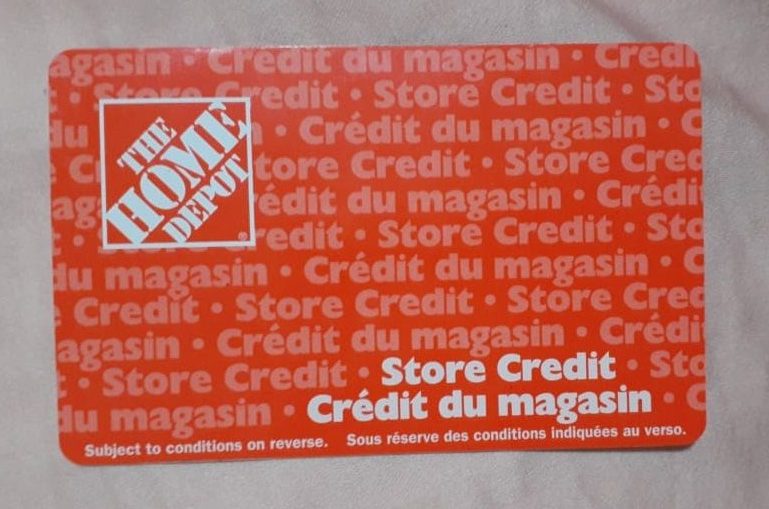 Where Can I Buy A Home Depot Gift Card?
As of 2022, Home Depot has agreements with several stores. Based on this agreement, they sell gift cards from as low as $25 to $500.
Retailers that provide gift cards online include:
Staples
7-Eleven
Walgreens
Best Buy
Safeway
Kroger
Dollar General
Shoppers Drug Mart.
Gift cards from Home Depot are sold via various merchants and work the same as gift cards purchased directly from Home Depot. Due to variations in stock and availability, the value of the Home Depot gift card will change depending on where you browse. Most stores that sell gift cards to Home Depot offer physical cards with a set value, the most popular being $25, $50, $100, and $200.
Can A Lost Home Depot Gift Card Be Replaced?
Yes, a stolen Home Depot gift card can be replaced. All you need to do is get in touch with their customer service department immediately and give them as much specific information as possible.
According to Home Depot, gift cards that are lost, stolen, or damaged won't be canceled or replaced unless evidence of purchase is provided. You should call 1-800-466-3337 to report a lost or stolen gift card to the Home Depot customer service department.
What Can You Do With A Damaged Gift Card?
Here are some actions you can take to get your damaged gift card back:
Recover your receipt as evidence that the card was purchased by you and is yours. Inquire about the receipt if you were given the card as a gift.
Contact the shop where the card was bought if he or she cannot provide it.
Visit or call the retailer's customer care division. Also, be prepared to provide as much information as possible on the card, including the purchase location.
Please provide as much information as possible about the card and the store where it was bought.
How Do You Recover a Lost Gift Card?
When your card goes missing, get in touch with the merchant immediately to cancel it and learn how to recover it. This will save you from losing out on it completely.
Even if you don't have the original card receipt, you might be eligible for reimbursement if you know the gift card's number or registered the card when you first got it at the issuer's website.
Even without the physical card, you can still use the number and expiration date to purchase online. A cost for replacing a card might exist or might not. Ask your insurance provider if the card is protected if it is stolen from your house or automobile.
The Home Depot Store Credit Loophole
There is no way to make money via the Home Depot credit loophole. No traditional trade mode is connected to Home Depot's exclusive solvency system.
Instead of requiring customers to pay for things in full and then wait for a refund, retailers will frequently use this strategy. The novel solvency approach used by Home Depot is not mainly related to conventional commerce.
It's a personal network instead. Only solvency in the form of a budget is supported. To prevent upfront payments from clients, retailers frequently do this. Then hold off until you get paid.
Conclusion
Home Depot gift cards offer users a great deal of freedom. Using this card at the store and online from the comfort of your home is very convenient. Having a card that brings such benefits destroyed can be very disappointing. With the help of the tips discussed in this article, you will be able to better mitigate your losses.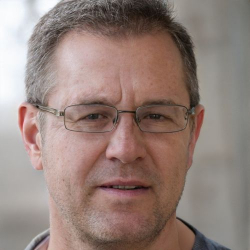 Latest posts by Fred Wolf
(see all)