YouTube provides a fantastic opportunity to establish a regular revenue stream while living the life you choose. When you discover how many possibilities to earn there are on YouTube, it's a nice surprise.
This post is for you if you're interested in learning how to make money on YouTube in Nigeria. We will open your eyes to concepts that you may not have seen before in this article.
What exactly is YouTube?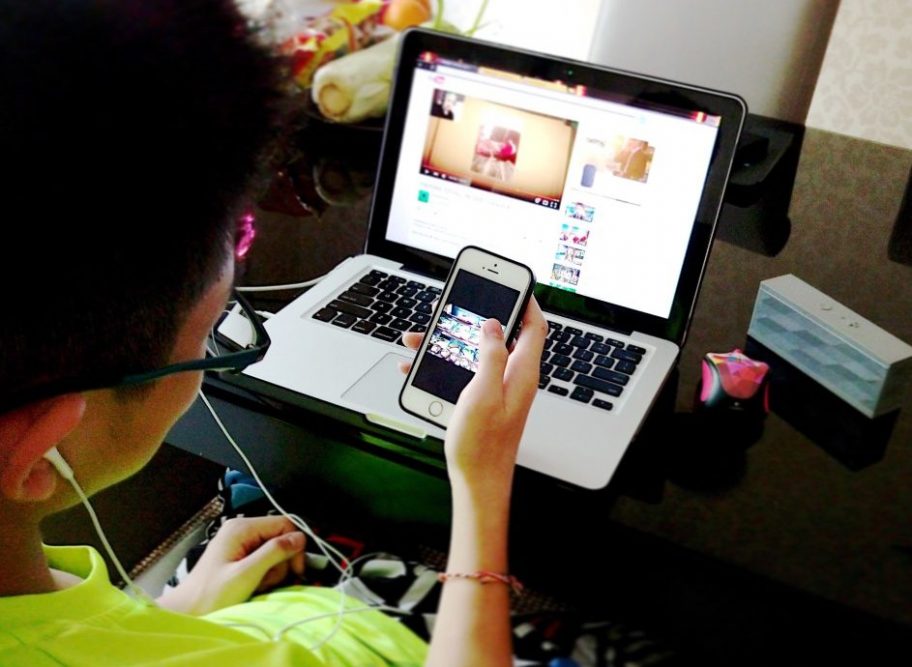 There is more to YouTube than what meets the eye. Before you learn how to make money on YouTube in Nigeria, let's find out what YouTube is.
YouTube is a video-sharing website where people may share their own videos, view others' films, and respond to them with likes, shares, and comments. 
It's a platform that's also acted as a video-hosting service for a number of firms. Some individuals regard YouTube as a video-focused social networking site, others do not. Others see YouTube as another place where they may use video to enhance their content marketing efforts. 
YouTube celebrities are today's self-made superstars who have built a following by generating video material aimed at teaching, entertaining, reviewing, and being amazing on the internet. 
If you understand how YouTube works and implement the proper methods, you have a high possibility of generating a substantial amount of money every month, week, day, or even hour. This will help you solve the question of how to make money on YouTube in Nigeria.
Now that we know what YouTube is, to begin your journey, you have to decide on the type of videos you wish to share on your page. For this, you need to pick a niche.
Why do you need to pick a YouTube niche? 
To learn how to make money on YouTube in Nigeria, you need to create a space for yourself and own it. When deciding to establish a YouTube channel, many individuals already have a specialty in mind because they want to focus on something they currently do. If you don't currently have an idea in mind, I'll offer you some things to think about while selecting a niche.
How to pick a YouTube Niche
Choosing a niche in which you shine is usually a smart idea. Choose a specialization that you like and can continue eternally rather than a niche because others are doing the same thing. That is really important. When you genuinely enjoy and care about what you do, the work becomes very enjoyable. 
The first step is to decide what your video blog will be about. Although you have the option of focusing on all questions, it is typically best to focus on at least one major specialization. It is important that you craft a framework, something that your YouTube channel will be recognized for. To pick the right niche all you have to do is answer these questions and follow these tips. 
For a variety of reasons, it is critical to be passionate about the subject you intend to study. If you have no passion in the subject, you will become easily bored, and your YouTube channel will feel like a succession of terrible jobs. You'll need to create material on a regular basis for a long period (years, at least). It will be extremely tough to deal with instances when you are weary, out of ideas, and frustrated if you do not love the issue.
What is the Competition doing?
You have greater choice in picking the niche to target if you don't have a certain topic in mind when you decide to start on YouTube. You can locate a wonderful niche with minimal competition and strong demand. You'll begin by selecting low-competition keywords and work your way up. It will be more difficult, but not impossible. 
Who is your target audience?
Using Google AdWords Keyword Planner to check if your topic has a large enough ready audience is a straightforward technique. The tool will provide the average number of searches each month as well as the amount of competition. 
It will also allow you to estimate the amount of searches for certain search keywords on a monthly basis. You may sign up for a free account and use it to enter keywords.
Look at how many YouTubers are active in the niche to discover the answer. It will be difficult for you to become a successful YouTuber in that niche if the topic is oversaturated. Look at how many YouTubers are active in the niche to discover the answer. It will be difficult for you to become a successful YouTuber in that niche if the topic is oversaturated.
How to Make Money on YouTube in Nigeria
Become an Affiliate Marketer  
Affiliate marketing is, without a doubt, one of the most preferred ways to earn money online from home. You don't have your own company website or items to sell to generate money? Many businesses are ready to give you a commission if they make a sale as a result of your efforts.
What is Affiliate marketing?
Affiliate marketing is the practice of selling items in return for a fee. Hundreds of thousands of firms, including large corporations such as Amazon and eBay, as well as smaller businesses, provide enticing discounts to affiliate marketers who promote their items.
Another method used by YouTube creators to increase profits is affiliate links. It's a marketing technique in which you post affiliate links to items in your specialty and earn a commission if your followers buy from the affiliate advertiser.
Making money from your YouTube channel with affiliate marketing is a great method boost your revenue base. We advise you to think about it. This is a simple and straightforward procedure. 
Look for well-known businesses that provide affiliate marketing for products or services in your field. YouTubers urge their viewers to visit the brand's online store or specific product pages. They then receive a portion of sales made through their affiliate links.
Take Advantage of Crowd funding
This is one of the clever methods to generate money on YouTube in Nigeria right now. Make sure your material is engaging, entertaining, and useful to your target audience. You will be astounded at how your audience will love your material and seek out more of it.
What does Crowd funding entail?
Encourage your devoted fans to crowd fund your channel if you've successfully developed a loyal fan base. If your concept is appealing enough, you may ask your own audience and the crowd funding community for support, whether you need help buying better equipment, casting actors, or covering other production costs. 
With platforms like Patreon, monetizing your channel is made so much easier. Your followers may subscribe to their favorite channels for as little as a dollar, with the possibility of receiving unique prizes from their favorite content producers. A project-based crowd funding campaign is a way to go if you have a project concept that requires funding. Utilized the facilities provided by platforms like GoFundMe, Patreon or Kickstarter.
To develop a channel into a major cash stream, you'd want to increase this sort of funding. Viewers may be enticed to sign up by incentives such as one-on-one video conversations, exclusive lessons, or goods.
Third on our list of how to make money on YouTube in Nigeria is this option. This is a unique way to generate money on YouTube. Companies interested in your channel's audience may sponsor your videos or provide product placement in exchange for a mention. Payments will most likely be made in commission levels or on a per-sale basis.
To get a brand sponsorship, you may need to put out a thorough proposal outlining what you can provide. Make sure you have a good understanding of your target demographic and the brand you're contacting. 
The best part about sponsorships is that you don't have to pay a fee to YouTube. In most situations, sponsorship money is far more than YouTube ad revenue. You must put yourself out there to be found if you want to earn a brand contract and become a YouTube influencer.
If you able to establish a following on your YouTube channel, you'll be able to profit from it right here in Nigeria. Selling products to your subscribers is another method to make money on YouTube. This isn't a very popular revenue technique on YouTube Nigeria yet, but it has a lot of potential if it's done correctly. 
To begin, you'll need a manufacturer, distributor, or supplier to create and distribute your goods. Some vendors will send it to you, while others will handle inventory, shipping, and returns for you, saving you time and money.
You may need to acquire materials or find a manufacturer to sell a tangible product, but you may also offer resources like e-books or art prints. If you were wondering how to make money on YouTube in Nigeria, this is a good choice. 
Before you market your products, make sure you have a safe payment method in place. Selling products to your subscribers is another method to make money on YouTube. This isn't a very popular revenue technique on YouTube Nigeria yet, but it has a lot of potential if it's done correctly.
YouTube monetization is based on Google AdSense, which is a platform supplied by Google. Actually, it is Google AdSense, not YouTube, which pays you for your videos. Learning how to make money on YouTube in Nigeria is much easier when you know the fundamentals work. 
AdSense is in charge of inserting advertisements in your videos. To be eligible for the YouTube Partner Program, your channel must have at least 1,000 subscribers and 4,000 view hours in the preceding 12 months.
AdSense uses criteria like your audience, video subject, and related keywords to bid for video space. In general, you'll get paid depending on the number of impressions your films receive, which refers to how many times someone views or clicks on an ad. Also, YouTube receives a share of the ad revenue; the percentage isn't disclosed.
How much can you earn from AdSense on YouTube? 
AdSense allows YouTubers to earn between $3-$5, per 1,000 video views on average. If your channel reaches a large number of people, this may add up to a sizable sum. It's not unusual for prominent authors to earn up to $100,000 per month only through AdSense.
This is one of the best options on how to make money on YouTube in Nigeria. There are other methods to make money on YouTube, such as utilizing it to drive traffic to your website and blog, information marketing, and even establishing your own personal brand. Make sure you keep trying new things.
This traffic funnel is extremely profitable and effective. Because you employ the same products or items in all of your videos, your viewers have previously seen and are impressed. Then, towards the conclusion of the film, you inform them that these products are available for purchase on your website.
The amount of money you can generate if you run an e-commerce website or a general blog is directly proportional to the quantity of visitors you have. Make short films marketing your website and products with the help of a skilled video editor. 
Your business will be exposed to the great majority of internet users who come to search for themes related to the keywords you employ in the titles of your videos thanks to these captivating images and sounds. 
With the ability to add a description to your video, you can provide visitors with a brief and compelling sales text that includes a link to your website. With all of this in place, 70% of the watching visitors will be directed to your website, which is exactly where you want them to be.
Conclusion
The journey to mastering how to make money on YouTube in Nigeria, is not an easy one. Videos are more entertaining and are increasingly consuming the internet. 
As a video maker, YouTube is an excellent venue for increasing the visibility of your work. However, AdSense pay is pitiful, with the highest earners consuming more than 90% of the total pie. 
As a result, try out different monetization techniques to see what works best for your YouTube channel and then grow it. Don't establish a YouTube channel just for the goal of generating money since things may quickly go wrong. To be able to get through challenging moments, you need really like making films. This wraps up our content on how to make money on YouTube in Nigeria.