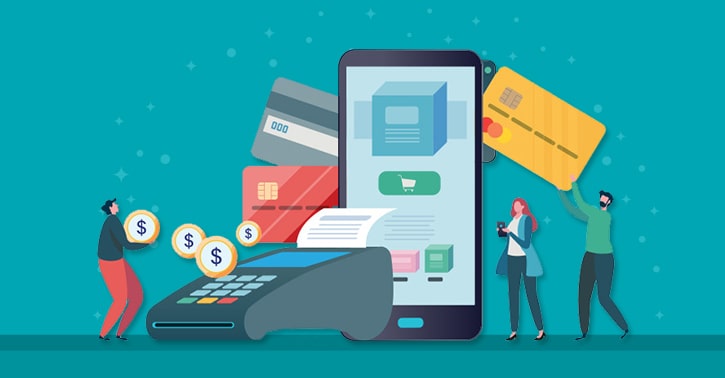 In current years, there has been a sharp increase in mobile money operators in Nigeria. With gadgets like phones and laptops becoming more common in our society, it has facilitated the popularity of mobile money in Nigeria.
What is Mobile Money?
Simply put, mobile money is a services that allows you to easily store, receive and even spend money with the aid of a mobile phone. Mobile money operators are sometimes referred to as mobile wallets. Mobile money provides an easy to use cashless alternative that allows you to carry out financial functions at ease.
Mobile money operators allow customers to access financial services with ease, utilizing mobile phones and other supporting gadgets as its medium. With your mobile money wallet in Nigeria, there is so much to explore.
There are a host of reliable mobile money operators in Nigeria. In this article, we will be taking a look at some of the best options in the industry. We are also experiencing a surprising increase in the number of mobile money agents in Nigeria.
The adoption of cashless methods of transaction makes life so much easier and takes us a step further in building a cashless society.
The main goal of mobile money operators in Nigeria to make financial services available to individual at an heartbeat. Some of these financial services include:
Sending money to friends and family.
Receiving money from friends, family or customers.
Open bank accounts.
Pay utility bills from the comfort of your home.
Update your subscription packages with ease and more.
Mobile money operators in Nigeria fit into this description perfectly by offering competitive services to their customers. Keep reading as we highlight the peculiarities of these mobile money wallets that make life easier.
The need to make a physical appearance at a bank is reduced with the help of mobile money operators. The ease provided by mobile money operators in Nigeria will no doubt be a catalyst for increased financial growth of the country.
The rise of mobile money operators in Nigeria has become a profitable trend that benefits a lot of people in their day-to-day transactions.
Even as a business owner, mobile money services can make your life a whole lot easier. As a vendor, with the ease of carrying out financial functions, you can also move around with less risk of carrying physical cash.
Take advantage of this initiative today, this is one trend you are never late into. Based on popular, customer reviews and public opinion, we have compiled a list of the top mobile money operators in Nigeria using.
What are the benefits of using mobile money operators in Nigeria?
As an owner of a mobile phone, you are eligible to enjoy all the services offered by a mobile money service operator. Without the need for banks who act as middlemen, mobile money platforms allow you to transact through a peer-to-peer system.
This ease of access makes mobile money services accessible to individuals anywhere there is a cell phone reception. In the absence of physical bank locations, mobile money service providers are handy alternatives. In this section, we will be exploring some of those benefits.
Mobile money is convenient: The most obvious benefit is how much ease and convenience mobile money operators in Nigeria provide. With your mobile phone in hand, you are your own bank. You can easily monitor, manage and deal transactions from any location you find yourself in.
Multifunctional: mobile money operators perform the functions of a full fledged digital wallet that allows you to store, send and spend money. This offers you the flexibility to mange your funds as you see fit without restrictions.
Relatively Low cost of usage: You don't have to worry about huge maintenance transaction cost. The main goal of mobile money providers is to offer competitive services to customers, this helps to keeps costs and rates at low. Across all mobile money operators in Nigeria, the cost of enjoying their services is low. Sending and receiving money on these platforms are very cost-friendly.
Secure: when it comes to monetary transactions, maintaining an appropriate amount of security is of high importance. As a mobile money user, your funds are under the security of financial regulations that keep them safe from Fraudsters. Security protocols are put in place to prevent criminal from using mobile money operators for illegal activities.
Fast transactions: Mobile money operators are designed with high grade technology that provide instant transactions between account users. This speed saves you the hassle of long waiting times, especially when carrying out quick business deals.
Best Mobile Money Operators In Nigeria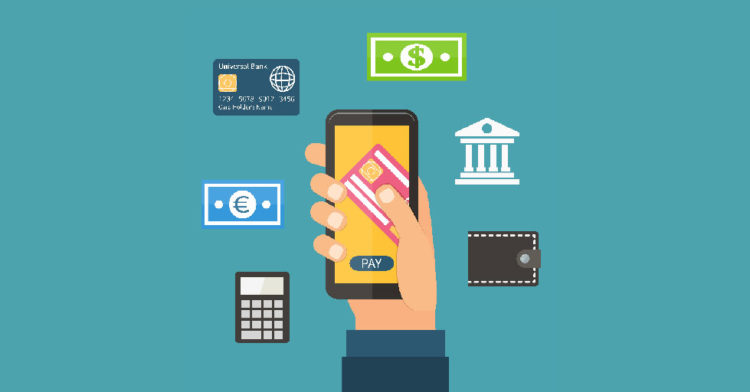 First on our list is the page. Paga is slowly becoming an household name in terms of offering financial services in Nigeria. This mobile money operator allows its customers to transfer and receive money for free. They are renowned for their fast and easy service delivery.
After opening page account, you will be able to make payments through your mobile device in no time.
With over 24,000 agents nation wide, carrying out transactions easily can be easily achieved. Going shopping? No worries! In Lagos, many retail outlets have started utilizing Paga as a means of accepting payment.
Between Paga agents and your mobile phone, you have several options for carrying out financial transactions.
Serving almost 15 million customers, Paga is constantly trying to offer world class services. As a thriving start-up, they have secure a spot for themselves as one of the best mobile money operators in Nigeria.
By offering secure financial services to its customers, ReadyCash aims to build a stable and functional financial network in Nigeria. ReadyCash allows merchants and individuals in general to make fast payments over a secure network.
Since their launched in 2012, we have seen more and more of their registered trained agents offer financial services to the general public. In the absence of a functional mobile phone, ReadyCash allows users to carry out transactions easily. ReadyCash allows your to:
Open banks accounts
Receive payments and transfer funds
Pay bills
Pay taxes.
Access insurance opportunities
All you need to access their services is a Smartphone and a functional internet connection to take advantage of ReadyCash. Whether you are within or outside the country, you can access their services notwithstanding.
Would you like to become an agent? ReadyCash gives you an opportunity to make money as a financial service provider.
3) KongaPay
KongaPay is a mobile money operator that allows you to make online and offline payments for products, events and essential bills.
After its launch in 2015, KongaPay has joined many other revolutionary mobile money services providers. Account approval and activation are completed in almost an instant. After an easy and quick setup, you can carry out transactions in no time.
Here are some selling points that make them unique:
With KongaPay, you will be able to set up automatic recurring payments of subscriptions and commitments of various natures.
You can also quickly generate QR codes for your products. These links can be easily shared online without the restrictions of CVV or tokens.
Their customer support system offer quick response to customer complaints.
They have high-end security prevent malicious activities of fraudsters from disrupting your financial services.
Regarded as one of the most fastest growing mobile money operators in Nigeria, kongaPay is always on the look out for the comfort of their customers.
4) PocketMoni
PocketMoni is a digital solution designed by eTranzact, a well now company known that has made its name for itself in the finance industry.
As Nigeria's first award winning multi-application platform, they where first launched in 2003. Asides from Nigeria, they also operate in many other countries. This allows for easy transactions, within and outside Nigeria.
What makes them unique? With PocketMoni you can carry out specific transactions without restrictions. You can easily:
Buy airline tickets at amazing rates.
Buy event tickets.
Book affordable hotels with mouth watering discounts.
Since their founding, PocketMoni has dedicated to providing the mobile money solutions needed by business owners and the average individual.
5) FirstMonie
From banking to mobile services, first bank is a financial institution that is dedicated to offering the best to their customers. FirstMonie is a mobile money service provided by First bank.
As an official product of one of the major banks in Nigeria, FirstMonie provides an accessible platform that makes it easy for transactions to be made daily.
FirstMonie allows you to complete simple tasks like, sending and receiving money, bill payments and even POS services.
This mobile money wallet has over 85,000 agents all over Nigeria. These agents do an amazing job at serving rural neighbourhoods without physical banks.
FirstMonie is one of the mobile money operators in Nigeria that has succeeded in providing secure and high-tech financial services to low literacy clients.
These agent usually consist of shop owners or businessmen and women. You too can become an agent today and make a living for yourself.
6) MoMo
Moving from banks to telecommunication company owned mobile money operator, this brings us to MoMo. When it comes to offering quality mobile money services, the stronger the brand infrastructure, the better.
The MoMo brand is a product of one of Nigeria's top telecom companies. MTN provides a stable and quality infrastructure that ensures the smooth running of transactions.

Access to their mobile app allows users to effectively send and receive funds at the click of a button. MoMo has over 150,000 agents in several locations all over the country.
This mobile money application is endorsed and licensed by CBN, this allows them to effectively provide financial services. This ensures that your funds are safe and transactions are carried out over a secured network.
While charging very minimal fees, these agents make financial transactions available to customers.
7) Opay
Opay is one of the new generation products launched to provide digital solutions to customers. The Opay platform is quite popular for its user friendly interface.
Its interface allows users to easily explore and navigate its features. It was first launched by Opera, a fintech company with amazing digital products.
With the Opay app, you can perform the following actions:
Bill payments
Pay for goods and services (products, cab rides and more)
Send and receive funds
Opay has one of the largest network of agents, numbering about 300,000. Their parent company, Opera has boosted Opay's popularity a great deal. Currently, they have become one of the most popular fintech mobile money operators in Nigeria.
Begin an Opay agent is a lucrative means of making money. As an Opay agent, you are eligible to receive free Opay equipment. Exciting right? Take advantage of this opportunity to today.
8) MoniePoint
When it comes to using mobile money platforms in Nigeria, as a customer, vendor or agent, network speed is an important necessity we all need.
MoniePoint distinguishes itself by offering one of the fastest transaction speed for its clients. Among other important quality, they have narrowed their focus to providing quick and seamless transactions.
This mobile money platform was built by one of the top digital services providers, TeamApt. With this platform, you can carry out the following transactions:
Withdrawal
Cash transfer
Airtime top-up
Pay bills, etc.
Moniepoint has a fair amount of agent scattered all over the country. They amount to around 50,000 in total.
9) Bankly
On our list of the top mobile money operators in Nigeria, Bankly is one of the reputable options to choose from. Bankly has made its mark in the financial world providing a reliable platform that makes life easier for its customers.
They have designed a system where customers can perform actions like:
Making transfers
Create a savings account
Withdraw funds
Purchase airtime
Pay utility bills and more
Slowly but surely, they have continued to build a stable network of Number of mobile money agents in Nigeria. By digitalizing customer savings in a mobile wallet user funds are convenient to access from anywhere.
Bankly allows its customers access to their funds on the go and protects them from fraud with high-grade security.
10) NairaBox
Nairabox provides a wide spectrum of services, ranging from allowing their users to make donations and even purchases from e-commerce companies.
One factor that lead to the massive growth of this company is their aggressive level of partnership.
They have partnered with major banks, telecommunications, e-commerce and transport companies to provide their customers with the best services.
The Nairabox app, allows you to search for events, purchase tickets and have a good time, no matter your location.
By simply linking this app to your bank account, you can activate a digital wallet that opens you up to many possibilities.
Conclusion – Best Mobile money operators in Nigeria.
Mobile money operators in Nigeria do an amazing at collectively providing premium financial services to their customers. This list contains some of the best choices if you wish to utilize their services as a customer or agent.