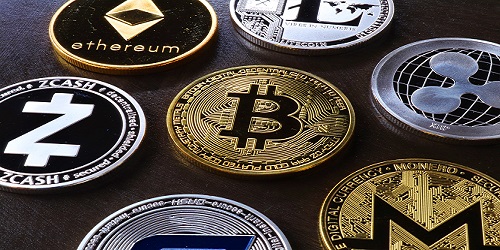 The economic recession in 2009 saw the creation and launch of Bitcoin. Over the years, other cryptocurrencies surfaced and so did mining websites. Today's article focuses on MinerGate and it seeks to answer the question – is MinerGate legit?
Is MinerGate Legit?
Yes. MinerGate is a legit Bitcoin website. It not only allows cryptocurrency enthusiasts and traders to mine Bitcoin and other cryptocurrencies. The platform has been used by thousands of crypto traders to mine cryptocurrencies such as Bitcoin, Ethereum, Bitcoin Gold, Zcash, Ethereum Classic, etc.
There is no gainsaying that Bitcoin mining websites and platforms have helped millions of people around the globe to own Bitcoin. However, a significant percentage of people have wasted time, energy, and resources using illegitimate bitcoin mining software. If you need to mine bitcoin and really enjoy a slice of the crypto market then MinerGate.com is a mining software to use.
MinerGate Review
MinerGate.com is an open mining pool that allows users to add their computer's hashing power to that of thousands of other miners using the software as well. Mining cryptocurrency is quite a herculean task but MinerGate helps to break down the complexity associated with the art by creating a 'download and run' process which is openly downloadable for people to easily mine a handful of cryptocurrencies.
In essence, with MinerGate mining software, you can easily mine Bitcoin, Bitcoin Gold, Ethereum, Ethereum Classic, Litecoin, Monero, Grin, ICON, Tron, and EOS. While it feels easy to mine cryptocurrency on MinerGate, it is not as easy as it sounds. It is important to note that the more powerful a device is, the more profitable your mining would be.
MinerGate has shown more profitability among users with powerful computers. Even though the software allows everyone with a computer to mine cryptocurrency, there are disparities in the mining capability of each device and less powerful devices are unable to mine more. Also, the type of coin being mined is another factor that determines the profitability of the use of MinerGate.
Some cryptocurrencies can be easier and faster to mine while others can be difficult to mine. Nonetheless, MinerGate exploits the power of a hardware device and how much you are willing to dedicate to the process. Another thing to be weary of, according to Ofir Beigel of 99Bitcoins, the cost of electricity you are likely to incur would not be commensurate with the money you will make mining cryptocurrency on MinerGate.
How to Use MinerGate.com
The biggest benefit of MinerGate.com is the ease-of-use and learning recorded by users. Anyone, regardless of the level of knowledge in crypto mining, can make use of the MinerGate software. Hence, you do not need to be a crypto guru or software engineer to make use of MinerGate.
To use of MinerGate, follow the steps below:
Register on MinerGate
Download and Install the software
Enable the benchmark feature
Begin the mining process
I will explain each of the steps listed above in a short while.
Register on MinerGate
To get started with the mining software, log on to www.minergate.com and click on the sign up page to register. The registration process is very easy and swift. All you need is to provide a working email address and you do not have to undergo strenuous verification processes to get your account up and running.
Download and Install the MinerGate Software
When you are on the MinerGate website, it should detect the kind of system you are using. On the basis of this detection, the software will make a software version available for your computer. Download this software variation and install it on your computer system.
After successful installation, open the software like you would open every normal software and login to start using the mining feature.
Enable the Benchmark Feature
The benchmark feature on MinerGate allows the software to analyze your device and produce a report showing the profitability of your system. It lets you know what you can achieve with your device. This feature is quite important so you are aware if the time you would be spending on the software mining would make up for the electricity cost you may incur.
Begin the Mining Process
After all these are done, you can start mining with MinerGate. To mine, you can click on 'Smart Mining' to begin mining the most profitable coin at that time. Alternatively, you can manually choose a cryptocurrency you will like to mine.
MinerGate.com Key Features
The MinerGate software is very easy to use. There are no complexities as the software is reckoned for its elimination of complexities in the crypto mining process. After you have successfully installed the software, I recommend you make use of the benchmark feature under the benchmarking tab. The feature lets the software analyze your device to determine how much you can achieve with it.
The benchmarking tab is a good place to begin when you start using MinerGate. It will keep you abreast on the possibilities that abound mining cryptocurrency with that particular system. Next feature to take note of is the smart mining feature. This feature allows you to mine the most profitable crypto at the time.
In smart mining, you will get the most out of the MinerGate software. You only need to select your core output and the software will do the job. Aside from smart mining, MinerGate allows you to mine any cryptocurrency you want. Doing this may require some technical know-how but once you get a wind of it, you'd be soaring.
It is quintessential to note that mining manually on the software can be with the CPU or the GPU. You will need to choose the crypto to mine with any of the facility and also determine the power output your computer should give to the process.
MinerGate Cryptocurrencies
Under this section, I will be showing you the types of cryptocurrencies that can be mined on MinerGate. The mining platform began with the provision to mine Bitcoin but as from April 3, 2019, it ceased to mine Bitcoin.
Today, MinerGate allows users to mine the following cryptocurrencies:
Ethereum
Ethereum Classic
Bitcoin Gold
Zcash
EOS
ICON
Tron
Litecoin
Monero and
Grin
FAQs
How do I Withdraw from MinerGate.com?
You can withdraw from MinerGate using Freewallet. To withdraw mined cryptocurrency from MinerGate.com, follow the steps below:
Open your MinerGate software and click on the currency tab
On the tab, you will find 'Withdraw,' click on it
Next, you will see a 'You Send' field, fill it appropriately
Near the Freewallet logo, click on 'Enter E=mail' and fill in other necessary fields
Enter your verification code
Then click 'Withdraw'
Is MinerGate a Good Miner?
Yes. MinerGate is a good miner. It is best for persons who are starting their cryptocurrency mining journey and do not have any in-depth knowledge of crypto mining or are not cutout for the complexities of mining crypto.
The 'download and run' process of the software is one of the simplest available mining processes in the world today. Rather than try and master the complex demands of mining cryptocurrency, users of MinerGate can easily mine with the click of a button.
Do You Have to Pay to use MinerGate?
MinerGate uses PPLNS reward method on its mining pool. It charges a 1% pool fee and does not add any fee to withdrawals. The PPLNS reward method is a reward system adopted by most mining platforms which give users a share of mined crypto based on a particular user's contribution to the mining process.
However, there is no signup or registration fee with MinerGate. The software is free to use and the only system of payment is through the 1% pool fee which is automatically withdrawn before you are gifted your coins.
Which is Better NiceHash or MinerGate?
In comparison, NiceHash is better than MinerGate and this is because the former has a wider range of mineable cryptocurrencies than the latter. While MinerGate only lists 10 cryptocurrencies, you can mine 70+ cryptocurrencies on NiceHash. Hence, it is safe to say that NiceHash is better than MinerGate.
Another metric that justifies my claim that NiceHash is better than MinerGate is that MinerGate barely has up to three mining algorithms but NiceHash boasts of 37 different mining algorithms. The developers of MinerGate allows users to get hashing power contracts from NiceHash before they mine on MinerGate.
Watch Minergate Review Video Here
Editor's Recommendation
There is the temptation to jump into the crypto market with the rise in the need for financial freedom. You must have read and seen how cryptocurrency has turned people into millionaires and you desperately want to have a slice of this cake. But before you do, gain in-depth knowledge of the crypto world.
One of the popular mantras in the crypto world is – Education before adoption – and this is a true statement. To make the most out of your crypto journey, learn about the space. Follow experts, take courses, read books, stay abreast with latest trends, and ensure you are taking and making informed decisions.
Conclusion
Without doubt, MinerGate is a legit mining software. It is easy to use and offers a good way to mine Ethereum, Bitcoin Gold, Tron, Ethereum Classic, and a host of other coins. By using a powerful computer device which will add more hashing power to the mining process, you will earn more coins. Its smart mining feature presents a profitable way to earn cryptocurrency.
What do you think? Is MinerGate legit? Have you encountered any challenges with the software? Do you still have doubts about the authenticity of the software?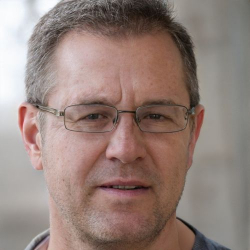 Latest posts by Fred Wolf
(see all)