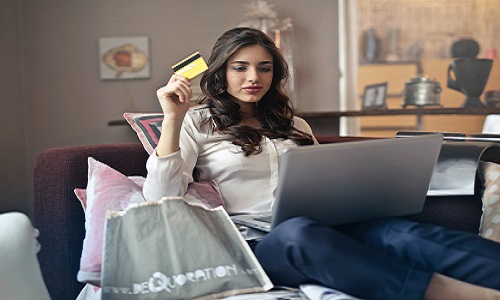 Here at Milvestor.com, our goal is to get you the correct info on all things that relate to finance. If you are looking for an answer to the question of how long does it take for a refund to appear on credit card? Then you just found the right resource. There are several reasons why you may want a refund on your credit card, and for whatsoever reason you want a refund, how long it takes for the refund to appear will also be a concern.
It will take seven working days to a month for a refund to appear on a credit card. The duration of a refund is dependent mainly on the bank or merchant you are dealing with. For some merchants, you get a refund on your credit card within 3 to 7 days after your request, while some may keep your request for up to a month, sometimes more than.
When you make a payment with your credit card, it takes seconds to process, and you get debited. However, in the case of refunds, one may wonder why there is so much difficulty in getting instant refunds on cash transactions. As we progress in this article, I will be looking at various aspects of this issue as I try to answer the question – how long does it take for a refund to appear on credit card?
How Long Does It Take For a Refund to Appear On Credit Card?
The time it takes for a refund to appear on a credit card is dependent on two factors: the merchant you purchased from and the bank you opened your account with. In most cases, a refund request will be completed within seven days. However, this is not a general case scenario, as we have seen credit card refund requests take up to 14, 21, and 30 days to process.
In very rare cases, a merchant may not process a credit card refund until months after a customer requests. This is why I cited that the time it takes for a refund to appear on credit card is dependent on the merchant and bank your account is opened in. sometimes, a merchant may have processed your refund request, but the bank has not reflected it in your account.
Still, on the bank factor, your bank may have specific credit card policies that may create friction during refunds. Additionally, the method you used in returning the purchased item when demanding a refund could affect the time it takes for a refund to appear on your credit card. It is usually faster to get a refund when you return the item online than when you did so in-house.
How Does Credit Card Refund Work
it is quintessential to understand how credit card refunds work before we continue our discourse on how long does it take for a refund to appear on credit card. If you pay for something using a credit card, your credit card company pays the retailer. When your credit card company approves the transaction, it will reduce your credit limit and show the amount on your credit card bill at the end of the month.
Suppose you bought the wrong item or developed buyer's remorse after you have made the payment. You will typically expect a refund since you would not need the item although you have paid for it already. Since you paid for the item from your credit card, any refund would be sent to your credit card issuer. You are not going to get any cashback regardless of how you returned the item.
To get a clearer picture, here's an example. Let's say you bought a double DIN head unit for your Honda Civic online. You paid for the unit with your credit card and had it delivered to you by Amazon. You discovered it was way bigger than the recommended size of a head unit for your vehicle on getting the unit. So you contact Amazon or the seller and get the head unit returned.
When making the return, the seller will ask you for a receipt to verify your payment and the credit card you used in making the payment. When every detail has been confirmed and the transaction completed, the seller will refund your balance to your credit card.
It is vital to note that whenever your refund is processed, it will show as a credit in your account. Because the credit will be in the same amount as the initial charge, the net effect on your outstanding balance will be zero.
How to Get a Credit Card Refund Very Fast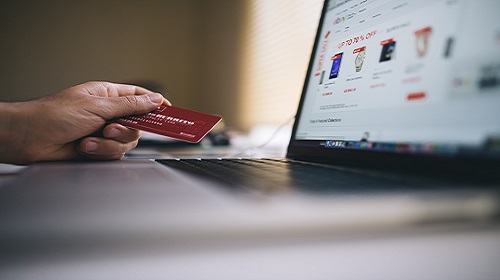 This is something everyone who makes a refund request desires. No one would be comfortable with having to wait too long for a refund to come. The following tips will help you get a faster refund on your credit card:
Ask if the refund can be made in cash or through Paypal
Write a refund request and send it to the merchant
Persistently ask for your refund
Stay abreast with governmental rules and policies on refunds and be quick to exploit them.
Can You Keep Reward Points after a Refund?
No. If you request a refund after being gifted reward points, you will lose those rewards once your refund is processed to your credit card. Certain merchants allow their customers to earn points when they make purchases using their credit cards. For every refund you refuse, the points that followed the purchase would be lost.
You should not expect to keep reward points for a purchase you return. It will be an abuse of the reward system by the merchant. Moreover, if such a possibility is available, it will serve as leverage for people to defraud these companies, earning reward points yet requesting refunds.
Do You Still Have to Make a Payment after You Request a Refund?
Yes. You may have to make a recurring payment even when you request a refund. You may have a payment due before your refund is processed and sent back to your credit card.
During this waiting process, a merchant that has a claim to your account will still debit you even if the merchant is the same merchant that is owing to you a refund. They will automatically debit you when it is time to make their payment.
A refund in progress does not negate the need for a recurring payment on the same credit card, and by the merchant, you want a refund.
How Long Do PayPal Refunds Take?
Away from credit cards, PayPal is another payment method that Americans widely use to make purchases online, even in-house. Using PayPal does not negate that you can make a purchase and not be interested after your payment has been processed.
The time it takes for a PayPal refund to be processed depends on whether you used a bank account or credit card to make your PayPal payment. If you used your credit card to pay on PayPal, a refund would take up to 30 days, while using a bank account to pay on PayPal results in a waiting period of 3 to 5 working days for a refund.
Five Brands and Their Credit Card Refund Policy
To provide insight on how long does it take for a refund to appear on credit card, I will show you how credit card refunds work in five selected brands in the United States.
Amazon
According to the eCommerce giant, it takes up to 25 days for returned items to reach its fulfillment centers. Once they get to their fulfillment centers, it takes 48 hours for the credit card refund to be processed, with an additional three to five days for the refund to reflect on your credit card.
Adidas
The Adidas US Return page says it will perform a credit card refund when an item reaches one of its carriers. It, however, claimed that the refund might take up to 30 days to be fully processed, which depends on the type of credit card issuer you are using.
Macy's
Macy's boasts of reimbursing customers' accounts immediately they make a return of purchased items in-house. According to the store's customer service, your credit card will be credited instantly when you return the item you bought at the counters at Macy's. However, the refund reflected on your account is subject to your bank.
Walmart
Walmart, one of the biggest departmental stores in the world today, claims their credit card refunds take only five business days. So, five working days after you request a refund and return the purchased item, Walmart will give you a refund.
Square
It will take two to seven business days for a store that uses Square to process a credit card refund. It will take another two to seven days for the refund to reflect on your credit card.
Conclusion
In all, refunds can take from a few days to a month. Various factors contribute to the length of time it takes for your refund to show up, including the merchant, credit card issuer, and the method you used in returning the item you purchased.
If you have made a credit card refund request and it seems to be taking longer than you expect, I am confident you know some of the reasons why that is happening. Moreover, the section on how to get a credit card refund faster is an easy hack to help you get a merchant to send your credit refund quickly.
When requesting a credit card refund, reach out to the merchant and when it seems like the merchant is delaying the process unnecessarily, contact your credit card issuer. And that does it on this article that seeks to answer the question of how long does it take for a refund to appear on credit card.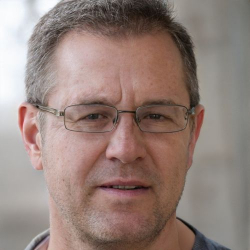 Latest posts by Fred Wolf
(see all)