If your target gift card pin is scratched off, you can recover it by calling the Target Gift Card support staff at 1-800-544-2943 to make a replacement request if your target gift card has been damaged or has a malfunctioning barcode. Make sure to have the original receipt on hand.
Your neighborhood Target store might be able to scan and replace your card if the barcode on your Target Gift Card is still functional, provided the access code is still legible.
If a gift card is "scratched-off," it is important to get in touch with the target and request that they replace the compromised card or voucher. Most of the time, they'll be happy to provide you with a replacement or assist you in redeeming your card. Continue reading as we dive even deeper into the specifics of this article.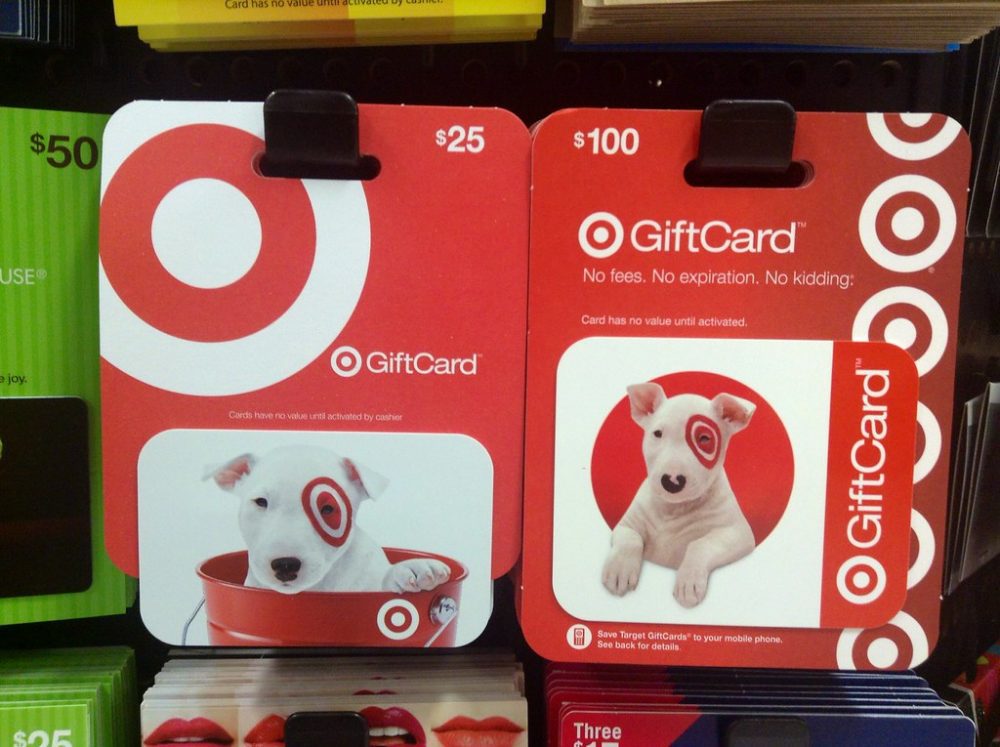 How to Recover Scratched Off Target Gift Cards
We have established the fact that scratched-off cards can be redeemed too. There are several ways to redeem your Target gift card, even if it has been scratched off. We will be looking at some of those methods in this section.
How to Recover Your Target Gift Card By Scanning The Bar Code
These digits are located on the back of your real Target gift card after carefully removing the silver strip.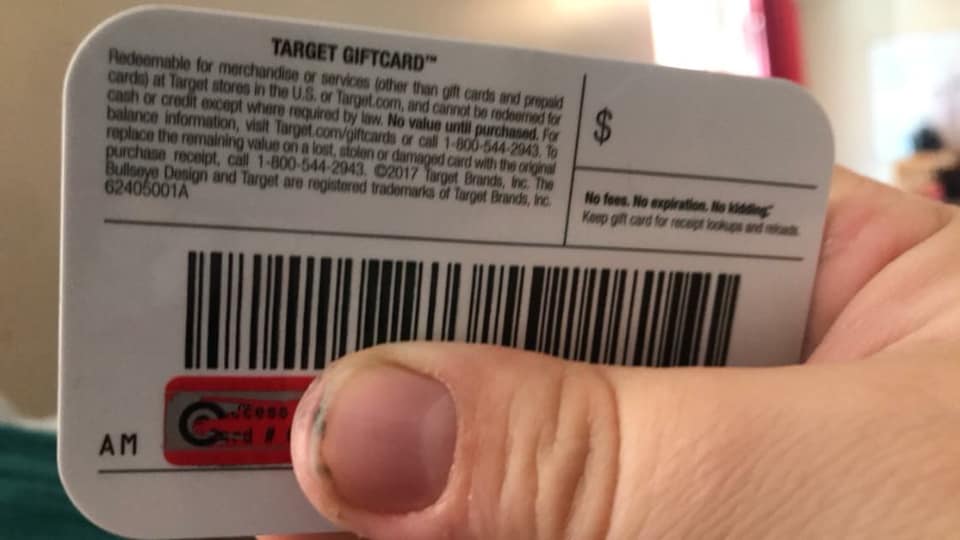 How To Recover Your Target Gift Card With Customer Service
Call the Target gift card staff at 1-800-544-2943 to get a replacement if you damage a gift card. As long as you provide them with enough information, Target customer service will always be eager to assist you in getting your card back.
You must present the original receipt you used to purchase the gift card. The main goal of presenting the receipt is to provide sufficient information and prove your ownership of the gift card. Gift cards from Target that have already been partially spent will be replaced.
Visit A Target Gift Card Seller's Retail Store
Redeeming your scratched-off gift card is also possible by visiting the store where you bought the card. At the store, the attendant might direct you to other ways to redeem your card or help you replace the card.
Directing you to other ways to redeem your gift card depends on several factors. One of the major ones is the nature of your card. If your card has a barcode scanner, the attendant will likely guide you on how to use that option to redeem your gift card.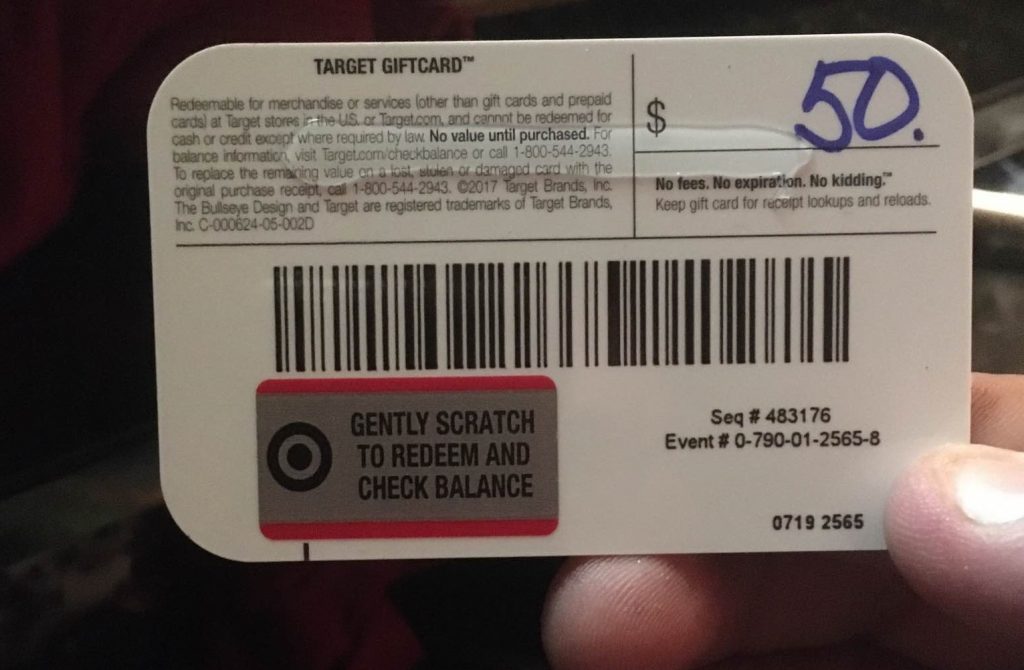 Why Is Your Target Gift Card Not Working Online?
Your Target gift card is not working because you are attempting to purchase prohibited items with it, you may be providing incorrect card information, Target services may not be responding, or your Target gift card is damaged and cannot be used. Your Target gift card might also not work properly if your card has expired and the balance is exhausted.
Your gift card may not be functioning properly for several reasons. If you're searching for the reasons, we'll look at all the potential causes if you search for the reasons.
You can take one of the following measures to fix your malfunctioning gift card;
1. Call Customer Care
If the Target services are functioning properly and the issue just affects you, it is advisable that you get in touch with Target's official customer support and let them know what problems you are having. Try contacting the Target customer service department at 1-800-544-2943.
2. Provide Accurate Card Information
Not providing the correct card information is one of the most frequent causes of Target gift card issues. You must enter both the card number and the access number accurately whenever you are required to.
3. Don't purchase prohibited things.
The Target store accepts Target e-gift cards for practically everything. The Target gift card cannot be used to purchase every item on display in the Target shop.
There are some limitations on what can be bought with a Target gift card. Additionally, your Target gift card may not be accepted if you try to purchase the banned item from a Target store or through the company's website.
4. Verify the location's eligibility.
With more than 2000 outlets providing inhabitants with necessities, Target is one of the biggest merchants in the country. Target allows customers to purchase gift cards that may be used for the goods and services available at any Target location, just like any other retailer.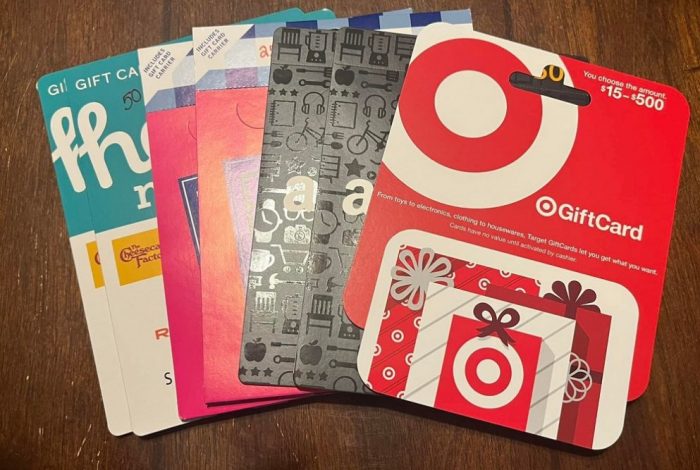 How to Activate a Target Gift Card Online
This section will examine various methods of redeeming your target gift card online.
How to Redeem Your Target Gift Card at Target.Com
How to Redeem Your Target Gift Card Using the Target Mobile App
Can you use a Target gift card without an access code?
No, you cannot. You can find an eight-digit code called the access number next to the card number. You must have an access number to use the cash on a Target gift card at a store or on Target.com. Your gift cards need to have scannable barcodes to be redeemed in a Target store if there isn't one already there.
How do I get an access code for my Target gift card?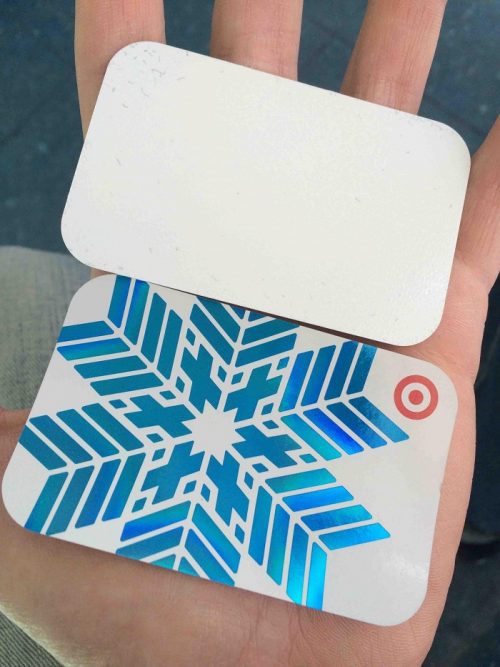 What Can You Do With A Damaged Gift Card?
If your gift card gets damaged by mistake, there is no need to panic. You can simply get a replacement or be directed on how to redeem it properly without any complications by customer support or the retailer you purchased the gift card.
In this situation, you will have to contact customer support or the company. By providing your receipt and other pieces of important information, you should be able to get a replacement. On the hand, if you purchased the card from a store, you can easily take it back and ask for a replacement.
Can You Check Your Target Gift Card Balance Without Scratching?
There are two major non-scratching methods for checking the balance of a Target gift card. You can either call Target customer care or visit a shop to check the balance on your gift card.
You can check your card's balance using one method without scratching it. They can swipe the card at a retailer to check the balances. To check the balance on your Target gift card and hear the previous five transactions, dial the customer care line at 1-800-544-2943.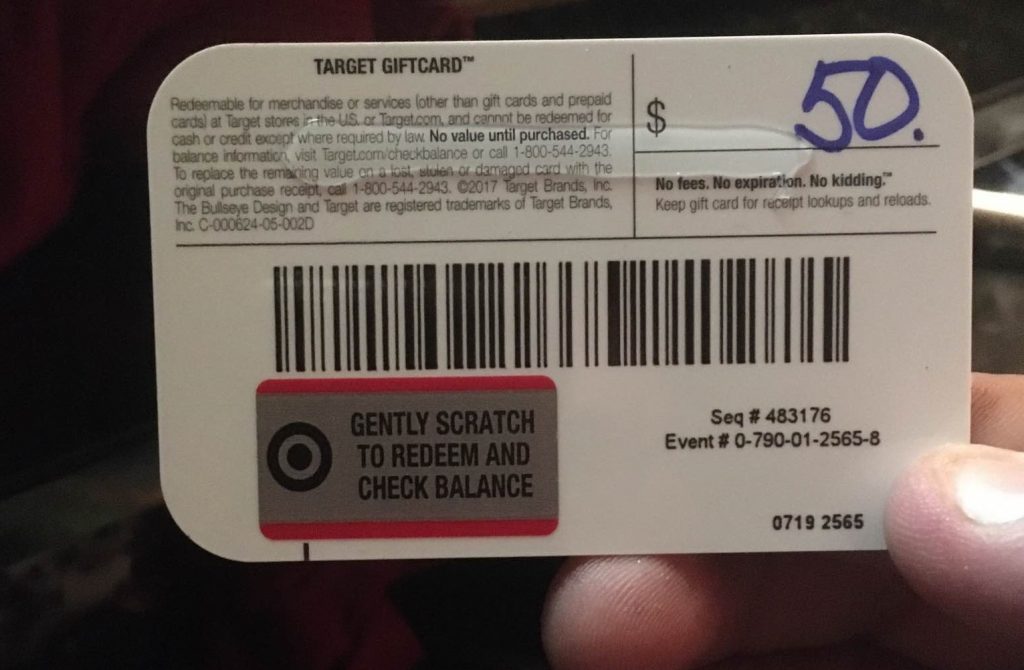 What's The Access Code On Target's Gift Card?
you can find the eight-digit code called the access number next to the card number on your target gift card. you can use this number for diverse purposes, like checking your gift card balance and even redeeming your gift card.
Finding the access number for your Target gift card is not difficult. Go to the Account/Name tab, choose "gift cards," locate the Target gift card you want to use, and then choose "Get access number." The email associated with your Target.com account will get the Target gift card access code.
Can a Gift Card Balance Be Checked without Scratching?
Practically any gift card's balance may be checked instantaneously using a computer or smartphone. What to do is as follows: You only need to go to giftcardbalancenow.com. Follow the on-screen instructions after entering the name of the store that issued the card.
Where Is the Access Number for The Target Gift Card?
Click the Account/Name tab to access it. Choose gift cards. After locating the Target gift card you wish to use, click Get access number. Your Target.com account's associated email address will get the Target gift card access code.
Do Gift Cards from Target Expire?
Target gift cards will always be used as the primary form of tender before charging a credit/debit card. Despite what the gift card says, Target gift cards don't lose value over time or expire. You need a Target.com account to view and use email and mobile gift cards in-store or online.
Can You Send a Target Gift Card via Email?
An electronic gift card issued to an email address is a Target e-gift card. Simply choose the amount you want to spend, write a personalized note, and your Target e-gift card will be distributed to the recipient, typically within four hours. You can plan for delivery up to three months in advance if you'd like. The bar code on Target e-gift cards can be scanned in-store or online at Target.com.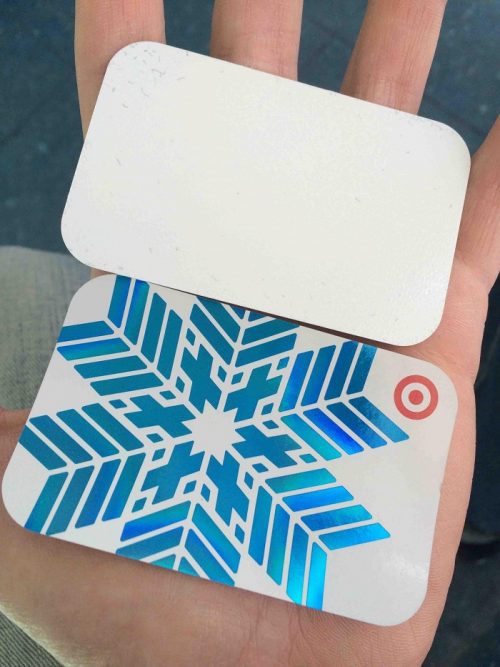 Conclusion
The main goal of this article was to provide tangible solutions to fix your scratched gift card issues. With the information provided in this article, you should know what to do with your scratched Target gift card. Are you satisfied with the information provided in this article? Droop a comment if you would like to learn more.