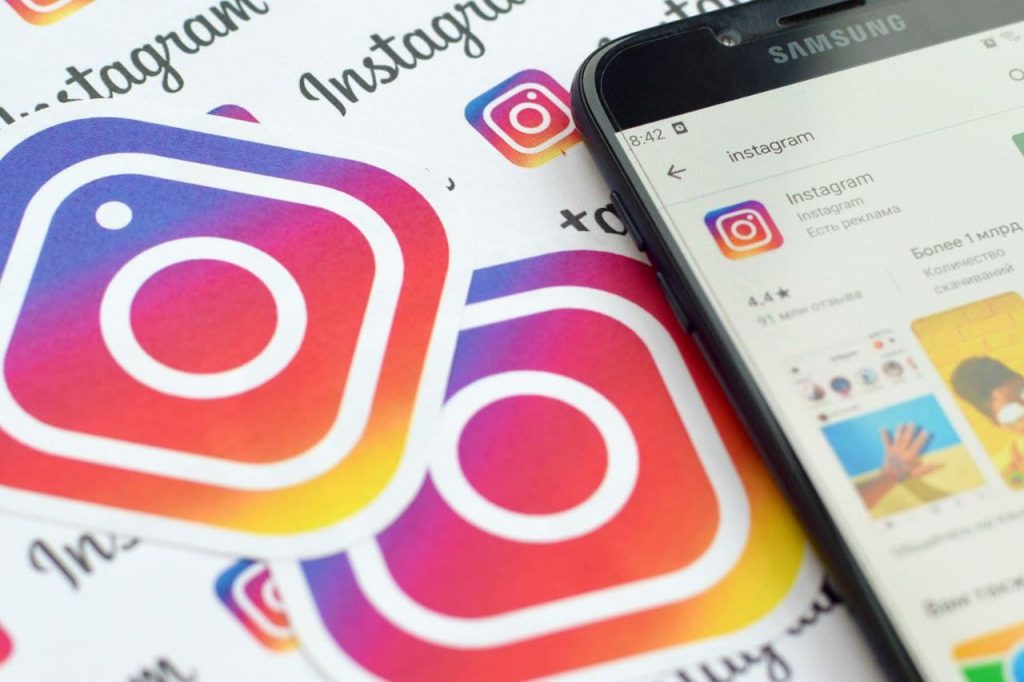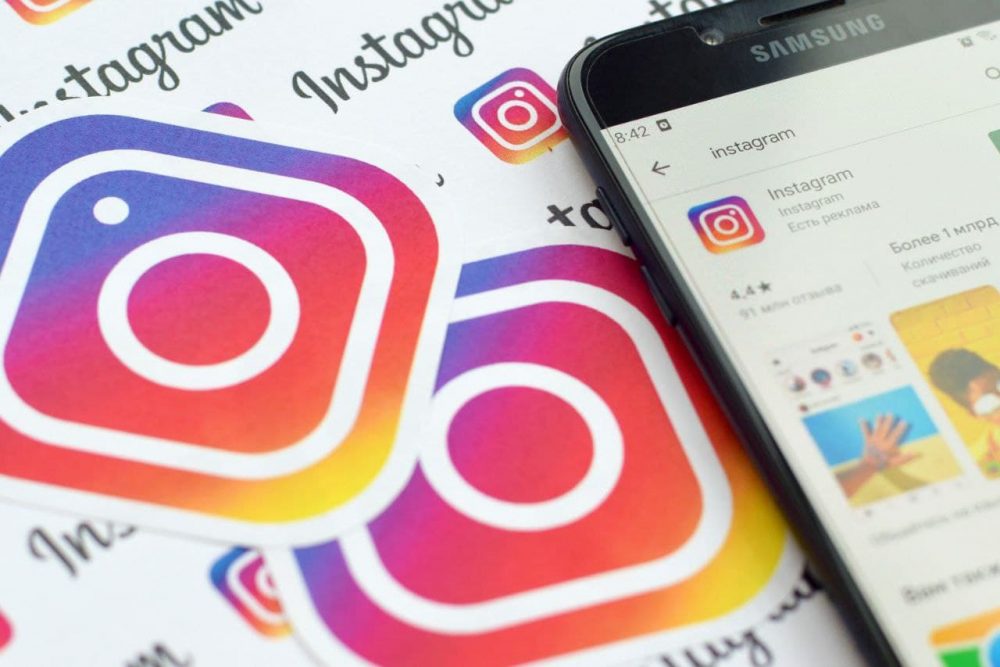 Designed for visual content, Instagram has a large user base. Learning how to make money on Instagram in Nigeria is a profitable move. This platform allows users to express themselves through photographs and videos, which they can post and receive favourable feedback from their followers. It's a pleasant way to spend the time while also showcasing one's best moments. In this article, we will be exploring some of the best methods on how to make money on Instagram in Nigeria.
Instagram is a rapidly expanding social media network that allows companies and people to upload photographs and short video clips. Every month, Instagram has over 400 million active users, and 3.5 billion photos are liked. One of the finest strategies to make money on Instagram in Nigeria is viral marketing. 
On Instagram, it's all about sharing high-quality content. Therefore you must guarantee that your content stands out. It is also vital that you retain the contents of everything you promote, whether you are interested in yourself or your products and services, near to each other.
Recommended: Check out our article on how to make money from Facebook in Nigeria.
Can you make money on Instagram in Nigeria?
Yes, Instagram can help you make money. You may make full use of Instagram's millions of users as long as your business can be portrayed artistically and creatively for marketing reasons.
Like many other social media networks, the number of followers you have directly relates to how you make money on Instagram in Nigeria. After you've finished setting up your profile, it's time to start growing you're following and selling your products or services. 
To improve your chances of getting noticed, you want to make sure you have as many followers as possible. You can turn leads into sales and generate more money once you've gained visibility.
Tips on how to make money on Instagram in Nigeria
Before we go into how to make money on Instagram in Nigeria, let's look at some tips that will increase your chances of making money on this platform.
1. Use Quality hashtags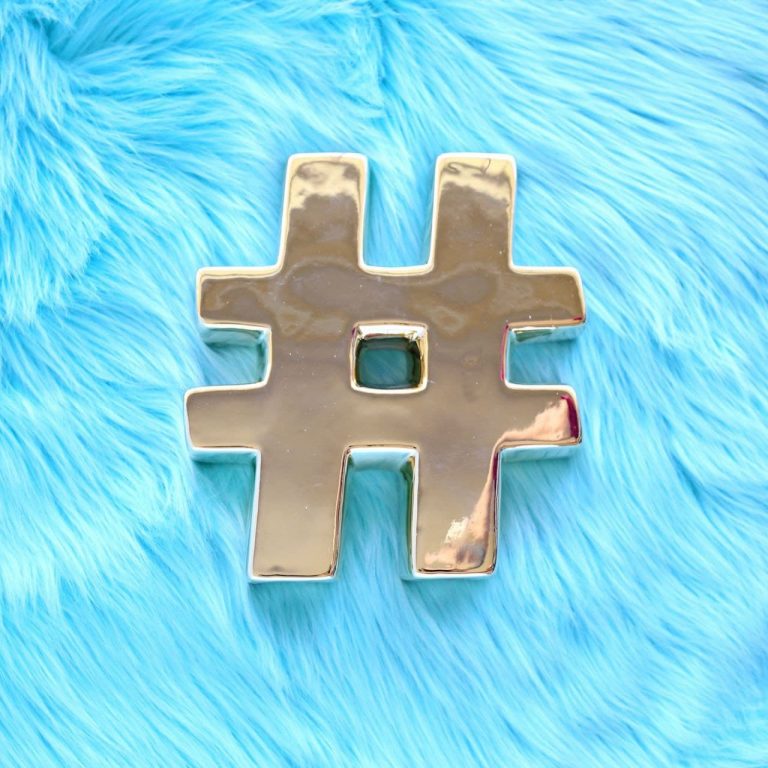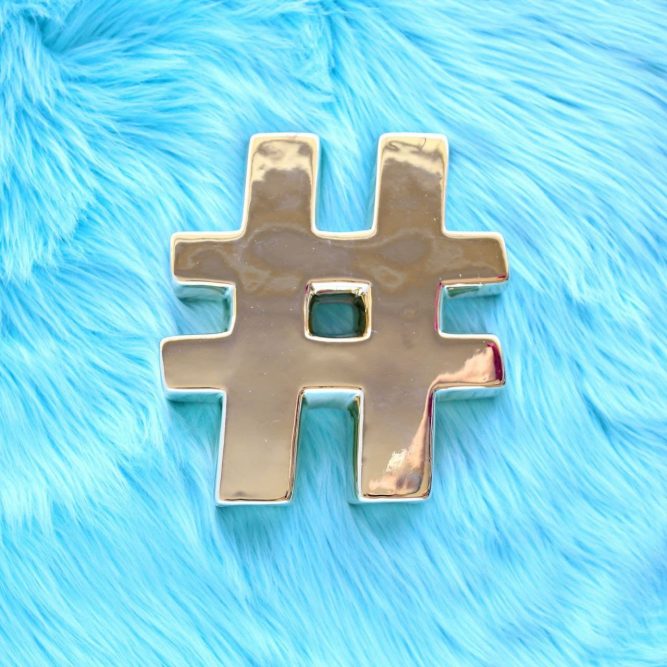 Instagram is heavily reliant on hashtags. According to research by Measured, Instagram posts containing at least one hashtag receive 12.6 percent higher interaction than those without. So use them when they're appropriate for your article and target audience, but don't overuse them to the point where your content becomes difficult to read. 
It's always a good idea to put generic tags on your Instagram photos so that your items or lifestyle pictures may be found. For example, hashtags like #quoteoftheday might generate more daily interactions than brand-specific hashtags. The ideal approach is to use one or two of these generic hashtags now and then in your post.
2. Geotag your posts
The geotagging tool is one of the most innovative tools on Instagram. This function allows you to add your shared post to the location, which means that your post is displayed when others look for that place. If you are a tiny store selling Lagos, Lagos will be included in your postings to display your mail and engage with it when other people in Lagos look for what's occurring inside Lagos.
3. Take full advantage of user-generated content for marketing 
For Instagram marketing, user-generated content is the most influential and viral type of media. You may accomplish this by rewarding your followers with a present if they provide a brief, unique material about your company. Nigerians, believe me, enjoy receiving gifts. They not only have the potential to win free goods, but they also have the chance to become famous, which is every millennial's dream on Instagram.
4. Post in the best times
When trying to make money on Instagram in Nigeria, you must understand when it's ideal for posting material to your Instagram feed. It would be challenging to get followers if they weren't online on Instagram while publishing your most excellent stuff. 
If you live in Nigeria and the bulk of your audience is in the United States, and you post without knowing when they are sleeping or awake, you will miss out on the majority of your material. 
data-preserver-spaces="true">Testing how your images and videos perform at different times of the day is the most effective way of determining when time is ideal for publishing on Instagram.
5. Utilize stickers and pools
Instagram has evolved into more than simply a likes and comments platform. It's now a place where people may share ideas and interact with one another. Stickers can help you engage your audience more effectively. 
You may use question stickers to pose inquiries to your audience about your brand. People reply to questions with a variety of thoughts and recommendations, which sparks a discussion. It's an excellent method for your followers to discover more about your company. 
Poll and vote stickers are another sort of sticker. You may conduct a poll in which your audience votes on various ideas or goods. This is a beautiful approach to figure out what your customers desire and where you can improve. Without any further delay, let's take a look at some of the best methods to make money on Instagram in Nigeria.
Recommended: Check out our article on Top 10 Legit Investment Companies In Nigeria.
How to make money from Instagram in Nigeria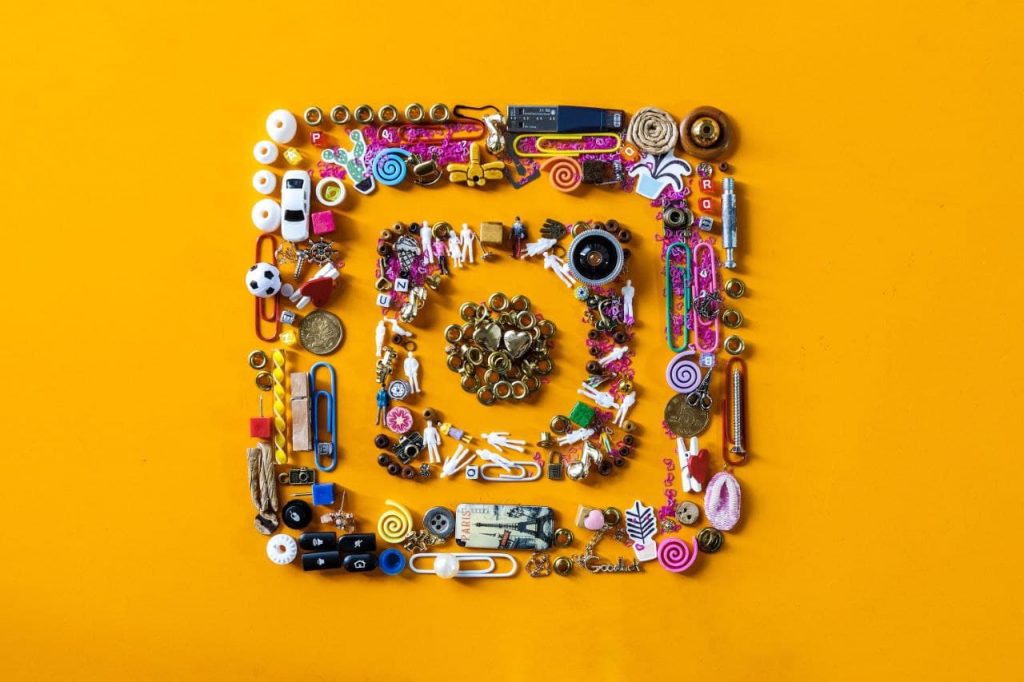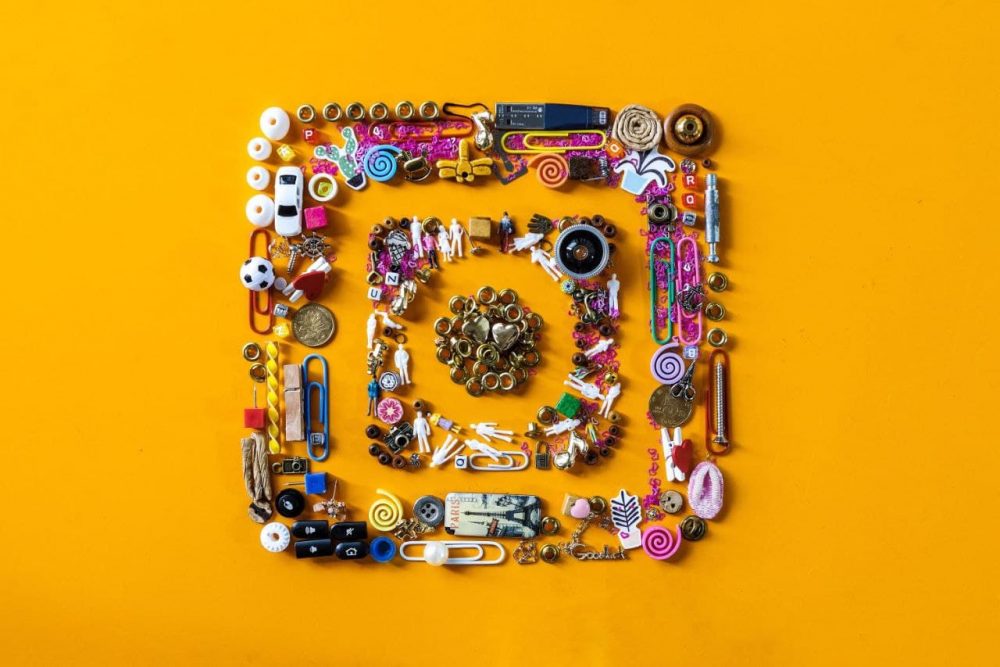 1. Sponsored posts 
If you want to learn how to make money on Instagram in Nigeria, this is one of the best methods. According to Social Toaster, influencer marketing is on the rise: 92 percent of people trust word-of-mouth recommendations, 76 percent trust information provided by regular people more than companies, and 82 percent of customers prefer to obtain suggestions before making a purchasing choice.
This job is similar to that of a brand ambassador in that you get compensated for the content you create. However, there are a few distinctions. You are not committed to a single firm in this scenario; instead, you may make money by endorsing many products.
Sponsored Instagram posts are by far the most popular method to earn money on the site. A company will pay you to write a blog article promoting its products or services. They email you the creatives and publish it on Instagram, tagging their account and including their phone number. Regarding how much I would charge for this, if I had 1 million followers, I would set about N100,000 for each sponsored post.
2. Become a brand ambassador 
Here's how to make money on Instagram in Nigeria. If you possess the audience that a company seeks in a social representative, you may be considered for this position. Companies may want someone with a positive public image and the capacity to influence the attitudes of those who follow them. 
Companies are ready to pay brand ambassadors to promote their products on Instagram or other platforms, depending on the nature of the agreement.
On Instagram, sponsored posts work well, but most businesses want to build long-term relationships with influencers, so they search for brand ambassadors who can promote a company in a good way regularly. 
Because Instagram is the most popular platform for influencer marketing, it's an ideal location for users to locate brand ambassador programs and partner with businesses to promote their goods in their communities.
People that are active in community development, have excellent networking abilities, and are familiar with social media may be suitable candidates for the position of social media ambassador. It also helps to have a sizable fan base, preferably in the thousands. 
3. Affiliate marketing
Most businesses are willing to spend money on promotion if it yields results. As a result, it's simple to locate high-quality affiliate marketing programs that pay you a regular income if your referrals generate revenue.
As an affiliate marketer on Instagram, you partner up with a business and are given a unique link to promote the brand's product, similar to influencer marketing. You earn money in affiliate marketing depends on the amount of leads/sales you can generate.
Affiliate marketing isn't just for blogs anymore. You can shorten the URL and include it in your bio or Stories as long as you have it. After that, you'll need to design your sales pitch in your articles or bio description in a way that encourages people to click and buy. 
Either company wants your assistance in promoting their brand, or you go in search of brands with which you may collaborate. On Instagram, you upload photos promoting brand items and services, driving purchases through their URL supplied by your affiliate, which is placed in your bio, and you make a transaction when someone clicks on a URL.
The easiest method to gain conversions from Affiliate marketing is to sell items directly related to your website's topic. For example, you cannot have a lifestyle page and offer Jumia Smartphones. Finally, affiliate marketing will not work if you buy almost all of your followers. You'll need genuine people who are interested in your niche issue and suit the targeted target demographic. 
4. Make money with Instagram shout outs
When it comes to learning how to make money on Instagram in Nigeria, shout-outs are one of the best options. It's pretty simple: individuals who want their Instagram profiles to get greater exposure to pay you to mention their handles in a post. 
It might even take the shape of a post encouraging your followers to follow this, this, and this IG accounts. How much should I charge for this? It all relies on the number of people who follow you and how engaged they are. 
If I had 50k followers, for example, I'd charge approximately N5k for each mention. This is the least expensive of the ten ways to generate money on Instagram.
5. Become a social media manager
You can make money on Instagram in Nigeria as a social media manager. Many individuals have an Instagram account, but they don't know how to utilize it efficiently to achieve their goals. As a social media expert, you can educate people on using Instagram efficiently and economically while charging them a fee to do so. While large corporations have excellent in-house content creation teams, small businesses seek freelancers to save social media marketing costs. As a result, they usually seek creative professionals who can handle their websites without charging money.
Recommended: Check out our article on 20 Best Loan Apps In Nigeria.
6. Offer consistent quality content
You should pay close attention to this one if you're serious about generating money on Instagram in Nigeria. You want to make sure you're sending your subscribers high-quality material (photos, videos, and so on). Because Instagram is all about sharing high-quality material, you'll want to make sure yours is as well. It's also crucial that the content you post is directly linked to whatever you're advertising, whether it's yourself, your products, or your services.
7. Take advantage of the Instagram video tool
Instagram offers a helpful feature that you can utilize to promote your products and services while increasing your revenue. Users may send a 15-second video to their followers using the video option. Images are appealing, and they may help your company or brand get traction. Consider what you can accomplish with videos. 
These are films made by an Influencer for a company. They creatively incorporate the brand's product or service into their unique video content so that it appears to be a natural part of the video rather than a blatant advertisement.
Just think about it! Use your imagination to come up with various methods to use the video feature to promote your company and earn more money. You may get personal with your followers by posting a video encouraging them to try out any new product you've got to offer. In reality, you can only accomplish so much with this feature.
8. Run a Campaign or Contest
Starting a contest or a campaign is another method to get money on Instagram. You may entice your followers with new offers and bundles, such as special promotions, and turn those leads into substantial purchases. You may develop another incentive for followers who tag others to get as much attention as possible and generate sales leads. Setting a deadline for the promos and constantly informing your followers on the deadline will help to create a sense of urgency among your followers.
9. Pay to follow
You may charge your followers for following you if you provide some genuinely fantastic material that you're confident they'll pay to view. This is how you get things started. Once you've created your excellent material, make your account private and advertise on your bio that anyone who wants to follow you will have to pay you a certain sum to view your stuff.
10. Direct traffic to your website
You can learn how to make money on Instagram in Nigeria by sourcing quality targeted traffic. Include a direct link to your website in your profile. Also, you must include a link to your website or blog in any content you publish about your items, whether videos, photos, or anything else, so that interested users may copy it to their browser window because Instagram does not enable direct one-click links to any site. This wraps up our list on how to make money on Instagram in Nigeria.