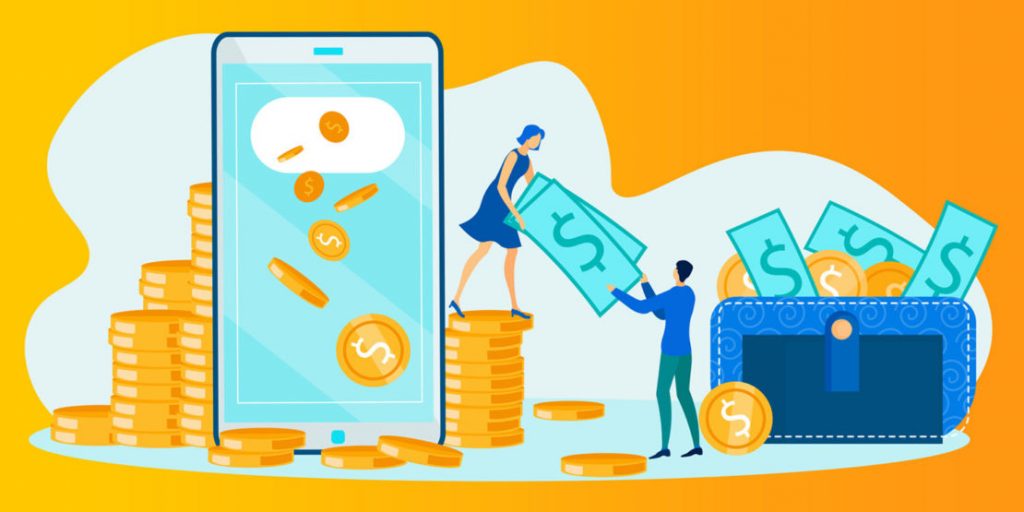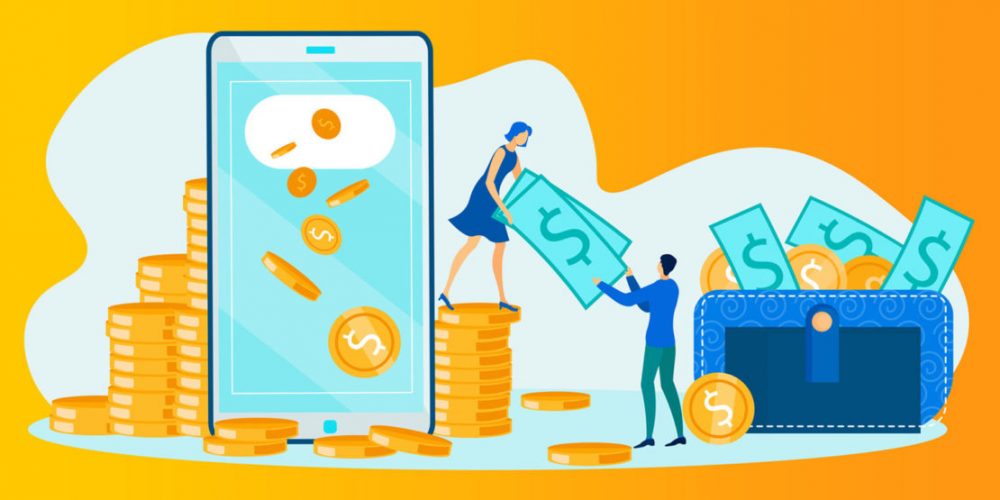 Loans can be a big help in many cases. Whether you are a small business owner in need of revenue or a student, a loan in time can be a lifesaver. With the current trend of loan apps swarming the industry, making a decision on which platform to use can be quite a hassle. To aid your search, in this article, we will be looking at 20 of the best loan apps in Nigeria.
What are loan apps?
Loan apps are simply financial solutions designed for digital money lenders. Their approach to money lenders is not so different from the normal borrowing concept we are familiar with. However, with their platform, they serve a wider audience.
These platforms make loans easily available to the average individual, in return for a reasonable amount of interest on repayment. Percentage requested as interest on amount borrowed differs among several platforms.
Sometimes, the money you wish to borrow is not worth going through the process of borrowing from the bank, this is where loan apps in Nigeria come in.
The goal of these platforms is to provide you with a consistent flow of cash loans. On the condition that you will be ready to pay back at the agreed time. The good thing about these loan apps in Nigeria is that they required little or no collateral and complicated paperwork.
From start to finish, the whole process can be completed with the use of your smartphone. You don't even have to go to the bank. This solid selling point has made loan apps a more preferential choice to bank loans many times over.
Who can use the loan apps?
When it comes to using one of the many loan apps in Nigeria, there is no discrimination against you. All you have to do is reach the minimum requirements that will allow you to use the app.
Your financial or educational standing notwithstanding, you can take advantage of this opportunity. All you need is a means of identification and a smartphone to access the platform you desire to use.
These instant online loans apps in Nigeria have rescued many, helping them to achieve their financial goals in no time.
What makes loan apps a good choice?
As adults, it is common knowledge that there are always bills to settle. Sometimes, as much as you try to keep up with expenses, it can become overwhelming. However, loan apps are a great help as they step in as a reliable alternative.
Imagine walking to the banks to ask for an N5,000 – N10,000 loan. From the long queue to the bulky paperwork, the whole experience is bound to be stressful. Loan apps have identified and filled a market gap that will ensure a better standard of living for many Nigerian.
How much time does loan apps take to issue loans?
When it comes to lending money, timing is an important factor to consider. In most cases, there is always urgency tired to your need for money at a particular point in time. Most instant loan apps in Nigeria take anywhere from a few hours – 24 hours to issue loans.
Things to consider before using an instant loan app
Instant loan apps in Nigeria make life easier in many ways. However, try not to get carried away by the prospects of accessing an easy loaning service. Before applying for your loan, there are a few things you need to be considered.
1) Understand their core terms of use
While reading their whole terms and conditions might be a stretch, you can get familiar with their general terms of use. While clicking "I agree" to terms and conditions can be quite easy when registering, you should have a good idea of what exactly you are agreeing to.
For you to not be surprised by so future action or measures taken by the platform. You need to be aware of all the conditions under which money is being borrowed from you.
2) Gather all required documents
In most cases, documents required to register on this platform aren't complicated, however, they are important. Documents that prove your address and identification are necessary to complete your registration.
Also, keeping a digital version of these documents in the form of PDFs and images is a good choice. This will no doubt make your registration process more seamless.
3) Request an amount you are comfortable with paying back
Instant loan apps allow you to request different amounts of money. This depends on your track record and the amount of time you have spent on the platform.
As eligible as you might be to different loan amounts, you must only take on as much as you can payback. It is important to remember that taking on an excessive loan amount will put a strain on your budget in the future.
Therefore, before thinking of applying for that loan, make sure it is within your ability to replay.
4) Provide accurate information
During your registration, filling in authentic information increases your chances of getting your loan request accepted.
The loan platform does an extensive job when it comes to verifying the information you provide them. Before approving your loan, its approval is based on your level of accuracy.
Your application will be rejected if your data is fake.
Which loan app is the best choice?
With so many choices available, you might be thinking, "which loan app should I use?".
Loan apps in Nigeria offer amazing deals to their clients, deciding on which one to use depends on a few factors.
To make your decision, you have to consider the following points. They include:
Interest rate: By comparing different platforms/apps, you can settle for an app that provides the most favourable rates.
Terms and Conditions: Pick a company or platform that operates under protocols that suit you.
Payment tenor: loan apps allow their clients to settle their debt on different time frames, you should pick a platform with the most advantageous timeframe.
To make your final decision, you need to be able to compare loans rates and terms between different platforms.
Best loan apps in Nigeria
1) Opay Loan
Interest rate: 36% per annum
Opay loan is a product or service offered as a part of the Opay app. With Opera as the owning parent body, Opay loan, also known as Okash has positioned itself as one of the leading loan apps in Nigeria. To use this service, all you have to do is download the app and register for an account.
As an applicant, you must be within the age range of 20-55 years. Having a valid BVN and ID card is an important requirement to benefit from this service.
2) Jumia Loan
Interest rate: 3.5% per month.
Among the top loan apps in Nigeria, Jumia loan distinguishes itself by offering top-notch services. This is a service designed by Jumia to provide its customers with instant loans. With the JumiaPay app, you will be able to use the Jumia loan app freely. This app can be found in the finance section on Google Play Store.
3) Fint Loan
Interest rate: 2% per month.
Fint Loan is a multifaceted platform that offers a plethora of useful services to its clients base. On this platform, you will be able to access loans at very affordable rates. This platform also allows you to find investors to find your business. However, begin more with an investor app, the verification time required is quite lengthy.
4) C24 Loan
Interest rate: 4% per month.
C24 Loan is one of the reliable loan apps in Nigeria for getting an urgent loan. Their registration and applications process is simple and can be completed in a few minutes. They offer clients a flexible repayment tenor, this will give you the freedom to pay back at your own pace. To take advantage of this opportunity you have to be at least 22 years old.
5) QuickCheck
Interest rate: 1-21% per month.
The QuickCheck is an appeal to many Nigerians for various reasons. One of which is that they provide loans up to ₦500,000 even to first-time users.
Customers are also rewarded handsomely for making early repayments by having access to higher amounts at even lower interest rates.
To use this platform, all you need to do is download the app, register and provide your BVN accompanied with a functional bank account.
6) Social Lender
Interest rate: 15-31% per month.
This loan app integrates finance with social media. Social Lender is simply a digital solution that disburses loans based on the social reputation of the applicant on social media. However, they offer a maximum loan of ₦10,000. If you need a loan on the smaller side, they might be your best choice.
7) Lidya
Interest rate: 3.5% per month.
This platform is regarded as one of the leading loan apps in Nigeria. Launched in 2016, their number one goal has been to close the credit in Nigeria and even across emerging markets. With their wide customer based, they have held many businesses by offering loans from ₦150,000 and above.
8) FairMoney
Interest rate: 5-28% per month.
FairMoney is an awesome app that provides loaning financial services to its clients. It is one of the fastest loan apps in Nigeria in terms of loan disbursement.
By providing your BVN and debit card details, you are automatically eligible for a loan ranging between ₦2,500 and ₦150,000. With FairMoney, you can pay back your loan within 4 – 26 weeks.
9) Migo (Kwikmoney)
Interest rate: 5-15% per month.
Migo loan prides itself in providing one of the most reliable loaning services in Nigeria. All you need to begin is your BVN and an active bank account. As a user, you can access up to ₦500,000 loans. Migo can be used via their mobile app, web interface, or USSD code. The repayment period is usually between 14 – 30 days.
10) Branch
Interest rate: 15-35% per month
Branch Loan is a loaning service that allows you to also save and earn up to 20% in interest rates. Client's can access loans of up to ₦1,000 – ₦200,000 within 24hrs. Interest rates are determined by lending costs incurred by the branch and your repayment history.
11) Carbon
Interest rate: 5-15% per month.
Carbon is one of the best loan apps in Nigeria and it also allows its clients to purchase airtime, transfer money and even pay utility bills. This all in one platform can be accessed by providing your BVN and a functional bank account. Their app is available on both iOS and Android.
12) Kiakia
Interest rate: 3.5% per month.
Kia Kia Loan is a financial service that is designed by Sterling Bank Plc to provide affordable loans to clients. Client's are provided with a minimum loan of ₦50,000. As part of their savings services, clients can also lend out their money at reasonable interest rates.
13) Renmoney
Interest rate: 2.8% per month.
This loan app is designed to help micro-businesses, SMEs and even private individuals to grow their finance. Their mobile loaning service is designed to be intuitive and user friendly. Start-up businesses can get access to a loan of ₦100,000.
14) Sokoloan
Interest rate: 4.5% to 34% per month.
They offer their client loans ranging between ₦5,000 to ₦100,000. To activate and use your account, all you need to do is provide some details for your biodata and provide your BVN.
15) Aella Credit
Interest rate: 4% – 29% per month.
The Aella Credit platform is known for being a reliable loan app. Their services are designed to help their clients gain access to quick and easy funding. Users can borrow up to ₦700,000 on this platform.
16) PayLater
Interest rate: 5% – 30% per month.
Pay later is a financial solution that allows users to gain access to necessary loan funds when needed. The faster your repayment the higher your credit limit. Like many other platforms, all you need to do is provide your BVN and bank details to use this platform. As part of the validation and registration process, you are charged a fee of ₦100.
17) ALAT
Interest rate: 2% per month.
As Nigeria's first digital bank, this platform has earned its spot on our list of their best loan apps in Nigeria. This product is backed by Wema Bank Nigeria, one of the leading bank services providers in Nigeria.
Check out our list of 15 hight yield investments in Nigeria.
18) Zedvance
Interest rate: 7.5% per month.
This platform is the only exception in this list. The quality of their services only requires that they be mentioned. Advance is an amazing web-based platform that provides quick loan services to its clients. Their loan repayment timeframe ranges between 1-12 months.
19. SMEDAN
SMEDAN is a platform that has the support of the Nigerian government. Its number one goal is to help business owners and entrepreneurs in need of adequate financial aid required to fuel their business growth. Feel free to visit their website for more information.
20. CreditVille
Interest rate: 3% – 4% per month.
Last but not least on our list of the best loan apps in Nigeria is CreditVille. This is a platform dedicated to offering loans to business owners salary earners. With CreditVille, business owners can finally reach their goals and achieve even more. Loan packages are made available between N100,000 and N4,000,000.