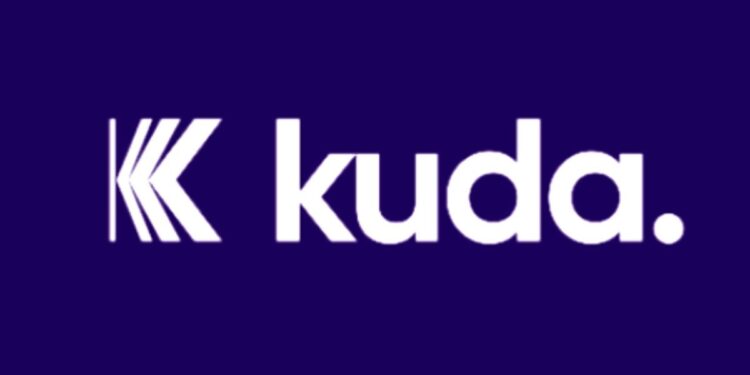 Mobile banking sets a life-changing and innovative pace for the finance sector all over the world. Kuda bank seeks to play an important role in helping its clients access and organise their finance.
The classic saying, "Money makes the world go round" stands true in our everyday activities and experiences. As the banking system continues to evolve, more convenient methods of receiving and making payments are brought to light.
The current mobile banking trend brings with it a plethora of interesting initiatives. While some are rather bland and conventional, others tend to stand out by proving just how unique they can be.
Unlike its counterparts like the ATM and the POS, this cashless system brings banking services even closer to the average smartphone user.
In terms of credibility and proper funding, kuda bank cannot be found lacking.
What is kuda bank?
Kuda is a microfinance bank licensed by the Central bank of Nigeria. This Nigerian fintech company closed a $55 million Series B funding co-led by Valar ventures and Target Global at a valuation of $500 million.
Kuda bank is specifically set up for smartphone users. What this means is that, customers without a smartphone will not be able to access their services. The Kuda bank app is available on the different smartphone platforms like the Android, iPhone, and Windows.
The Kuda Bank app is designed with a user-friendly interface that makes it easy to use and navigate. In terms of speed, it is optimized for fast loading, this in turns allows users to make faster transactions.
Who Is The Owner of Kuda Bank?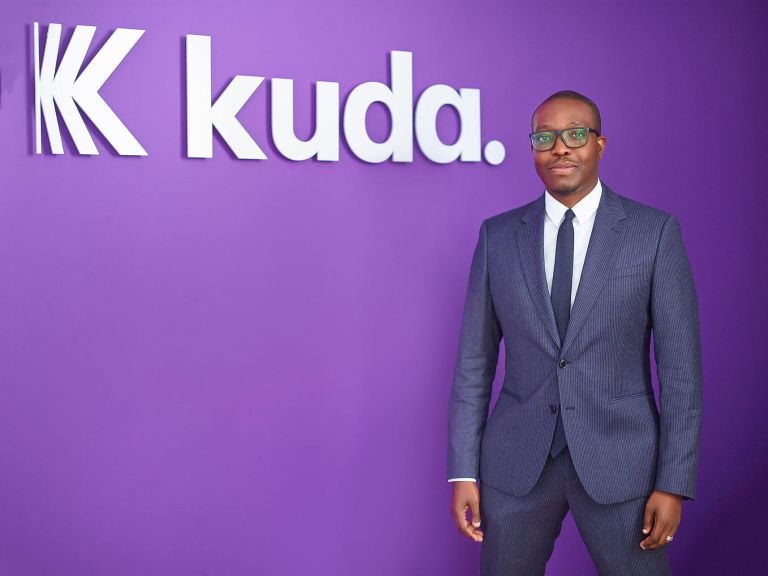 Photo credit: kuda bank
Building and maintaining a company like kuda bank requires a certain set of skills. With a strong background in the finance industry, the CEO of the Kuda Bank, Babs Ogundeyi brings knowledge from the private and public sectors in to the table. He also had his tertiary education at Brunel University, London.
Babs Ogundeyi also played an active role as an employee at the PricewaterhouseCoopers advising banks. He also functioned as a Senior special adviser on Finance to the Federal Government of Nigeria.
Kuda bank Vs Mobile Banking and USSD
In terms of comparison, the USSD code system might also be seen as being equally convenient.
Also…
While some might categorize kuda bank with the class of mobile banking apps, in both cases, kuda bank offers so much more.
While both the mobile banking and USSD code system can be tied to conventional banks, kuda offers a more favourable deal.
Before addressing the actual pros and cons of using Kuda bank, let's take a look at some keynotes that make kuda bank different.
Accountability:
We have all had that experience where money gets deducted from your account without permission. With Kuda bank, you will be able to keep track of subscriptions and save money on unnecessary transaction fees.
Getting more for less:
Kuda bank allows you to easily allocate funds and save money as you see fit. Even while you save, you keep earning with annual interest rates ranging up to 15%.
Track expenses:
knowing and planning where your money goes at every point in time is a valuable financial habit. This singular improvement in managing your funds can help you prioritize and make better use of the resources at hand.
How does the Kuda Bank app work?
Kuda bank activities are based on an advanced technological system that allows offer banking services solely on the digital space. Taking advantage of their services is definitely worthwhile as it is a set in the right direction for financial institutions in Nigeria.
It is important to note that this bank is not entirely independent conventional banning requirements. A good example is the requirement of your BVN for carrying out certain verifications.
Kuda Account
Opening a kuda bank account is fast, easy and straight forward. After following some simple step by step procedures, you will be provided an account number which you can use to execute transactions.
On the Kuda Bank app, types of account types are divided into three distinct categories. As you may expect, each account type has different attributes that make them unique.
Each account type has different requirements. The three accounts are:
Lite: To register on the Lite account, you need to provide your name and phone number.
Basic: on the Basic account, you need a name, phone number, and your BVN.
Premium: For the premium account ( which is the highest tier) you need a Name, phone number, BVN, and a valid ID.
On the premium account, you are allowed to transfer 250k max at a go, with maximum transfers per day reaching 1 million naira while the value stands at 500,000 on a POS.
Pros (Advantages) of using the kuda bank platform.
1. Innovative cheque Feature
Imagine giving your friend or business associate a cheque, only this time, it's digital. When outlining Kuda bank review, this is an highlight we cannot overly. This feature is one of the best features that make life just a bit easy.
The Kuda bank app allows you to generate a link, include an amount you want to send and then protect the link with a 4-digit pin.
You can then send this link to a friend or whoever you want to give the money to. When the friend clicks on the link and inputs the pin you provided, the money goes into a bank account they choose.
Quite easy right? This feature can prove useful depending on the different applications whether personal or business wise.
In more ways than one, the kuda bank app also performs the function of a personal finance digital assistant. Not only is this process faster, it also allows you to keep digital records of important transactions.
2. Savings feature
Kuda bank allows you to bank and save at ease without having to switch platforms. While saving, earning on interest rates is also an attractive feature of this platform.
We all know how saving your normal account turns out. It takes a lot of discipline to maintain the culture in the long run. While some dedicated apps are available for use, kuda bank allows you maintain a separate savings account.
Kuda bank provides services similar to piggy vest and cowry wise, but with banking services attached. The Kuda bank savings feature allows you automate your saving by setting a particular amount to be set aside whenever you spend money from your account.
3. Competitively low banking fees
As we know it, kuda bank provides a next-to-zero fees banking service to it's users. This is regarded as on of it's most compelling attributes.
Currently, as a Kuda bank user, on registration of your new account, you get 25 free transfers every month. While using the kuda bank platform, compared to conventional banking, its users are able to save use to #1,312.5 monthly and #15,250 yearly on transfer fees.
One of the most lucrative income streams for conventional banking institutions have been bank charges. This is because of the large amount of transactions that occur daily and the fees attached to them.
Some of these changes include:
Inter/intra-bank transfer charges
SMS alert charges.
Card maintenance charges
Combined with some other frequent financial burdens, users often have to shoulder these financial burdens. With Kuda bank, these charges are reduced this to the barest minimum. Kuda bank does not charge its users for card maintenance or SMS alert charges.
4. Flexibility
The feeling of enjoying a flexible banking system is next to none. Kuda bank aims to provide services that are equal to industry standards while having the customers comfort at heart.
The bank's flexibility has been a surprise and delight to its customers, proving efficiency. One significant example of this is that you would get your Kuda card delivered to your doorstep (just in case you are surprised, yes, they also give you an ATM card).
Unlike conventional banks where you have to stand on a queue, possibly for hours. Kuda bank brings your ATM card to your doorstep. This comfort they offer sets them apart from the crowd.
Note: there is a 250,000 naira limit on a Single Transfer, 1 million Naira maximum in a day, 500,000 Naira on POS, 30,000 naira single withdrawal on ATM.
However, in the absence of transfer changes, Limits don't really pose that much of an issue.
5. Active customer care service
Customers like a product that allow seamless use without unnecessary issues. However, while using a platform like kuda bank, issues are bound to arise.
This is where an active customer care service is needed. Although they don't offer 24/7 customer support, some users noted that their follow-up responses to messages and queries were quick and almost instant.
Unlike traditional banks that often stall in their customer care service, Kuda bank is a better alternative this aspect.
In a report by Hub spot, they pointed out that over 90% of customers rate an immediate response as "important" when they have a customer service issue. Generally, getting your complaints sorted out in most cases takes at most, 10mins.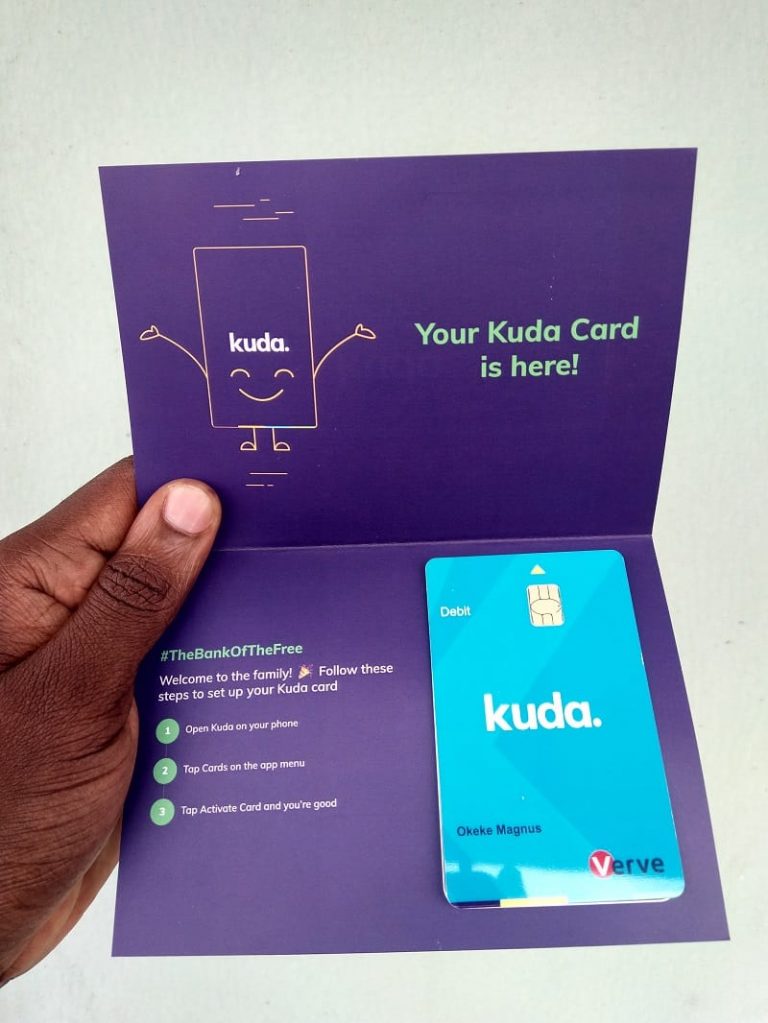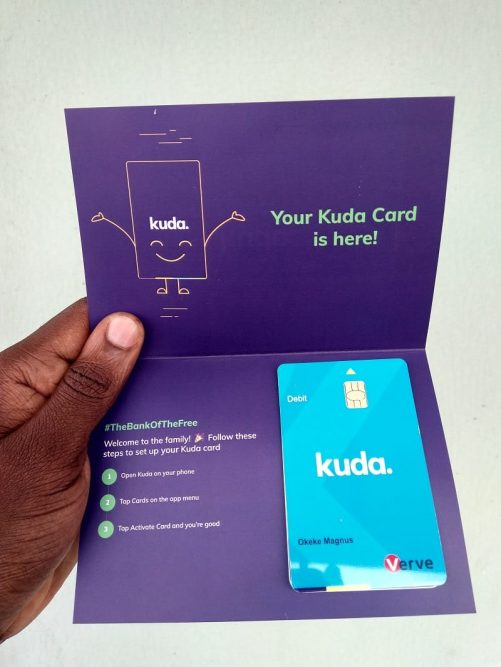 Photo credit: kuda bank
Cons (Disadvantages) of using the kuda bank platform
While using a platform, we often aim for is a seamless use. However minute they might seem, these factors might "throw a wrench" in your smooth operation or use of the kuda bank platform.
1. Service Upgrade and NIBSS Issues
Kuda will notify you of any scheduled maintenance notifications, typically at midnight.. However organized this might be, some users prefer that these upgrades be done less often than they currently do it.
Note: NIBSS is the organization that facilitates money transfers between banks in Nigeria. When their service is down, you are unable to make transfers.
As a result, this also means, when the service is down, you are unable to carry out transactions on the Kuda app.
2. Prone to bad network
Using this app in the absence of quality or strong network can prove to be rather difficult. While we applaud this platform for the convenience it offers, the network issues in Nigeria some times tend to prevent it's smooth operation.
3. Online only access
Kuda bank is an online only bank, this poses an issue in the absence of internet access. Visiting physical banks can be quite an hassle, visiting places where their time is wasted.
While being and online only bank is rather convenient, it also comes with it's issues. However, since Kuda is an online bank, one might expect it would operate a 24/7 customer care service (on the app).
While it strives to attend to everyone during the working hours, 24-hour customer care would have made it easier for customers present their queries, even at night.
4) Smartphone Restriction
However unique service is, if the medium of access is unavailable, users will not be able tits full advantage of it. This is the case with kuda bank.
We live in an era where the most innovative solutions that make life easier are made available through the medium of a smartphone. However, not all classes of individuals in a society have access to a smartphone.
In the absence of a smartphone, customers will not be able to access the kuda bank app.
How Does kuda bank make money?
In the absence of numerous fees on transaction and activities carried on your account, you must be wondering how they make money.
kuda makes money by investing the collective deposits from it's customers in risk-free investments certified by the government. They also make money from charging very minimal service fees.
In addition, vendors also pay a small fee to kuda bank when you shop with your Kuda Card. This approach allows them to concentrate their invests more in fine-tuning the technology that drives their fintech company.
Conclusion
With all the above mentioned, you can be rest assured that your money is safe with kuda bank. All accounts and the overall platform itself is secured with high end encryption, similar to those utilized by physical banks.