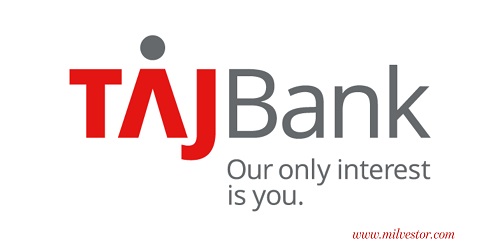 The word Taj brings back certain memories, and if my guess is good, I am thinking Taj Mahal. Well, if you are a Bollywood movie buff, you wouldn't be blamed for thinking along that line. But, nevertheless, in this article, we will be discussing another Taj, but unlike the Mahal, this is present in Nigeria.
Taj Bank is the Taj we would be profiling in this article today. I am sure it is coming as a surprise as not many persons know that a bank known as the Taj Bank exists in Nigeria. However, it will interest you to know that this Taj in Nigeria is gunning to be a key player in the Nigerian banking sector. I am sure I got your curiosity heightened there, right?
Today, I will be explaining what the Taj Bank is about, the Taj Bank USSD code, bank account types, branches across the country, essential features of the Bank's services, and how to get the Taj Bank business loan which offers 0 percent interest.
Want to know more? Follow through as I have taken the time to explain in detail.
Who is TAJ bank?
TAJ Bank Limited is a Nigerian bank founded in 2019 under the Islamic system of banking principles. As a bank operating under the Islamic banking system, the bank is a non-interest bank whose activities are governed according to Islamic laws across Muslim-dominated countries worldwide.
With headquarters in the Federal Capital City, Abuja, the Taj Bank is the second non-interest bank established in Nigeria. The Bank currently operates three head offices and sub-branches and provides regular ATM, online, mobile, USSD, and SMS banking services.
On July 3, 2019, TAJ Bank received its operating license from the Central Bank of Nigeria, the national body regulating banking activities in Nigeria, to operate as a regional bank. However, the bank commenced operations on December 2, 2019, as TAJ Bank Limited with offices and branches in Abuja.
By December 12, 2019, Taj Bank opened a second branch in Kano State to expand its reach to other cities and urban areas in the Federal Republic of Nigeria. In addition, to achieve its aims and objectives in the area of expansion, the Bank launched TAJXPRESS as its full-service financial inclusion suite, which would form part of its campaign to boost financial inclusion in Nigeria significantly.
TAJ Bank further expanded its operations by opening a third branch in Sokoto State, Nigeria, on August 24, 2020, and it has continued to grow to other parts of Nigeria, especially northern Nigeria.
In 2020, TAJ Bank announced a 150 billion Naira Sukuk Bond as appropriated by the Federal Government of Nigeria to stand in as a receiving agent, making it the first time the Bank will be acting in such capacity. Without all contradiction, Taj Bank has come to stay and would potentially revolutionize the Nigerian banking industry.
TAJ Bank USSD Code
Every Bank in Nigeria allows its customers to perform banking transactions from the comfort of their mobile devices through USSD codes. Like every other Nigerian Bank, TAJ Bank provides USSD codes so its customers can carry out transactions on their bank accounts seamlessly.
The Taj Bank USSD code is *898#. The USSD code feature offers an excellent way for the Bank's customers to execute their transactions stress-free.  With the Taj Bank *898# USSD code, customers can:
Open an account
Transfer funds to any account from their mobile phones
Buy and send airtime top-ups
Check account balance
Buy Data and much more
How to Check my TAJ bank Account Balance?
To check your account balance, open your phone dialer and dial the Taj Bank *898# USSD code. You will see a prompt on your screen, follow the instructions sent to you, and select the account balance option. Afterward, enter your pin to access your balance. The Bank will also send you a notification containing your bank account balance.
How Can I Transfer Money to a TAJ Bank Account?
To transfer money to your account is very simple. You can go to any of your bank's payment portals or use Internet Banking to perform a transfer to your Taj Bank account. However, because of the limited areas where Taj Banks are located, you can only perform in-house transactions in Abuja, Sokoto, Kaduna, and Kano.
TAJ Bank Account Types
TAJ Bank features certain account types that cater to the needs of various customers. They offer their customers several types of bank accounts options which special features and privileges. The Taj Bank account types include:
Mudarabah Savings Account
Mudarabah Time Deposit Account
Mudarabah Asset Finance
Emerald Kiddies Account
Vibe Teens Account
Corporate Max Account
iMax HNI account
Qard Current Account
Mudarabah Auto Finance
Qard Savings Account
Joint Account
Mudarabah Savings Account or MSA
Taj Bank offers the Mudarabah Savings account based on the Shariah contract of Mudarabah, which suggests that the profit and loss with venture capital must be shared. For this type of account, the customer authorizes the bank to invest on their behalf while the Bank guarantees their financial deposits will be used ethically and responsibly.
Some of the features of the Taj Mudarabah Savings Account include:
Customers can withdraw deposited funds when they want
The profit gained is shared with respect to the pre-agreed profit sharing ratio between the customer and the Bank
Zero maintenance fees
24/7 access to banking services via e-banking facilities
Mobile and internet banking
Personalized debit cards for use at ATMs, Point of Sales (POS) terminals, and online transactions.
Mudarabah Time Deposit Account
The Mudarabah time deposit account is different from the Mudarabah deposit account with respect to time. While the funds deposited in the Mudarabah savings account can be withdrawn whenever the customer decides, funds in the time deposit account can only be withdrawn when the stipulated time elapses.
Some of the features of the Mudarabah time deposit account includes:
Zero account maintenance fees
24/7 access to banking services via e-banking facilities
Mobile and internet banking services
Profit-sharing with respect to pre-agreed sharing ratio
A customer that chooses the Mudarabah time deposit account will be barred from withdrawing their money before the stipulated withdrawal date. The Mudarabah time deposit account is an equivalent of the fixed deposit account operated by other Nigerian banks.
Mudarabah Asset Finance
The Taj Mudarabah asset finance account is a type of account that enables Taj Bank customers to acquire any asset of their choice on loan and pay later. If you want to purchase an item and do not have the means to, you can open a Mudarabah Asset finance account with Taj Bank and access a loan with which you can buy that item and pay the Bank later.
Some of the features of the Taj Mudarabah Asset Finance Account include:
Flexible loan repayment plan of up to 12 months
Fixed payment plan
Available to anyone above the age of 18 with a consistent income plan
No more than 33 percent of the customer's net monthly salary is deducted as part of the repayment plan
Emerald Kiddies Account
Emerald Kiddies account is a provision for children between ages 0 and 12 to own accounts. Taj Bank makes it possible for parents and guardians to invest in their children's future by opening their accounts via the Emerald kiddies account.
The account consists of the following features:
Deposited funds can be collected on demand
Zero account maintenance fee and charge
Access to a debit card for ATM and online transactions
All profits are paid to the child's account
Parents and legal guardians of the child are the only authorized signatories for the account
Vibe Teens Account
The Taj Bank offers a savings account type for adolescents. With the Vibe Teens account, parents can open bank accounts for their teenagers between 13 and 18. The features of the Taj Vibe Teens account includes:
Parents and legal guardians are the sole signatories of the account
The child gets a debit card when they turn 18
Zero account maintenance fee
Funds can be withdrawn on demand
24/7 access to banking services via e-banking facilities
Access to USSD and mobile banking services.
Deposited funds accrue interest over time.
Corporate Max Account
The Taj corporate max account is a type of account that is designed primarily to serve business or high-value organizations. It is the preferred bank account for businesses and institutions with a large amount of cash flow. To make it palatable for businesses that would want such an account with Taj Bank, the corporate max account features:
Full-on exclusive access to business finance services
Access to 24/7 banking services via E-banking facilities
Access to corporate mobile and internet banking
Zero maintenance charges
iMax HNI Account
high profile and high net worth individuals are the target market for the iMax HNI account. According to Taj Bank, the account is structured to provide these individuals with the ease to perform their numerous transactions and save as much cash as they want.
Some of the essential features of the iMax HNI account includes:
Zero account maintenance fees
24/7 access to e-banking and other banking services
Full exclusive access to business finance services
Qard Current Account
The Taj Qard current account is a flexible account designed for customers that desires a current account type. With the Qard current account, you enjoy the following benefits:
Funds are paid on demand
Unlimited withdrawal, that is, there is no limit on withdrawal
The Bank guarantees your funds are safe
Zero account maintenance fee
Access to a chequebook
Access to 24/7 banking service
Personalized debit (ATM) card for use at ATMs, Point of sales (POS) terminals, and online transactions.
Mudarabah Auto Finance
Taj Mudarabah auto finance credit facility enables Taj bank customers to purchase automobiles on loan and repay with a very flexible payment plan. Therefore, it is safe to cite that the Taj Bank offers many opportunities for people to create financial goals and smash them.
The cost of the asset in the account and the Bank's markup price are not revealed to the customer. Also, eligibility is subject to persons above 18 years of age and have a steady income source.
When you open a Mudarabah Auto Finance account, you enjoy:
A fixed payment plan
Flexible payment plan
Flexible loan tenor offerings and services
The Bank offers customers applying for this loan scheme a 33 percent deduction of the customers' net monthly salary for servicing loan repayment.
Qard Savings Account
Taj Bank Qard savings account is an account where customers make deposits and withdrawals at any time, without restrictions. It features the following:
Unlimited withdrawal access
Free access to withdrawal slip at any branch office
Zero account maintenance fees
Access to 24/7 banking services via e-banking
Personalized debit (ATM) card for use at ATMs, Point of sales (POS) terminals, and online transactions.
Taj Joint Account
The TAJ Joint account is an account that is opened in the names of two or more persons that have a legal affinity, usually married couples. Therefore, it has features that are dominant in other Taj Bank account types.
How to Open a Taj Bank Account
The process of opening a TAJ bank account is relatively easy. In this section, I have highlighted the requirements for opening a TAJ Bank account. To open a Taj Bank account, the following are some of the requirements that are needed:
Requirements for Opening Taj Bank Savings Account
To open a Taj Bank savings account, the requirements include:
Duly filled account opening form
Valid ID card (driver's license, international passport, national ID card, and voters card
A utility bill attached to a residential address either an electricity or water bill
Two recent passport photographs.
Requirements for Opening Taj Bank Current Account
The following are the requirements for opening a Taj Bank current account:
Duly filled account opening form
Valid ID card (driver's license, international passport, national ID card, and voter's card)
A utility bill attached to a residential address either an electricity or water bill
Two recent passport photographs
Two Taj Bank current account holders as referee
Initial deposit to be made into the account.
Requirements for Opening Taj Bank Corporate Account
The requirements for opening a Taj Bank corporate account includes:
Duly filled account opening form
Certificate of Incorporation
Tax Identification Number (TIN)
SCUML Certificate or Letter of Exemption
Valid IDs of Directors
Passport photographs of each account signatory
Board resolution
An initial deposit is to be made into the account for activation purposes.
Types of Loans Available Through Taj Bank and Their Requirements
With the rise of quick loan schemes, it is better to take loans from credible banks. Taj Bank offers a couple of loan options, and if you must take a loan, it is best to try Taj. Below are the types of loan facilities and the requirements for acquiring such loans from TAJ bank.
Cost-plus (Mudarabah) Working Capital
With this working capital finance facility, TAJ bank helps finance the purchase of raw materials and assets. This facility works by TAJ appointing you as an agent to source the goods or assets you require for your business. Once obtained, the Bank will directly pay the supplier while you are just required to pay back at an agreed date or in installments.
Cost plus (Mudarabah) Import Finance
This import finance facility is designed specifically for businesses engaged in importing goods from overseas, such as raw materials, already processed products, equipment, machinery, and so on. In this instance, TAJ can issue a letter of credit (LC) in favor of an exporter (the beneficiary). This letter of credit carries a commitment from the Bank that the Bank will pay for goods in compliance with the terms of the LC. Payment is made upon receipt of the shipping documentation.
Project / Construction / Manufacturing (Istisna) Finance
Istisna/project finance is a contract that is used for construction, manufacturing, or developmental projects. Under the terms of this arrangement, TAJ will execute and deliver such projects on behalf of your business. The Bank then sells (cost plus profit margin) the project to you on deferred payment terms. This loan facility can be used to fund real estate construction (residential and commercial) and many more.
Bonds & Guarantees (Kafalah)
TAJ Bank provides this service to companies or businesses that need to give their customers or trading partners assurances. These guarantees either demonstrate your loan worthiness or your ability to meet contractual responsibilities. These guarantees can be issued in bank guarantees, cash advance payment guarantees, bid bonds, and many more.
Partnership (Musharakah)
Musharakah (partnership) is a facility that can be used to fund short/long-term contracts or other commercially lucrative ventures. In this case, TAJ bank and a business sign an MOU that sees each party contribute equity or capital to establish a new project or expand an existing project. The risks and rewards of the venture are then shared in proportion due to the underlying terms stipulated in the partnership.
Cost plus (Mudarabah) SME Finance
With this product, the funding requirements of small and medium-sized enterprises (SMEs) are satisfied. In this case, TAJ puts small businesses (e.g., farmers, traders, etc.) in cooperative societies to help finance their working capital needs. Each cooperative helps the other, ensuring good all-round performance. TAJBank is mainly involved in buying the goods/assets required and sells them to the small-scale business employing the cost with respect to the profit model on the deferred payment term. The SMEs can choose to repay in installments or as a lump sum.
Qualifying for a TAJ Bank Business Loan
TAJ Bank offers a diverse mix of different business financing products. Some of these products are tailor-made only for certain types of businesses. For example, some of the products are only designed for SMEs, while some cater to large businesses with international operations. However, each product will have its qualifying requirements.
Just as it is with most banks in Nigeria, there are a few essential criteria to be taken into account. Therefore, your company must generate regular cash flows and have a good credit score to secure any form of financing from TAJ bank. The Credit score is significant because if you have defaulted on a loan in the past, having a new loan request approval will be extremely unlikely unless you can provide valuable assets as collateral.
Furthermore, general lending criteria may or may not always include:
An already registered business or company with the Corporate Affairs Commission (CAC)
A business or corporate bank account
Must have a good Credit Bureau Report — with no unpaid obligations or lousy debt
Being an active customer of the Bank
Been trading for some time (1-3 years minimum)
Only registered companies/businesses can get business financing with TAJ Bank. Unregistered business entities will have to seek alternative options: utilizing the personal loan facility and using it for business purposes. TAJ also provides a salary advance facility and other personal loan products.
How to Apply for a TAJ Bank Business Loan
To apply for a TAJ bank Loan, applications can be made at any TAJ Bank branch closest to your location. There, you would have a meeting with one of their loan advisers to discuss the credit facility's specific requirements. Subsequently, you will be required to fill an application form. On this form, you will be required to give full details of your company, its trading history, and the purpose for seeking the loan.
Also, you may be asked to provide supporting documentation relevant to the business. This document, the application form, and any other specified information in the public domain are what TAJ will use in deciding if your business is worth funding or not. Further decisions will be taken in line with TAJ Bank lending guidelines.
If your application is eventually successful, it will result in an offer letter being issued stating the next set of steps you are required to take before the loan is disbursed to you.
Below are important documentation, usually asked for:
Completed application form
Company profile
Business plan
Cash flow budget
Bank statements (12 months)
Audited financial accounts
Certificate of Incorporation
Valid identification card (driving license, passport, voters card)
Proof of address
Details of collateral offered (if any)
Note. The type of loan you apply for equally determines the type of documents you will be asked to provide.
How to Open a TAJ Bank Account Using USSD or Internet Banking
To open a TAJ Bank account, simply dial *898# and select the account creation option. Remember that you will still need to visit a TAJ Bank branch to activate your bank account fully. You can also visit the Google Play and Apple App Store to download the Taj bank app for smooth online banking.
Now let's talk about the locations you can find TAJ bank branches across Nigeria.
TAJ Bank Location in Abuja
The Abuja head office, which is equally the headquarters of the Bank, is located on: Plot 72 Ahmadu Bello Way, Central Business District, and Abuja, Nigeria. In addition, TAJ Bank equally has three more branches within the Abuja metropolis in Wuse, Garki, and Gudu Markets, respectively.
TAJ Bank Location in Kano
The Kano head office of the TAJ Bank is located at 110 Murtala Mohammed Way, Kano, Kano State, Nigeria.
TAJ Bank Location in Sokoto
The Sokoto head office of the TAJ Bank is located at No 8 Kano Road, Sokoto state.
TAJ Bank Customer Care
You can reach out to TAJ Bank via their various telephone and online portals. Below are their numbers.
PHONE: +2349087937417, +2347008252265
WHATSAPP: 2349087937418
Email: [email protected], [email protected]
Frequently asked questions (FAQs)
How long does it take before receiving funds from TAJ Bank?
Each loan facility will have its own processing and approval time. Smaller loan requests are approved and disbursed faster.
How long do I have to pay back a TAJ Bank loan?
TAJ bank will specify a loan repayment period which is according to your loan application. Funds can equally be advanced for both short and long-term needs.
How much can I borrow from TAJ Bank?
The amount of money you can borrow from TAJ is based on your capacity to repay, that is, your company's turnover.
What is a non-interest bank?
TAJ Bank is a non-interest or Islamic Bank. This means that Taj does not give or receive interest. Also, the Bank cannot finance "Haram" (sinful) things such as alcohol, gambling, and tobacco.
Does TAJ Bank require collateral?
Some loan facilities do require collateral, while others do not. However, as a general rule, when borrowing large sums of money — you will always be asked for some form of collateral. In terms of collateral, the Bank may accept things like:
FGN Bonds, FGN Eurobonds, FGN Treasury Bills, etc.
Non-government debt instruments
Physical assets, e.g., real property
Third-party guarantors (or collateral)
In conclusion, we hope that you find this article worth reading. But, please do come back for more amazing articles.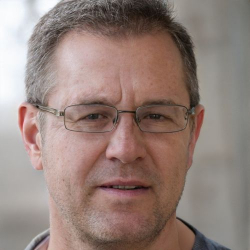 Latest posts by Fred Wolf
(see all)