The internet allows many businesses, online and offline, to connect with more customers. This has brought rise to the need for payment gateways. Online Payment Platforms In Nigeria help to facilitate transactions between buyers and sellers, distance notwithstanding.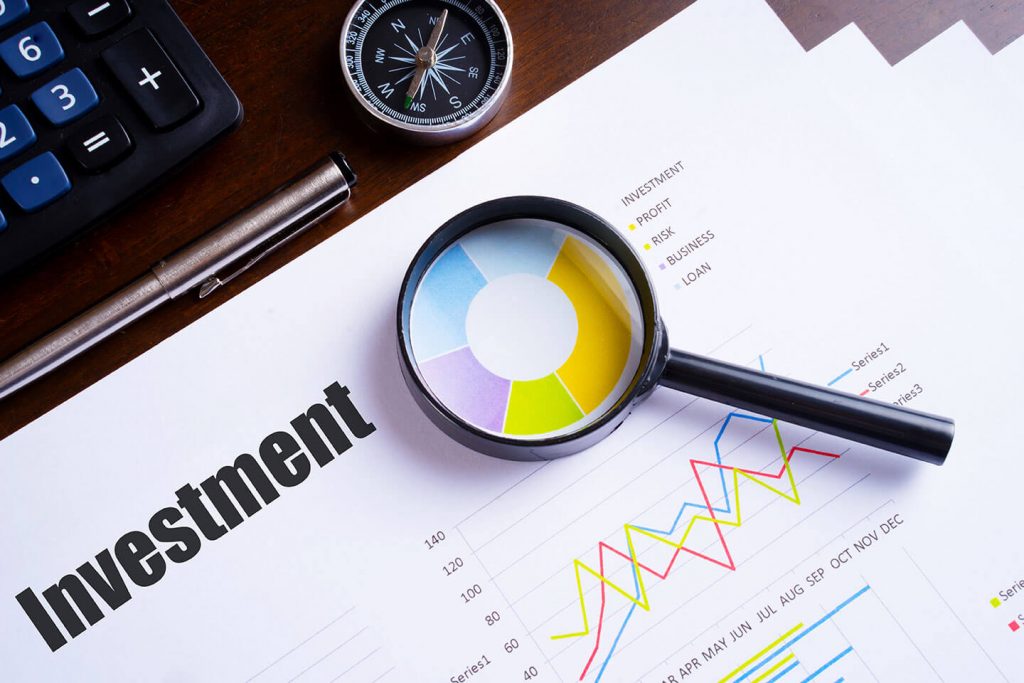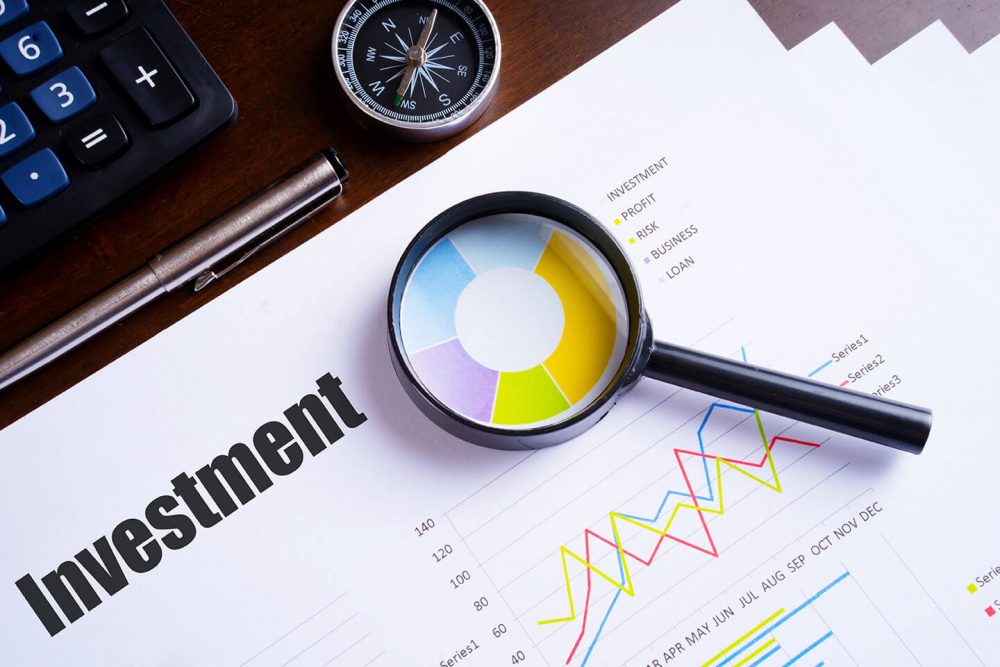 What is a Payment Gateway?
Online Payment Platforms In Nigeria have the sole duty of validating the customer's card details, in a secure manner. This is to ascertain that funds are available in the client's card, the transfer is then made to the merchant.
A payment gateway is a technology set in place to oversee and validate transactions between merchant or online business owners and their customers or clients via a card.
In summary, payment gateways act as middleman between customers and merchants, ensuring that transaction are carried out promptly.
A good example of what payment gateways are is the form you fill to make a purchase from websites like Jumia and konga. These forms usually require you to fill in your card details to carry out the transaction.
There are so many options to choose from. Today, we will be sharing the top online payment gateways in Nigeria that will help facilitate seamless transactions for your business.
Why do you we need a payment gateway?
Now, you may be thinking, why do I need a payment gateway? Unlike in a physical shop, customers cannot swipe their card via a POS terminal, this is where payment gateways come in.
With payment gateways, you will be able to process customer card information on the payment page.
Verification speed of transactions guarantees that users enjoy a quick and easy payment process.
Setting up your payment system takes little or no time.
Payments records are made automatically on behalf of the merchant.
The key point is payment gateways also have facilities put in place to prevent fraud by confirming the ownership of the card used by customers to make payments.
Online Payment Platforms In Nigeria.
Paystack is easy to use for both merchants and customers. Unlike many other payment gateways, it is free to set. Setting up the Paystack terminal on your website or app can be done in a few minutes without the need for a developer.
Improving your growth as a business requires that you get reliable business's support and solutions, Paystack offers your that
Because of their long-standing service delivery, it is only natural that we recommend them among the first choices. Paystack also provides useful business tools that are designed to help business owners grow their brand.
With Paystack, you are able to receive payments within and outside Nigeria. Without a doubt, this will help to broaden the scope of your review source.
Charges
In terms of transaction fees,1.5% + ₦100 is charged on local transactions. However, the ₦100 fee is waived for transactions that are less than ₦2500. While a few of 3.9% + ₦100 is charged on international transactions.
1) VoguePay
Voguepay is a simple and effective way to send and receive and manage payments locally and globally. VoguePay's wide reach allows consumers and merchants to transact safely in all major currencies.
Unlike many other Online Payment Platforms In Nigeria, VoguePay offers your customers the option to make payments in bitcoin. This allows for more flexibility of your customers and increase in revenue. After setting up your account, activation is usually completed between 1-5 days.
Aside from accepting one-time payments, you can also set up a subscription payment system. This platform also allows you to set up a system where you can also receive donations. It is mostly known for its multi-payment option. This will allow you easily accept payment in multiple global currencies.
The nature of your business notwithstanding, Vogue Pay will allow its customers to enjoy a fantastic user experience.
Setting up this payment system is easier that your think, even for none developers. It's free integration will allow you to integrate payment to your website using its extensive plugin libraries.
When it comes to making payments, speed is important. Nobody enjoys unnecessary delays when making an important payment. Vogue pay also stands out for its fast payments processing speed.
Charges
While Voguepay is free to set up, fees will be charged on customization and transactions. Verification of you account with CAC cost ₦1,500 and ₦2,500 will be charged by the Govt. With an official ID card. Local Transactions receive a charge of 1.5%, and 1.5% + ₦30 for payment above ₦2,500.
2) GTpay
Setting up your GTpay payment terminal is easy and seamless, all you have to do is to complete a designated application form on the GTB website.
GTPay is a secure Online Payment Platforms In Nigeria powered by GTBank, it is designed to allow easy payments between vendors and their customers.
GTPay supports cards issued by Interswitch, MasterCard and VISA. GTPAY like many other payment systems allows business owners to accept payment from both local and international customers.
Local transaction are usually completed within 24 hours, while international transactions may sometimes take up to 48 working hours.
"GTPAY has a unique feature called a monitoring console system, with this system, merchants are able to view transactions as they occur in real time.
As you may already know, GTBank is among one of the most leading banks in Africa. This gives them the edge in terms of handling payments and transactions in general. Along side their simple integration, they constantly try to enhances the user experience of their customers.
Charges
When it comes to setting up your GTPay account, there are a few details you need to get accustomed with. Setup fee for your GTPay account is ₦75,000. Fees on local transactions are set at 1.5% for transactions under N2,000. For International Transactions, a 3% of charge is made. Finally, a ₦5,000 charge is made monthly for International Gateway.
3) Amplify
With every payment backed up and encrypted, there is no better feeling than knowing your transactions are in safe hands. Amplify is one of the best Online Payment Platforms In Nigeria that offers an way to accept and manage payments in Nigeria.
Amplify offers world-class security carried put over its network. Setting up your Amplify account is totally free.
To organise their activities, all transactions are processed via SSL encrypted channel. On the Amplify network, transactions are confirmed within 24 hours of payments. They also have a strong support system that handle issues related to card correction and more.
When issues arise with your customers' card, like payment bounce, Amplify support automatically retry until payment goes through. This usually occurs within the span of 2 days.
With multiple payment options available, Amplify allows you to accept payments in over 40 currencies. Payment can be made with various cards, they include:
VISA
MasterCard
Verve
American Express.
Don't have a website yet? You can accept still accept payments with a custom web page created just for you. By creating a simple form, you can send the link to your customer. This page will contain a simple user interface that allows easy payment.
Charges
Local Transactions receive a small charge of 1.5% + ₦20 on each transaction for payments made under ₦2,000. For international transactions, 3.8% + ₦20 is charged on each payment.
As one of the top Online Payment Platforms In Nigeria, Remita offers ready-to-use plugins, SDKs and APIs that make payments better merchants and customers easier.
Remita accepts a wide variety of card options, this increases the chances purchase by customers. Remita organizes transactions by generating an invoice for both the buyer and seller after a purchase is complete. E-Invoices can also be sent easily to family, friends and customers.
With Remita, you can enjoy the ease of switching accounts between your personal and business account. Last but not least, Remita allow you to manage your business payroll seamlessly.
Charges
Setting up your Remita payment portal is free. With this free set-up, you also get free customer care support to cater for all payment and account issues. Local payments below ₦2,500 are changed with a 2% fee. While international Payments are charged a 4% fee.
5) Interswitch WebPay
Webpay integrates directly into your website and enables funds to be paid into your account. Interswitch Webpay is one of the largest Online Payment Platforms In Nigeria.
Among many other Online Payment Platforms In Nigeria, what distinguishes Interswitch WebPay is how it facilitate payments across different card. These cards include:
MasterCard
Payoneer Card
Verve
Visa
Diners
JCB
American Express
Discover
This gives your customers a wide range of card payment options. Interswitch designed with a user-friendly interface that is easy to navigate for both buyer and sellers.
Charges
Setting up your payments system with Interswitch WebPay cost around ₦150,000 to complete. Fee charged on each transaction is 1.5%, on purchases below ₦2,000.
6) Rave by Flutterwave
Rave is a reputable payment gateway designed by Flutterwave to make payments easy and stress-free for merchants.
Although you might not need to contact them for most of, merchants have reported that Rave has a rather slow customer support system. With Flutter Rave, you can receive funds in 150 currencies. Among the popular Online Payment Platforms In Nigeria, Rave also accepts options like MPESA.
They support both local and global transactions securely and hassle free. With Rave, you can also carry out cross-currency conversions.
Rave offers one of the fastest integration in the industry. With their system, you will be ready to receive payment in a few minutes. The reason why people prefer Rave is because there is a lesser chance of a payment bouncing.
Charges
Setting up your payments system with rave is completely cost-free. The fee charged on each local transaction is 1.4%, and 3.8% on international transactions.
7) PayU
This service is refined to offer efficient local payment processing. With the perfect synthesis of the right technology and finance protocols, the payment gateway solution, PayU was born.
PayU is one of the leading Online Payment Platforms In Nigeria. They are dedicated to providing fast and reliable payment services for merchants.
PayU accepts all credit cards this will allow you to expand your reach, allowing you to accept both national and international payments. You can also customise a payment page with a user-friendly look and feel.
With the aided security of PCI, DSS, SSL and 3D, payments made on this platform are very secure. Fraud protection is also an handy optional service offered by PayU.
Charges
Setting up your payments system with rave is completely cost-free. Details of charges on both local and international transactions are not specified at the moment.
8) 2Checkout
From small business owners small to large corporations carrying out millions in transactions, 2Checkout is one tool that can work seamlessly in managing your payment system.
They have earned a spot as one of the leading Online payment platform in Nigeria through shear hard work and dedication to their customers. Accepting payment with 2Checkout can be setup in no time, it is also easy and free to get started.
2checkout accepts all major currencies payable through American Express, Visa, MasterCard, JCB, Neteller, PO, Skrill, Paypal, Bank Transfer, and Interswitch Verve
Charges
Setting up your 2Checkout payment portal is free. Commission per transaction on 2Checkout is 3.9 % + $0.45 USD.
9) Cash Envoy
For the past 15 years, Cash Envoy has continued to offer world class payment gateway services to merchants all over the country. For many Nigerian business owners, Cash Envoy has proven to be an handy choice for managing their online payment endeavours.
Their strong, secured and timely service provision payment solution has made them stand out among their competitors.
As one of the Online Payment Platforms In Nigeria Cash Envoy is also know for its air-tight security system. It is designed with state of the arts data encryption protocols that prevents fraudsters from hijacking your details.
Charges
With Cash Envoy, payments and fees for actions like integration, withdrawal, maintenance and even set up are not required. You can easily set up their gateway on your website or mobile app with ease.
10) FirstPay Link
Last but not least on our list of Online Payment Platforms In Nigeria is FirstPay Link. This is a payment system facilitated by First Bank Nigeria. First bank is know for its efficient banking prowess as it has served many Nigerians over the years.
With FirstPay link, they are able to venture into the e-commerce world by helping merchants make secure transactions with customers.
This multi-platform internet payment system offers services up to par with industry standards and more. With FirstPay link, merchants can accept payments over the Internet using InterSwitch, eTranzact, Visa, and MasterCard cards.
Charges
Setting up your FirstPay link payment portal cost ₦50,000. Local payments below ₦2,000 are changed with a 1.5% fee.
Conclusion – Online Payment Platforms In Nigeria
This concludes our list of Online Payment Platforms In Nigeria. Payment gateways play a major role in the growth of businesses, online and offline alike. Choosing the right one that suits your preference is very important, this list offers a plethora or reliable choices.