NO, You can't remove a card that Lyft uses as a primary or default payment method. You should add another payment method as your default or direct option to remove your card information. After that, you'll be able to remove the card data you desire.
You'll see a sizeable red-colored delete card button after you've added the payment method and set it as the default. Remove the card that you want to remove. Follow these steps to make your job easier, starting with changing your payment method and ending with erasing your card from the Lyft app.
How To Delete The Payment Method On Lyft?
Lyft will not allow you to remove a credit card that you've set as your default payment option. you'll need to add a new credit card or choose another payment method, set it as the default, and then delete the previous one.
To remove the payment method on Lyft, follow the steps below:
Launch the Lyft app.

To use the Lyft app, simply click on the symbol. On the Lyft symbol, "Lyft" will be displayed in pink.

To continue, tap the three-line menu in the upper right corner.

You must select the "payment" options from the right-hand menu, which has numerous possibilities. There will be only one card icon showing; tap it.

Under "Payment methods," tap the card you want to delete or edit.

On the new page, you'll see all of your card details. Tap the "delete" button to remove your card from the Lyft app.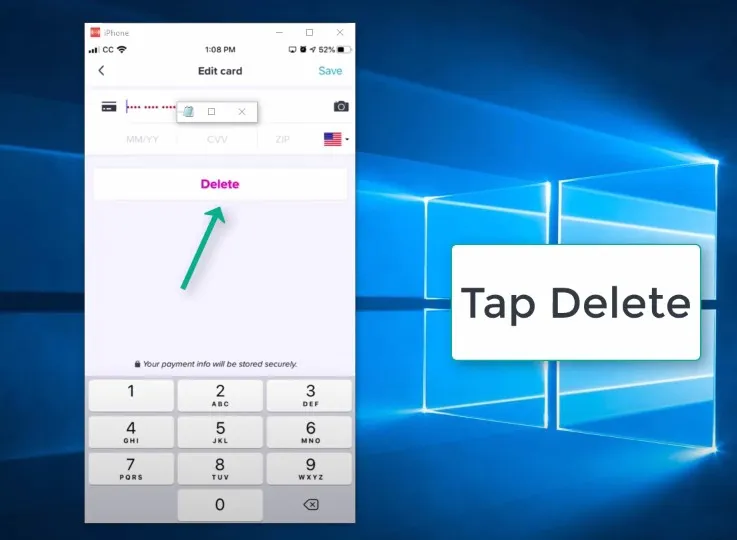 The option to "Delete card" will display; tap the icon to remove your card from the Lyft App.

After deleting the previous one, you can either add a credit card or retain it as is. When you erase a card, it also deletes all of the data linked with it.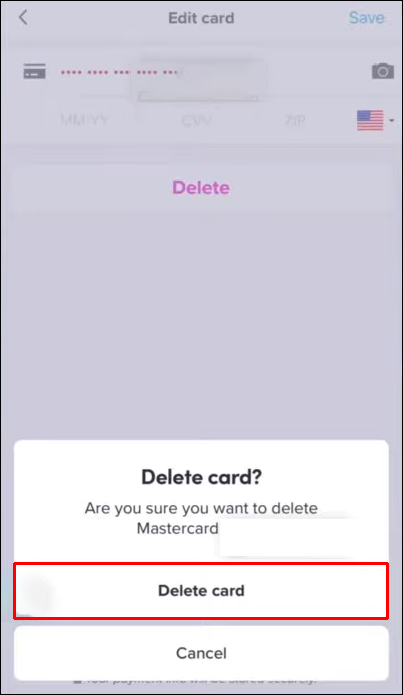 How to change your card information on Lyft? [Watch Video]
In the situating where changing is your goal rather than deleting your card details, we will be exploring the steps you need to follow.
Get to the payment method, go to the menu, and select:
If you're using iOS, it appears as three dots at the top of the screen. In the case of Android devices, it seems like three horizontal lines in the upper left-hand corner of the screen.
Select "Payment" from the drop-down menu:
This tab can be found in the main menu.
Select "Add Credit Card" from the drop-down menu:
American Express, MasterCard, Discover Visa, and other major credit cards are accepted by Lyft.
Enter the following information about your credit card:
You enter your first and last names, then your credit card number, expiration date, CVV, and other information into the appropriate fields.
Keep a record of your credit card information:
After entering all of the necessary information, click the save button. Your credit card information will be saved automatically for future use.
What Are The Most Popular Lyft Payment Options?
When it comes to paying for their services, Lyft does not accept cash as a payment method. The firm takes the following payment options:
Cards Accepted:
You can pay for your services with any following credit cards: Mastercard, Visa, Discover, American Express, debit cards, prepaid cards, and any Bank cards linked to a bank account.
PayPal:
You can use a PayPal account for transactions like Lyft services, regardless of whether you have an Apple or Android phone.
Apple Pay
You have the option of setting up an Apple Pay account and linking it to Lyft. Using an iPhone or another Apple device, create an Apple pay account.
Google Pay
You can also link your Lyft account to your Google account pay. Using an Android device, you may easily create a Google Pay account.
How to Delete a Credit Card from A Lyft Business Account
In the Lyft app, tap the three bars in the upper left corner.

Scroll to the bottom of the page and select the payment option.

Ensure that your payment method isn't the same for your personal and professional profiles. If that's the case, go to the Payment Defaults section and change your default payment method.

Select the credit card you'd like to delete and press the Delete button. Only if there are multiple payment methods can you remove one.
Important Information Regarding Payment On Lyft
If a charge fails for any reason, the app will prompt you to change your payment method before arranging the next ride. If you change your payment method, the rejected charge will be applied to your new account or card.

If your card on file is about to expire or has already expired, you'll receive a notification in the app to change your payment method. It's critical to keep a current card on file with the app. You won't be able to call Lyft trips otherwise.

Regardless of whether you use Google Pay, Apple Pay, or other similar services, you must always have a valid credit card on hand. This implies that you can only use Lyft if you have a working credit card.
What Is Lyft and How Does It Work?
Lyft is a ridesharing service that offers a less formal alternative to Uber. The firm represents an on-demand transportation company that provides ride-booking, payment processing, and car transportation via the internet.
Lyft offers premium automobiles in its fleet for consumers to use, but if you're searching for a rideshare with low prices, you should go elsewhere. Lyft is 5 to 7 cents cheaper than Uber on average. After Uber, Lyft is the second-largest ridesharing company in the United States, with a 30% market share.
Why isn't LYFT able to use my credit card?
Ridesharing services do not accept prepaid cards since they provide credits to new riders. Online gift cards for Uber or Lyft can be purchased and applied to your account. Prepaid cards can also be used to set up Apple Pay, which Uber and Lyft accept.
Is it possible to pay for a Lyft using cash?
You can pay for your Lyft ride with your Lyft account, debit/credit card, or a Lyft gift card, but not cash.
Is it possible to use LYFT without a credit card?
No. Uber and Lyft, for example, only accept payments through their mobile applications and websites, and they presently only accept credit and debit cards.
Is it possible to delete your Lyft account?
Visit the data privacy page to erase your Lyft account and data. Both your rider and driver accounts will be deleted if you request to delete your Lyft account. There is no method to request merely a portion of your account or data to be deleted.
Which is less expensive, Lyft or Uber?
Uber's starting price. Because Lyft and Uber are in direct competition, there are no clear winners regarding pricing. Lyft would go out of business if it were considerably cheaper than Uber and vice versa. Both have introductory rideshare rates of $1, to begin with, $2 for each mile, and $0.25 per minute.
Conclusion
Taking your card out of the Lyft app or canceling your Lyft account does not imply your information will be removed entirely from the company's database. The Lyft app accepts a variety of payment methods.
You can't erase a payment method that you have in the Lyft app right now. You can, however, delete the old card after setting a new one as the default payment.
Lyft, as one of the most popular ridesharing services, offers a variety of payment options, so you may pick the one that suits you best. Learning how to erase a credit card in Lift allows you to eliminate the ones you don't use anymore and avoid future complications.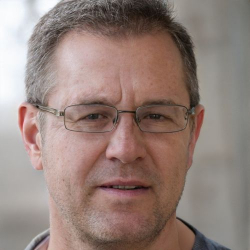 Latest posts by Fred Wolf
(see all)