In this Step By Step Guide To Make Money On BIGO Live TV, I'll explain everything you need to know to start meeting your Bigo Live TV targets, which guarantees your salary at month-end.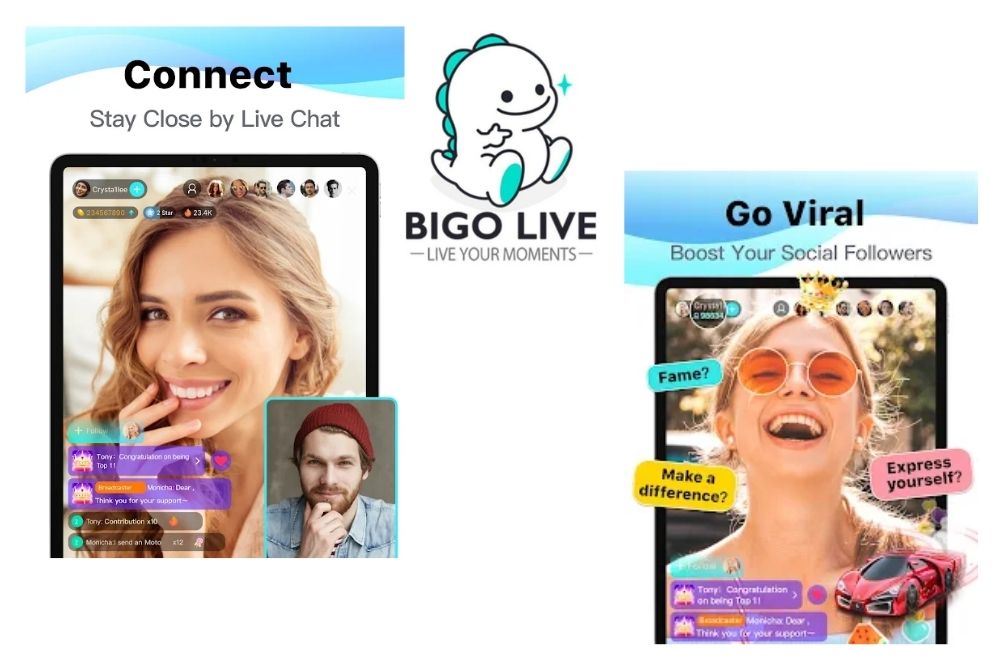 Even though you are a new or an old host, this post will provide you with some useful resources and guide to becoming a superstar host on the live broadcasting app that enables anyone to earn from $65-$3000 per month from their comfort.
About BIGO Live
BIGO LIVE is a live video streaming social network. From a single person to an internet celebrity, anyone can easily become a broadcaster and broadcast their talents to the world through BIGO LIVE.
You can broadcast your activities of daily life or fun moments around you, such as eating delicious food, playing games, watching movies, traveling, and so on. You can also chat with many other users online at the same time.
BIGO LIVE offers broadcasters various ways to make money: virtual gifts, top fans system, follower club, etc. Unlike traditional live streaming platforms that only reward Internet celebrities with large fan bases, BIGO LIVE allows even new broadcasters to make money easily and quickly by collecting virtual gifts from viewers from day one.
Today, it is one of the simplest yet most engaging live broadcasting apps, with more than 100m+ downloads on the Google play store worldwide and over 50m+ downloads on the Apple App Store.
You can connect with the viewers in real-time, and they can subscribe to your profile and follow you. You can also earn money from this free LIVE broadcast app by making beans. Beans are the virtual currency of this live stream app that you can buy gifts for your favorite broadcaster or send to them.
As a new host, it can be not easy to navigate your way around the app, talkless of making money.
Currently, one virtual diamond gift from your fan is worth one bean, and every month, Bigo would task you with a certain amount of beans that you need to accumulate to get paid your salary for that month.
If your beans targets are not met, you'll not be paid by Bigo. Also, Bigo Live TV measures performances with hours as every host must broadcast on the broadcasting app for a minimum of 30 hours per month to qualify for a salary.
It is advisable to cross that 30 hours gap before the end of the month to avoid FOMO of salary that month.
How To Make Money On Bigo Live TV [Watch Video]
Making money on Bigo is quite easy because of the wide range of available options. But it can be a bit harder if you want to make money without going live.
You can make money on Bigo Live by going live or without going live, and I'm going to explain how that works for you.
Make Money On Bigo By Going Live
As a host or broadcaster, you will make more of your money on Bigo Live app by going live to broadcast your favorite activities and moments on the app. When you go live and promote, your followers/fans would gift you virtual gifts in the form of diamonds which would reflect on your live data as beans.
The following are more ways to make money on Bigo by going Live on the app every time.
Single Live Broadcast: Here you need to go live in a solo mode and broadcast any activity to fans, reply to fans' comments, allow them to spin a wheel, etc. If they find your activities interesting, they will gift your virtual money from 1 diamond to as high as 40000 diamonds.

Multi Video Live: In this broadcast type, you can go live with your friends and cohosts. You can be up to 2 to 12 hosts in a multi-live.

You can start gifting yourselves, inviting your gifters to gift you as well as attracting new gifters to your broadcast.

Multi Audio Live: This is a very interesting one. You can invite your friends up to 12 to share interesting stuff on audio life and earn diamonds when you get gifted

Share broadcaster's profits: As a host of multi video lives or multi-audio live panels, you can reserve any percentage of your choice from your cohosts and earn more when they are gifted on your pannel.
Make Money On Bigo Live Without Going Live
Your chances of making money on Bigo live without going live is very slim; however, not impossible as there are two most important ways you can make money on Bigo without going Live, and here are some of them.
Becoming an Agent: Bigo only recruits hosts through agencies. And these agencies are managed by individual agents who get paid by Bigo to interview hosts and send them for approval to Bigo TV.
As an agent, you will earn commissions from all your hosts and Bigo still gets to pay your different incentives when your hosts meet their targets or even higher targets

Gambling: There are different ways you can gamble on Bigo. You can gamble by gifting the gambling gift to hosts. For example, the bell gift is once given costs 5 diamonds per 1 bell and you have the chance to earn up to 10x diamonds in return.
So, if you are lucky to get 5x the diamonds, that would be 5×5=25 diamonds earned. You can exchange these diamonds for beans with other hosts to meet your target

Gaming: Bigo has some games that you can place a bet on and earn almost double your diamonds back. For example, bet with 1 treasure and earn back 2 treasures (1 treasure is equal to 100 diamonds on Bigo)
How Much Can You Make On BIGO?
The amount of money you can make on BIGO depends on how much time you put into your broadcasting.
If you only broadcast once a week for an hour and get 50 viewers, you can expect to make about $1.50 per hour. If you post every day for three hours and get 500 viewers, you can expect to earn about $30 per hour. It all depends on your unique situation and the number of gifters you are getting per broadcasting session.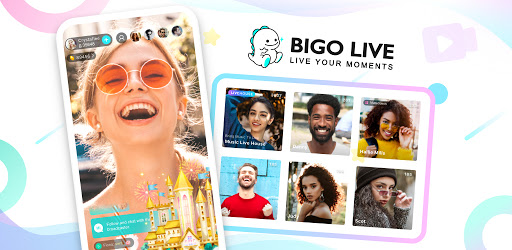 Some hosts can earn up to 5000 beans (worth $65) in a single broadcast within a few minutes. That is when you have built relationships and networking with big bag gifters who can throw a family shield without a second thought.
You will be paid according to the number of gifts you receive from your viewers. When a fan gives an advantage to the host, you can get a certain amount of Beans (the virtual currency of BIGO LIVE) as income.
The more expensive the gift is, the more Beans you'll get. You can convert these Beans into cash later in the Wallet section of your homepage.
How Much Is A Bean Worth On BIGO?
1 Bigo bean is worth 1 Bigo diamond, and 1 Bigo diamond is worth $0.021. This makes sense when recharging your Bigo wallet with a credit card. The value can be different from other payment gateways.
For example, when you pay using your Google wallet (Google Pay profile), the value of diamonds might be higher or lower. Likewise, when you pay using your Apple ID.
Either way, the worth of 1 Bigo bean in the dollar is $0.021 per bean. So the higher the number of beans you make, the higher your salary as the platform has no fixed salary.
How To Withdraw Money From Bigo Live
Back then, the only way to withdraw your Bigo earnings was via your agent. Big calculates all the hosts under that agency and sends the money to the agent in position; then, the agent would distribute the salary in local currency to the respective hosts according to their beans target.
This became an issue in different countries where government agencies began to monitor the agents' accounts for such a huge amount of money going into their accounts.
Some agents receive from $50,000 to $100,000 and above to pay their hosts. So Big had to find a way to solve this, and today, many countries can Withdraw their big earnings using Payoneer. A virtual bank gives you an account to receive money in dollars, pounds, Euros, etc.
To withdraw your money using Payoneer, follow these steps.
1. First, you need to open your Bigo Live app and click on the profile icon in the bottom right corner.
2. Now, you will see a new page open; from there, you need to click on "Wallet."
3. From your wallet, click on Beans
4. After clicking on beans, you will see your total beans balance in the app now; you need to click on "exchange rewards."
4. After this, a new page will open where you will need to link your Payoneer account to start receiving payments
5. Once done, click on the cashout button, and your request will be processed by Bigo Live team (at least 24 hours).
6. After that, your withdrawal request will be approved by Bigo Live team, and they will send money to your requested account within seven days (usually, it takes 2-3 days only).
Final Words
As you can see, making money on BIGO is not that technical or obscure. You have to know the formula if you want to make big bucks. The more live broadcasts you host each day, and the longer you keep them online, the higher you will climb on the leaderboard.
Some people make a lot of money from just hosting one broadcast per day for 20 minutes, but it is generally better to be proactive than reactive whenever possible.
So you see that it's possible to earn even more than a thousand dollars per month just by streaming with your phone. My first experience with the platform only earned me 5000 beans because I wasn't serious. If you are serious, you can break a good record on the app as there are more than a million gifters on the app ready to gift creative hosts.