Gaining a good amount of independence is a daydream for most youths. The question is, is it possible to move out of your house by 17? In this article, I will be taking you through a guide on how to be self-dependent enough to move out of your parents'/guardians home at that age.
Tips for Moving out At 17
You really shouldn't make a hasty choice; thoroughly evaluate the situation. Are you ready to live on your own? Are you able to maintain yourself financially? Is it true that you're relocating for the correct reasons?

Make a realistic budget, and don't forget to include 'hidden' costs like the security deposit or bond, utility connection fees, and home and belongings insurance.

Avoid misunderstandings, antagonism, and disputes by communicating freely and politely with your flatmates and parents about your issues. Make sure you're willing to listen to their side of the story as well — getting along is a two-way street.|

Remain in communication – discuss with your parents the possibility of regular home visits: For instance, every week eating supper together on Sunday night

Determine what is and is not appropriate behavior – if your parents dislike your flatmate, find out why. The offense is generally caused by behavior rather than by a person. Request that your flatmate(s) be on their best behavior when your parents visit and do the same for them.

If things are getting too challenging, don't be afraid to approach your parents for the assistance you can.
Keynote:
First, let's define emancipation. Young persons between the ages of 16 and 18 are considered emancipated when they may dispose of their person and property as if they were of the age of majority.
What Do You Need To Move Out Of Your Parent's House?
1. Self-sufficiency financial:
In general, to be emancipated, children must demonstrate that they are self-sufficient. As a result, minors' emancipation is frequently linked to a child with child celebrities who want to keep their wealth from greedy family members.
2. Age of majority:
More or less, every state has its law governing the age at which a child can be emancipated. The legal age is 16 throughout most states, but it can be as young as 14.
3. Level of maturation:
For a minor's emancipation to be legal, a court must generally determine that the child has sufficient adult-like maturity to be independent.
4 Automatic Emancipation
Emancipation is a process that occurs without any effort on the part of the individual. Emancipation of a minor is automatic in several places when the youngster marries legally or joins the military.
5 Notice to parents/guardians
Parents and guardians should be aware of the following information. First, the legal guardians must be given a chance to reply to the emancipation request and maybe oppose it.
What Are Some Advantages of Moving Out Of Your Parent's House?
Receive government support
You can own your own home
Permission to receive medical treatment without parental approval
Keep the money you've earned
You will also be able to exercise a variety of rights.
How do you know when you are ready to move out?
Whether you've done the arithmetic and determined that you have enough money to cover all of the costs involved, you're prepared to move out.
Verify to see if you'll be able to cover your living expenditures, especially rent, in the future. Moving out isn't only about saving money. Many of us opt to move out because we need our own space or have been offered a job in a different place.
However, money is a significant factor, and if you can't afford it, you won't be able to travel anyplace.
Why Do Teenagers Want to Get Away from Their Parents?
It's crucial to figure out why you want to move out if you can't afford it before deciding what to do. After all, it will have a significant influence on your project's timeframe.
Some common reasons include:
Desire to be self-sufficient
A desire to be closer to your location of employment or study
Deciding to live with your partner
Squabbles with your parents
Your parents have asked you to leave.
Aside from the reasons listed above, there are many others. For example, whether you've determined that you'll need to move from your parents' house as soon as possible mainly to get your place, you may be better able to adapt to your moving out schedule.
Keynote:
If you're looking for a way out of a hazardous house but don't have any money, it's an entirely new ballgame. This might be due to a danger of bodily or mental harm to you or someone you live with. So again, accelerating this procedure is critical.
The long-term financial concerns can be worked out later in this scenario. Here, obtaining just enough money to get away is your first objective. If this describes you and you need to relocate but can't afford to, I'll provide helpful advice.
Discovering a nearby emergency aid or temporary housing may also assist, dependent on the severity of your circumstance. Again, this seems to be an excellent place to begin.
How much money should I have saved for moving out?
This process requires you to calculate how much money you'll need once you've determined how long you'd prefer to wait before moving out.
You should save three-four months' worth of rent, bills, and living costs at the absolute least before moving out. Therefore, the amount of money you should have is dependent on how you plan to live your life at the bare minimum when you move out
Having a goal like this is critical to your success because it provides you with a specific target to aim for. The actual amount you'll need to be able to afford to move out, though, will be determined by several factors. This implies you'll have to perform some study to decide on your objective rental amount.
How Much Money Should You Have for Living Expenses when You First Move Out?
Usually, people underestimate this, especially if they've never lived away from home before and haven't had the thrill of a food bill.
Take into account these expenses by seeking advice from friends who already live where you want to relocate to obtain a realistic understanding of the kind of costs you'll face in your day-to-day life as a starting point for your budget.
Numerous apartments demand you to pay multiple months' rent in advance, with some even adding the first and final months on top of that. Nobody ever anticipates or enjoys a financial shock, yet it does happen. Everyone should have a rainy day fund as a result of this.
How Do I Prepare My Budget to Move Out?
If you plan to move out by the age of 17, taking control of your finance is one sure way to prove just how capable you are. Budgeting saves you the stress of a lot of finance-related future hurdles.
The main reason you're doing this is to ensure that you have some money set aside each month. Although if you can't afford the rent out right now, you ought to be able to do so in the coming months.
Setting a budget gives you the added benefit of assisting you in determining whether you'll be able to pay to live after you move out, depending on your existing financial status.
How Do I Manage My Money when I Move Out?
Tracking your expenditures will be crucial to attaining your financial plan now that you've created one.
A good option is to use an app that monitors your expenditure to automate the process. There are a plethora of fantastic productivity tools that may assist you with this. Among them are:
Spendee.
Pocket Expense (Sync with a credit card).
Credit Expensify.
Household Account Book.
Budget Calculator
Feel free to download the apps listed above from either the Apple store or Google play store.
Also, you can carry this out using the printable budget we described earlier. In addition, one of the categories allows you to evaluate your intended budget for each category to your current expenditure. This is the only way to know where every dollar goes so you can be sure it's being spent wisely and not on products that aren't as important as others.
Is 17 a Good Age to Get a Job?
While it is theoretically possible to survive without a job, it is time to get one if you don't currently have one. And besides, whenever you plan to move out but can't afford to, you won't be able to do so if you don't even have any money coming in.
It will be crucial while looking for a property to rent, mainly if your name is on the lease. In addition, most landlords will want evidence of income, so if you can demonstrate that you've kept a job with a stable income for at least a few months.
This will allow you to be far more likely to be picked for the apartment you've been eyeing. If you already have a job but still can't afford to move out, you'll need to figure out how to make more money.
How Do I Move out With No Money?
You will find it hard to relocate without money unless someone is paying for you. Unfortunately, you won't be able to pay the cost of relocation or your living expenses, and most landlords need evidence of income before renting to you.
This is why, before moving out, you should get your funds to meet both your original moving expenditures and your ongoing housing expenses.
You'll be able to save enough money to move out in no time if you follow the procedures outlined in this article, which include accumulating enough money, budgeting well, and having evidence of income.
Can You Move out With $5000?
The total sum of funds you'll need to move out will be determined by your living expenditures and where you choose to reside, but $5,000 should be plenty.
However, it's critical to cover both initial and recurring expenditures, especially if you won't have a consistent income right immediately.
As a rule of thumb, you should have at least three months' worth of living expenses in your emergency fund, including rent, utilities, food, and other necessities.
It would help if you also accounted for your security deposit, the first month's rent, and any other items you'll need to purchase to move into your new apartment.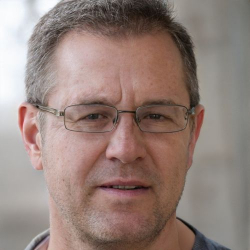 Latest posts by Fred Wolf
(see all)