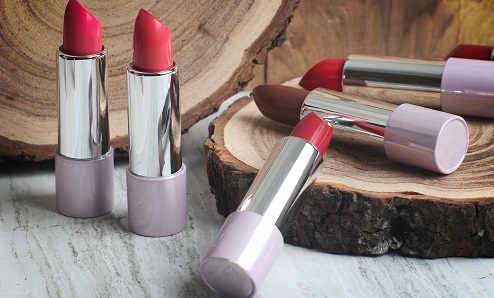 Are you thinking of starting a lipstick business? If yes, then this guide is for you! In this step-by-step guide, we learn how to start a lipstick business anywhere in the world. Lipstick businesses are booming worldwide, and they are expected to continue doing so. The popularity of lipstick has continued as it is a cosmetic piece that makes the most statement when worn.
To start a lipstick business anywhere in the world, these are the steps you must take into consideration and follow to the latter:
Understand the market
Secure a business name
Create a business plan
Legalize the business
Determine your business's location
Get credible suppliers
Hire competent hands
Engage in marketing
Scale Up
Starting a lipstick business is a great way to make money. Lipstick is a universal cosmetic so that you can sell it anywhere. And there are a lot of ways to increase your profit potential, with things like custom lipsticks and wholesale production. In this article, I will be laying out how to start a lipstick business anywhere in the world.
It promises to be an exciting ride, and you would be thrilled as you ride along with me.
How to Start a Lipstick Business

This is a real opportunity to make some cool cash. The lipstick business model is a stress-free cash-pumping business model one can adopt, and I will be showing you (in not so many words) how to start a lipstick business.
Understand the Market
The first and most crucial step to consider on how to start a lipstick business is an in-depth understanding of the market your business would be niched in. In her post Why Entrepreneurs Must Understand Their Market Before Entering It, Caitlin Stewart identified that understanding a market before starting your business is essential to developing a robust business model and concept.
She highlighted that understanding the market is essential to identifying the market entry point and developing an entry strategy. You must understand who you are selling the products to, how they buy the products you want to sell, and how to reach them.
Also, understanding the market entails knowing the potential cost of starting a business, as in this case, a lipstick business. It also involves being aware of your competitors and their operations and how you can disrupt the market to get a fair share of patronage. Take your time to know what you are getting into before you dash into starting a lipstick business.
Secure a Business Name
Your business name is your business's identity. Interestingly, it can either grow your business or limit its growth. The general rule is to go for something memorable in choosing a business name. Go for something that spikes emotions in people's hearts to add to that. Your business name should be brandable, and something customers would love to say out loud.
A business name should not:
Be hard to spell
Limiting in scope (I need to explain this)
Have a vague meaning
Be boring
When I said a business name should not be limited in scope, I meant you must choose a business name that would make it easy for you to scale your business. For instance, if your business name says "Perfectionist Lip Glosses," and it has grown so much that you want to delve into other areas of fashion, that name can pose a limitation, except you use a different name entirely.
Richard Harroch presents a more vivid example in his Forbes post on 12 Tips For Naming Your Startup Business. He revealed that Jeff Bezos started with "OnlineBooks" as the name for Amazon today. Imagine if he stuck with the previous name. Scaling would be a severe challenge, seeing how massive the business is today.
Do not fall for the trap of adding a city to your business name. You can face the temptation to create something like "Lipsticks of California" while the name sounds catchy and easy to memorize, someone from Texas who feels patriotic may not want to buy from you when your business grows. Aside from that reason, when you want to scale to a global level, that business name has potentially placed a cap on your scalability.
Conduct a thorough internet search to get a business name. Also, check with the Secretary of State, so you do not choose a business name that is already registered. You can also do a trademark search for the name at USPTO.gov to be sure you can own the business name and not face any legal claims on its usage.
Create a Business Plan
The next step on how to start a lipstick business, which is very important, is to create a business plan. When we tell entrepreneurs to always have a business plan before venturing into any business, we are simply asking them to be intentional about the growth, sustainability, and profitability of their business.
You would probably do well in business without a business plan. Still, whatsoever progress you may be enjoying would not last when there is no definite goal, strategy, or business framework in a written document.
Having a business plan helps you focus on what moves the needle in your business. What I mean is those things that help your business grow. It also helps you focus on both the short-term and long-term objectives of your business which are vital for business growth.
Ensure you have your business plan crafted by a professional, and as you take actionable steps in line with the plan's stipulations, who knows, you could be the next M.A.C. or L'OREAL.
Legalize the Business
There are legalities involved in setting up a business. To start a lipstick business, you must gain a concise understanding of the legalities that surround this business model and follow them up to the latter.
The legalities surrounding a business begin from deciding the business's name. Choosing a business name already registered or trademarked can set you up for serious legal actions. You could be accused of stealing or infringing someone's intellectual property.
Another aspect of business legality is deciding the business structure. Would your business be a partnership, sole proprietorship, limited liability company, co-operative, non-profit, or corporation-based business? There are different administration of taxes and other regulations unique to each business structure.
You also need to get a business license which serves as permission to conduct business practices in a particular location. Different cities have regulations binding business operations, but all have a common licensing structure that suggests a business must be registered with the relevant authorities before commencing business operations in the area.
Tax is another aspect of the legalities surrounding starting a business. To not be in the government's bad books, you must take tax issues and payments seriously. Get a federal tax I.D. number for your business and promptly ensure your tax payment as a business owner.
The operation of any business, regardless of the model, must be occasioned by permission from the federal or state body governing the operation of such a business. For your lipstick business, the federal agency that regulates and governs business operations in your industry is the F.D.A. Although cosmetics are not FDA-approved, they are regulated by the F.D.A., and your business operations must be in synchrony with its regulations.
Lastly, on the legal side of running a business is business banking. The undoing of many business owners and entrepreneurs is letting their personal assets mix with the funds generated by their companies. Having a bank account for your business that is separate from your personal account will make it easy to manage your business, perform tax preparation, and even sell your business if you need to.
Determine Your Business's Location
As funny as this may sound, a good business location plays a massive role in attracting and retaining the best employees. The location of your business should be accessible to people who would want to patronize you or work for you. Choosing strategic locations in a city to set up your business will offer you free promotion and advertisement.
Get Credible Suppliers
Except you want to create your lipstick formula, a vital step on how to start a lipstick business is to get credible suppliers. Customers want high-quality, unique, and cost-effective products. They want to get value for their money and not buy something they would grow to hate. Hence, if you want to retain patronage, make sure you buy lipsticks from good suppliers.
Before you partner with a supplier, conduct a background check and quality assurance on their products. Since you have understood the market, as I explained in the first step on how to start a lipstick business, you know what customers want. If a supplier is not providing what your customers want, you discard them.
Hire Competent Hands
Whether you want to run your business following the absentee owner business model or adopt a hands-on approach, you need human resources. You would need people who share the same vision and would be committed to working for you and with you in its actualization.
Engage in Marketing
Marketing is the bedrock for the growth of every business today. Various forms of marketing exist. However, the best form of marketing is digital marketing. You can achieve tremendous growth with digital marketing compared to traditional marketing styles.
A simple website with proper Search Engine Optimization (SEO) can get your business in the face of millions of internet users. Social media marketing on Facebook, Instagram, TikTok, etc., is a viable tool today to attract customers without meeting them one-on-one.
I will recommend hiring a professional digital marketing agency to help you market your company's products and services. In your little way, you can create social media profiles on Facebook, Twitter, Instagram, and LinkedIn to grow a fanbase where you can easily share updates about your lipstick business.
Scale Up
The concluding step on how to start a lipstick business is to scale up. Once you have everything in place and your business is up and running, there are a couple of tweaks to ensure your business grows and becomes a profitable venture.
for a lipstick business, you should try to adopt the following into your business operations:
Branding
Get a branded means to package and sell your products. Customized bags, boxes, notes with which your lipsticks are given to customers would go a long way in retaining and attracting more customers.
Shipping and Delivery
Ecommerce is a major evolution in the business world. Today, many thriving businesses use eCommerce to sell their product and reach a larger audience. It would help if you considered having a shipping and delivery structure for your lipstick business.
FAQs
How Much Does it Cost to Start a Lipstick Company?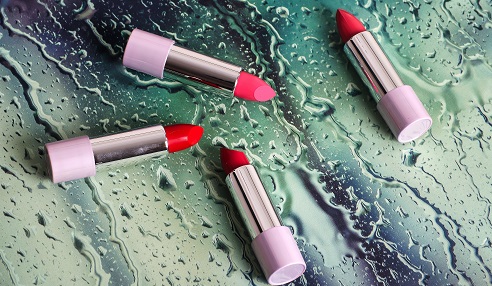 The cost of starting a lipstick company is around $4,500 and $8,000. This will cover the business permits, licenses, and approvals you need to commence business operations. Also, it includes the cost of having your website, hiring staff, and securing the first batch of lipsticks to sell.
Is Cosmetic Business Profitable?
Yes. The cosmetic business model is a truly profitable business. You have a ready market of women of all ages and even men who love and use cosmetics. When you bring something unique to the table, you will enjoy patronage and a high profit.
What is the most profitable cosmetic product?
According to Statista.com, the most profitable cosmetic product in the United States is eye cosmetics. It raked in a revenue of over 1.9 billion dollars. The 2nd most profitable cosmetic product in the United States is facial cosmetics, where lipsticks fall.
How to sell lipsticks?
You can easily sell lipsticks by creating an online store and marketing it. With your store in place and a structure for shipping and delivery, you can sell lipsticks to anyone, anywhere.
Editor's Recommendation
Businesses are subject to risk. Your lipstick business is not exempted from the risks and threats every business is susceptible to. On this note, it is important to have a business insurance policy in place when starting your lipstick business.
Business insurance companies provide insurance covers to businesses regardless of their size, location, and industry.
Conclusion
This article provides an excellent example of the many feasible ways a budding business can startup. As with all businesses, you must do your research before jumping into something. This piece gives a good overview of how to start a lipstick business, but there is more to learn about setting up your own lipstick business. Utilize the Internet, ask questions, and communicate with those who have already done it!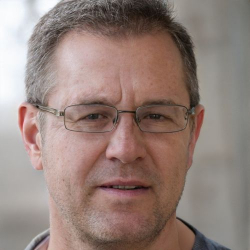 Latest posts by Fred Wolf
(see all)