Business brokers have become key players in today's business; they act as mediators to assist buyers and sellers of businesses. This article aims to answer the question, how much do business brokers make.
How Much Do Business Brokers Make
Business brokers in the United States with over four years of experience can earn up to $80,000 – $120,000 annually. Those new to the industry will have an income level of around $40,000 – $70,000 annually. The experienced business brokers with more than ten years of experience are the highest earners with an annual income of about $130,000 – $200,000.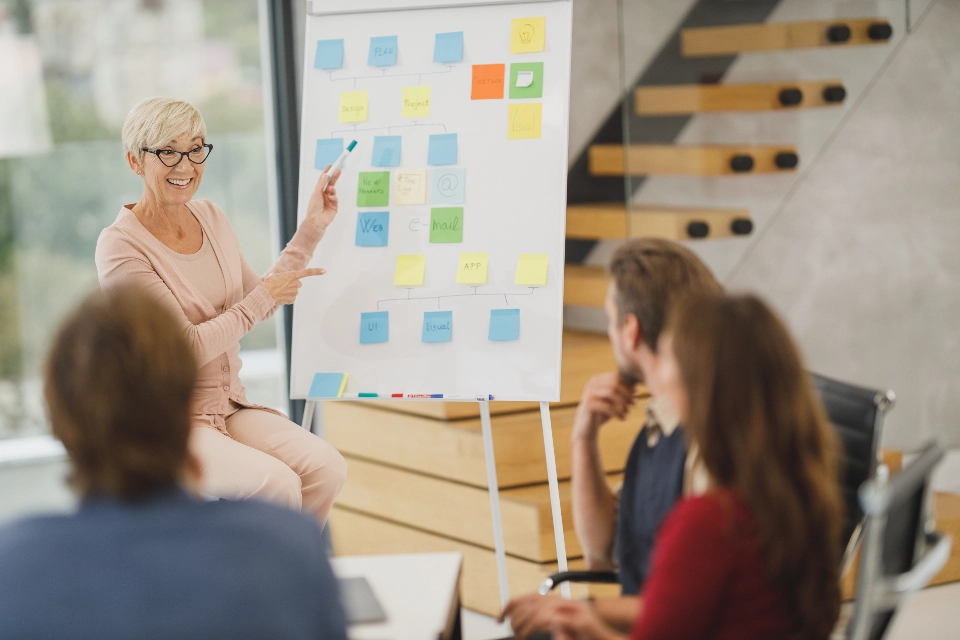 Is Being A Business Broker Worth It?
Business Brokers in the United States are among the most handsomely paid workers. An average business broker can make up $64 per hour and about $128,000 annually. Generally, brokers charge a commission of 5 – 10 percent on every transaction they carry out.
The commission percentage brokers charge depends on several factors which are peculiar and unique to them. Every broker or brokerage firm has a defined metric for charging their commission percentage; hence there is no stipulated figure for commissions on brokerage services.
If you consider becoming a business broker, it will interest you to note that they enjoy many opportunities. Whether you want to become a business broker because you are passionate about the art and doing business, how many business brokers make is something you would be interested in, and this article covers every aspect and detail necessary to give you an informed lookout. What is business brokerage about?
As I stated earlier, business brokers charge a commission of 5 – 10 percent of the entire cost of a business deal. The percentage range is a function of the individual or company broker, and it varies from broker to broker. Some brokers in the United States charge as much as 8 – 12 percent commissions.
Factors such as the business type, and size, primarily affect how brokers charge their percentage commission. When a business broker expects a meager selling price, they will likely set higher percentages. You can, however, negotiate brokerage commissions and fees when they seem too high for you.
Who Is a Business Broker?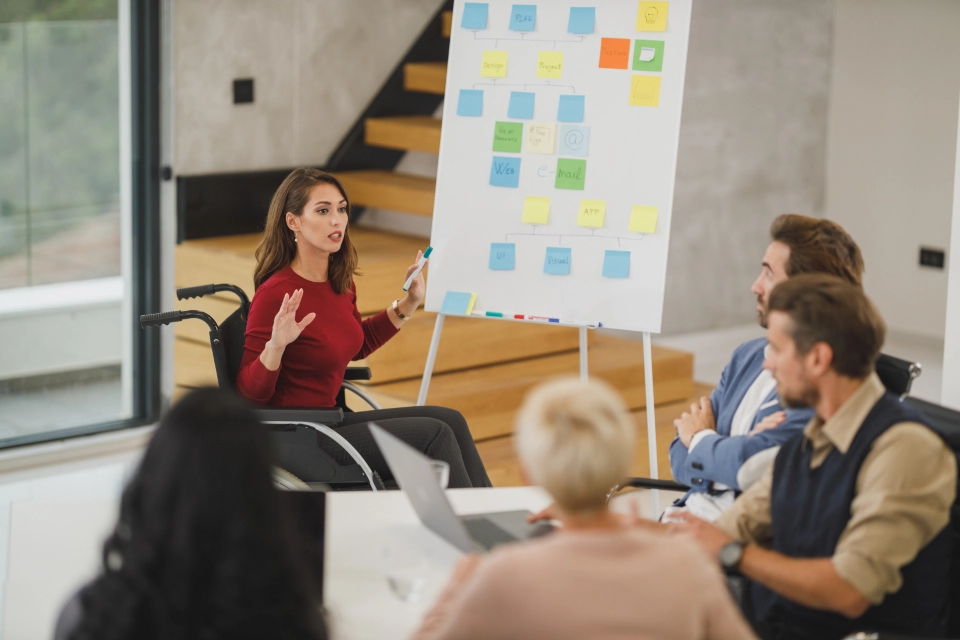 A business broker (also known as a business transfer agent) is an individual or company that acts as a mediator or intermediary between a buyer and seller of any small, mainstream, or large business.
There are a couple of brokers in the corporate world. While this post focuses on business brokers, it is quintessential to note insurance brokers, freight brokers, real estate brokers, and much more. However, a business broker is the type of broker whose focus is on intermediating for businesses.
Business brokers represent either of the parties involved in selling a business. They carry out a variety of activities targeted at helping their clients get the best out of every business deal. It is the job of a business broker to procure a satisfying business deal.
In addition, a business broker is saddled with the responsibility of procuring a satisfying deal. Their job involves creating a solid business relationship and establishing trust. They are expected to know the needs of their clients and assist them with actualizing their objectives.
As a business broker, you are supposed to maintain a high level of confidentiality and discretion. It is part of your job description to investigate the market to find and match the right buyer and seller. To function in this capacity, business brokers must possess a comprehensive knowledge of the business market and how the role they have to play in this business world.
Business brokerage is a big job that requires a passion for making money and skills and vast knowledge of the business market. A business broker must be well informed regarding paper works because they will likely handle paper works.
How To Become A Business Broker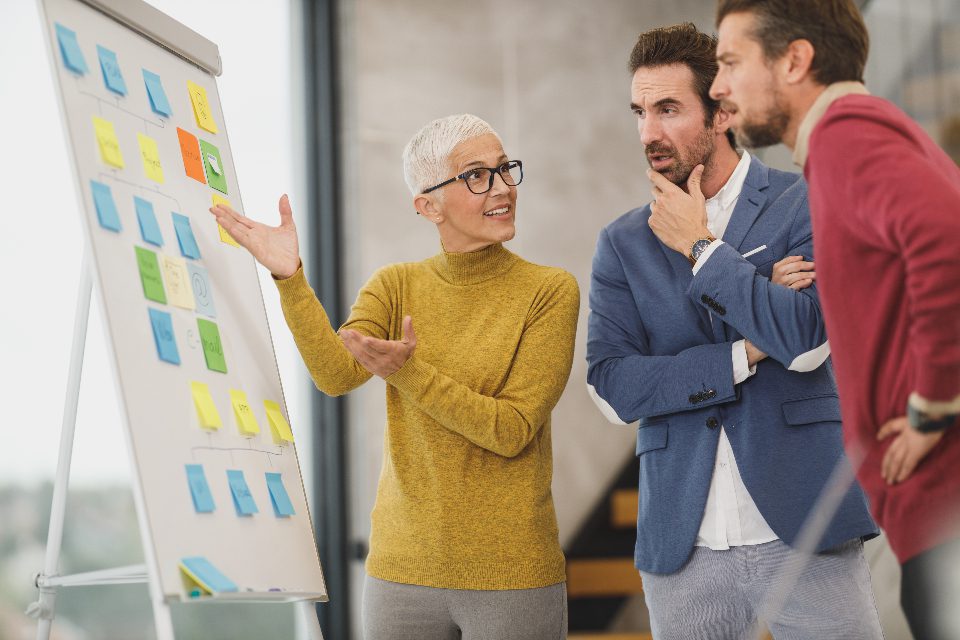 Business brokers play an important role by providing companies with access to qualified buyers and sellers who want to buy or sell their business. They also help facilitate the transaction between buyers and sellers so that both parties can get what they want out of the deal without any hassles.
The advantages of being a business broker include having experience negotiating deals with other professionals involved in the transaction process, such as attorneys and accountants; being able to drive traffic from potential customers through advertising channels such as social media platforms; managing multiple clients at once while keeping them satisfied with timely responses; learning how effectively run various types of businesses so you can advise clients based on your own experiences.
Get an education
To become a business broker, you will need an education. A college degree in business is preferable but not required if you have some business coursework under your belt. Courses such as finance and accounting are helpful in marketing and management classes. You can even take general business courses if they include any topics mentioned above.
Gain experience
If you're interested in becoming a business broker but don't have much experience with small businesses, there are several ways to gain experience that will be helpful.
Work for a broker as an intern or an associate. This will allow you to see what the job is like before starting your practice or working with someone else's firm.
Work for yourself by helping local businesses sell their companies and develop strategies to grow their revenues and profits.
Network your way to success (or join a business brokerage)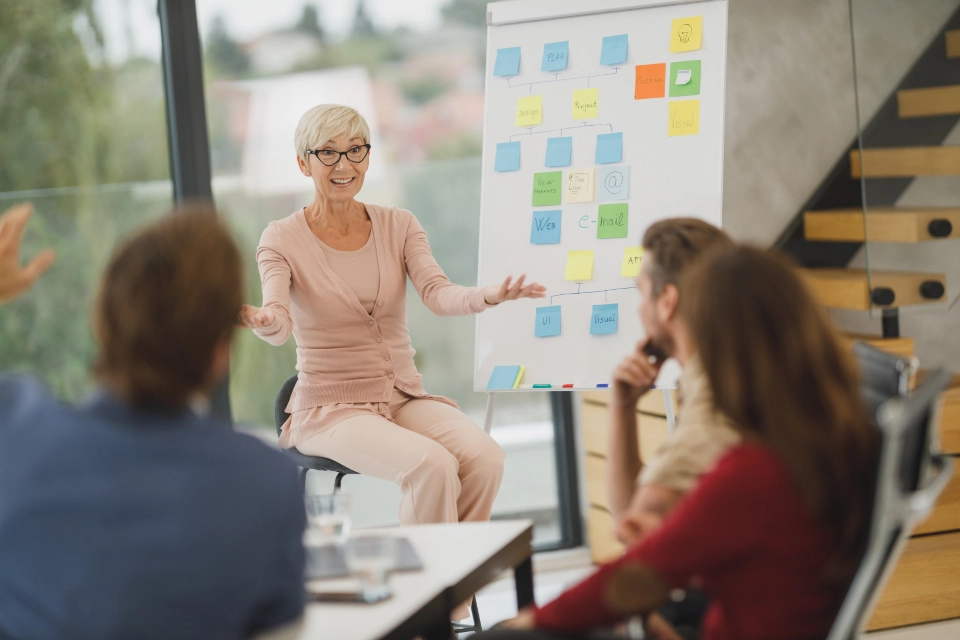 You can find business brokers in several places. One of the most obvious is with an established brokerage firm. They will have a team of experienced business brokers, and they'll need to hire more people as they grow their client base. However, you can also start your brokerage firm by leveraging your network of connections to help you get started.
Even if you don't have any connections in that industry yet, there are many ways to build them:
Networking events are one option for meeting other professionals from different industries (and getting them to refer clients). These events can be local or virtual; for example, the Association for Corporate Growth hosts local and virtual networking events on its website.

Another option is joining professional associations like NACBBA (National Association of Commercial Brokers & Business Brokers), which allow members from many different industries to network online and at annual conferences where there's lots of face-to-face time available too! This association provides a platform where everyone is equal because everyone has something valuable to offer each other."
Once you've worked as an employee, you'll need your license.
You will need to pass a state exam. In most states, you must take and pass the Business Broker license exam; in some states, like California, there is also an additional residential broker exam. Several states also require that you complete continuing education courses every few years to maintain your license.

You have to have a business license from the state where your office is located—and not just any old kind of business license: it has to be for being a broker (or salesperson). Your company may need federal and state licenses depending on how much real estate work you do.

You need to have a business phone number with voicemail so people can reach you when they want more information about buying or selling their property. Make sure that the number forwards calls directly into voicemail, so potential clients don't get their hopes up by hearing ringing when they call!

Your website should include all pertinent information about yourself and listings for homes/properties currently being sold by others within your area(s) of expertise.* Make sure all things are easily accessible through search engines like Google or Bing!
Reach out to small business owners in your area to let them know you are available and willing to help.
The first step to becoming a business broker is networking with local businesses. You will need to contact small business owners in your area by phone or email and then provide them with a proposal for your services. In the proposal, be sure to explain:
Who you are, and how long you have been providing these types of services
What type of proposal or offer they can expect from working with you (e.g., listing their business for sale on the market)
How much it will cost them to use your services (e.g., commission fees)
Once you have sent out this information, wait patiently until someone requests more information about what they can expect from working with you as their new broker/agent/associate/etc. Once they ask questions about what being represented means or how much commission would be earned by selling their company's assets at auction, be prepared!
You should always answer these questions honestly because now more than ever, there are risks involved when dealing with strangers via email or phone calls—and if something goes wrong later down the line because they misunderstood something during one conversation, then all bets are off!
NOTE
You can become a business broker with the proper license, experience, and training. Start by getting your education and then gain work experience as an employee of a business brokerage. Once you have gained enough experience, you can get your business broker license and work independently.
What Do Business Brokers Do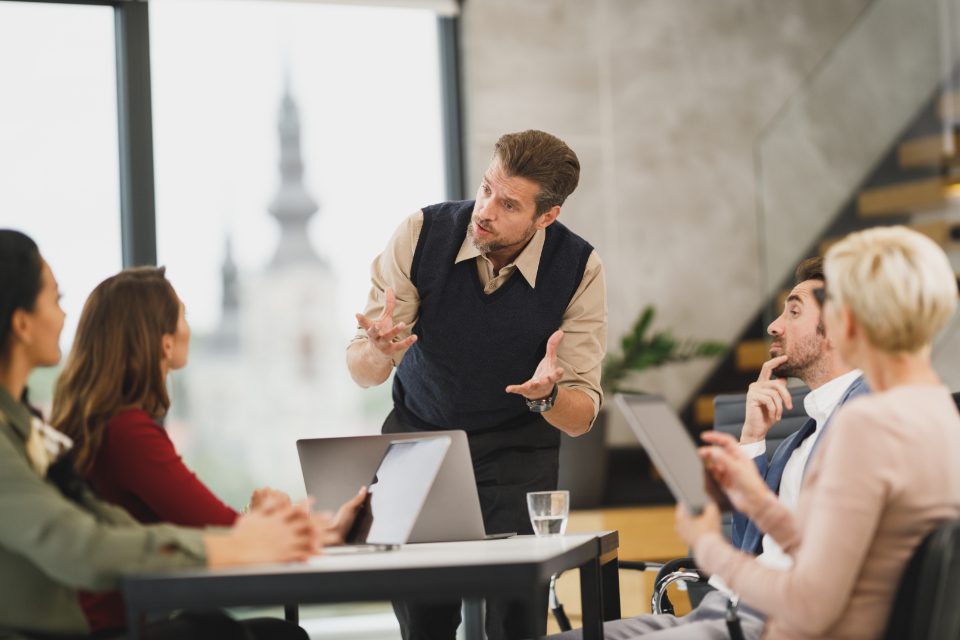 A business broker's job is to ensure that the buyer and seller of any business are treated fairly and satisfied at the end of a business transaction. They make this possible by seeking out and meeting the needs of clients.
Business brokers are expected to carry out the following activities:
Estimate the value of the business to be sold
Get the business listed
Price negotiation
Escrow services
Paperwork
Generally, they assist with the sale of the business, helping to take the stress off their clients by assuming full responsibility.
A business broker must be skillful in communication and negotiation to effectively convince the buyer, bringing the business deal to a close. Also, a business broker should be good with time management and have comprehensive knowledge of financial and tax-related matters. Also, they must have a reasonable level of legal expertise. This is important because business acquisition requires legal backing.
Other aspects of the services of a business broker include:
Valuation of a business to help clients decide the best selling price
Preparation of an MoU of the company
Preparation of adjusted cash flow statement of the business from three years cash return for the buyer's review.
Determining the genuineness of a buyer or other potential buyers
Ensuring business confidentiality
I will be answering more questions on this article in the FAQ section below.
What is Business Brokerage Fee?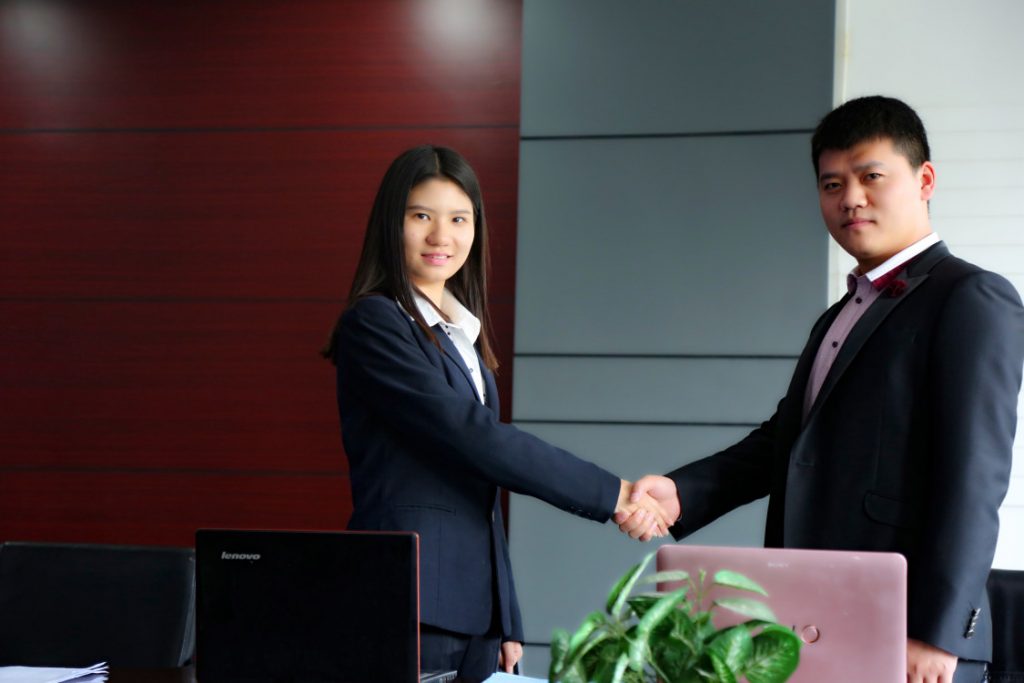 A brokerage fee is an amount the business broker charges for services rendered to a client in executing the business transaction or providing specialized service to the client.
How Do Business Brokers Charge Commission?
Business brokers charge commissions using a percentage rate. A business broker usually charges a 5 – 10 percent commission on the final selling price of a business. For instance, if a company is sold for $1,000,000, a business broker who charges 10 percent of the business's selling price will anticipate receiving a commission of $100,000.
Is Business Broker's Commission Negotiable?
Yes. Clients and business owners can negotiate the percentage charged by the business broker. An effective negotiation will lead to an agreeable end where both the client and the business broker are satisfied.
Is Marketing Fee Included in Brokers commission?
The inclusion of market fee to commission is subject to the individual broker. A business broker can decide to include or not include the marketing fee in the commission paid. They can choose to levy the client upfront.
In cases where a business broker has a list of potential buyers, they may not charge a marketing fee. However, if the broker has to list the business for sale, they may charge a marketing fee.
Can I Pursue a Career in Business Brokerage?
Yes, you can. Business brokerage is an excellent career choice and a big job at that. However, it comes with many challenges. With patience, consistent growth, and experience, you can grow to become an expert broker.
In the beginning, business brokers may earn meager amounts. But with each business deal closed, one begins to gain experience and connections, and financial gratification follows as long as expertise is achieved. Although challenging, becoming a business broker is rewarding.
Editor's Recommendation
As much as making cool cash can be a driving factor for becoming a business broker, look beyond the cash and choose to be the best in the field. Do not solely focus on making your percentage cut that you do not care what your client feels. The goal of every entrepreneur is to make their customers happy. This should be your goal too.
Conclusion
If you want to become a business broker, you are about to make a life-changing decision. And while the job can be stressful, you can make much cash. I am confident you got value reading this article on how many business brokers make.
Now, you are aware of the salary range of a business broker in the United States and their job description. Please share this article with your friends and family if you got value reading it.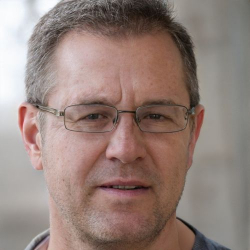 Latest posts by Fred Wolf
(see all)