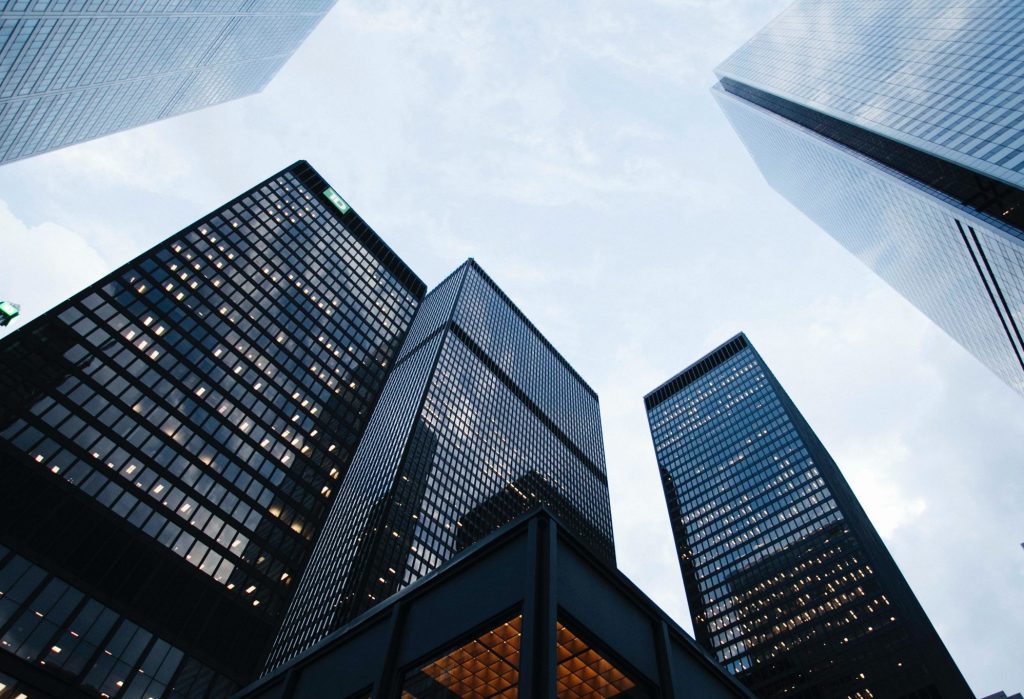 According to FORBES magazine, real estate moguls from all across the world contribute significantly to the list of the world's wealthiest people.
However, despite the economic uncertainties and trade conflicts that have destroyed the world's top economies in recent years, real estate billionaires continue to dominate the world's richest list. The Top 20 Real Estate Moguls in the World are listed in this post. Read on to find out who they are.
The number of billionaires interested in real estate was 184 in 2016 after 22 new people interested in real estate were added to the FORBES billionaires list. In addition, the number of billionaire real estate moguls is expected to exceed 200 in 2019.
There are 99 billionaires in the Asia-Pacific region: 42 are from China, 25 are from Hong Kong, seven are from India and six are from Singapore, which makes up most of the property billionaires.
With 44 billionaires, the United States is the world's most wealthy country in terms of real estate moguls.
Europe is far behind Asia and the United States on the list, with the Middle East and African countries accounting for only a minor percentage of the total, with eight billionaires with real estate interests.
These 20 real estate moguls are listed below, along with other fascinating facts about them, such as their date of birth and net worth. You can also find out whether they have any children or if they have a college degree.
Is Being a Realtor Difficult?
In addition to being difficult, becoming a realtor is extremely competitive. However, whether or not becoming a real estate agent is difficult is entirely up to you. Confidence is a trait shared by many real estate moguls.
Through their self-assurance, real estate moguls can persuade other people to believe in them. Whatever you put into your real estate career, you will get back.
The World's Top 20 Real Estate Moguls
Lee Shau-kee GBM
Wang Jianlin
Thomas Kwok Ping-kwong
Donald Leroy Bren
Cheng Yu-tung GBM
David Reuben and Simon Reuben
Gerald Cavendish Grosvenor
Joseph Lau Luen Hung
Robert Ng Chee Siong
Pan Sutong
Peter Woo Kwong-ching
Walter Kwok Ping-sheung JP
Stephen M.Ross
Richard S. LeFrak
Enos Stanley Kroenke
Majid Al Futtaim
Xu Jiayin
Chen Lihua
Lin Yu-lin
Lee Shau-kee GBM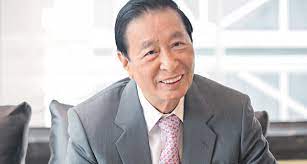 Lee Shau-kee GBM is the richest amongst all real estate moguls. The current richest real estate mogul is Lee Shau-kee. Lee Shau-kee was born on January 29, 1928, in Foshan, China's Shunde District. He has a net worth of $24.8 billion.
Nostalgic Henderson Land Development (HLD) is a real estate company interested in hotels and internet services, with the Nonagenarian as its largest stakeholder.
Lee Shau-kee also has five children: Martin Lee Ka-Shing, Peter Lee Ka-kit, Pui Man Lee, Pui Ling Lee, and Pui Yee Lee, who are heirs to his fortunes.
Wang Jianlin
Current Net Worth: $24.2 billion
On the list of the world's wealthiest real estate moguls, Wang Jianlin sits in second place. The man was born in Mianyang, China, on the 24th of October 1954.
Dalian Wanda Group, China's largest real estate company, was founded by Wang. In addition to real estate, the 64-year-old billionaire has interests in sports and other enterprises.
Wang owns fifteen percent of Atletico Madrid's stock. Liaoning University in China, where he earned his degree, and Wang Sicong is the heir to his fortune.
Thomas Kwok Ping-kwong
Current Net Worth: $17 billion
Thomas Kwok Ping-Kwong is one of the world's most successful real estate moguls. Thomas is indeed well-known for more than just being one of the wealthiest persons in the world.
On October 6, 1951, in China, the property mogul was born. He owns and manages one of Hong Kong's leading real estate enterprises.
In the past, Thomas and his brother owned Sun Hung Kai Properties, a real estate company. Before, he was caught in a complicated corruption case that landed him in prison for up to five years. Thomas Kwok Ping-Kwong was able to make a fortune in the real estate sector, despite his circumstances.
Donald Leroy Bren
Current Net Worth: $16.4 billion
On the 11th of May, 1932, Donald Leroy Bren was born in Los Angeles, California, the United States. Aside from real estate, the American billionaire is interested in a wide range of industries.
His education includes a degree in business from the University of Washington's School of Business. Donald is the sole stakeholder and founder of the Irvine Company, a real estate firm in his current position.
He has also been married three times, the most recent being to Diane Bren. Steve Bren, Ashley Bren, and Carey Bren are the heirs of his fortune. Donald Leroy Bren is currently regarded as the wealthiest American with a real estate holding.
Cheng Yu-tung GBM
Current Net Worth: $14.4 billion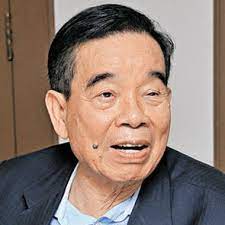 Despite his death, Cheng Yu-tung GBM is still among the world's wealthiest real estate moguls. Cheng was a real estate tycoon with a slew of lucrative properties, mostly in Hong Kong, until his death.
Hotels, service industries, transportation services, and jewellery are among his areas of interest. Cheng Yu-tung GBM was born in the Shunde District of Foshan, China, on August 26, 1925. He was married to Ying Chow and had three grandkids as well as a son, Henry Cheng.
Cheng has involved in charity works in China and around the world before he passed away.
David Reuben and Simon Reuben
Current Net Worth: $14.4 billion
Simon Reuben and his brother David are billionaires in the real estate, technology, and investing industries. David and Simon Reuben, two British brothers, are now ranked as the sixth richest real estate moguls.
They are ranked 60th richest people in 2016 according to FORBES magazine, based on their combined wealth. These two brothers are also well-known for their humanitarian initiatives around the world, in addition to real estate.
As of now, David is ranked as the third richest Briton.
Gerald Cavendish Grosvenor
Current Net Worth: $12.3 billion
A member of the British royal family, Gerald Cavendish Grosvenor was a major general in the British army during World War II. On December 22, 1951, Gerald Grosvenor was born to Robert George Grosvenor, the 5th Duke of Westminster.
Gerald was a real estate mogul with interests in residential buildings and hotels until his death. Gerald, also known as the 6th Duke of Westminster, was well-known for his philanthropic efforts during his lifetime.
Gerald was also one of the wealthiest Britons, regularly appearing on FORBES' list of the world's richest people.
Joseph Lau Luen Hung
Current Net Worth: $10.9 billion
Joseph Lau Luen Hung, born July 21, 1951, is a Hong Billionaire. In the last two years, the real estate moguls fortune grew by more than 50%.
In addition, he owns a majority stake in Chinese Estate Holdings, with a 60 per cent stake. Recently, he has been in the news for various reasons, including a Macau court case where he was found guilty.
It's also worth noting that he's been in two marriages with four children, namely – Jade Lau Sau-Yung, Lau Ming-wai, Lau Sau-Ying and Josephine Lau Sau-wah.
Robert Ng Chee Siong
Current Net Worth: $9.6 billion
With interest property, Robert is the wealthiest Singaporean. On the list of the world's wealthiest real estate moguls, he is now ranked ninth.
Sino Group's chairman and largest stakeholder are Robert. Robert Ng Chee Siong was born in 1952 to Ng Teng Fong, a billionaire.
Also, in 1997, Robert made his debut appearance on the FORBES list of billionaires with his brother. Apart from real estate, Robert has interests in several different industries.
Pan Sutong
Current Net Worth: $8.6 billion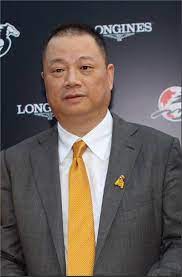 57-year-old Hong Kong businessman Pan Sutong has a degree in economics. Real estate and other economic projects are said to be of interest to Sutong, according to reports. He founded Matsunichi Digital Holdings Limited, and he is the current CEO.
Goldin Real Estate Financial Holdings Limited is led by Sutong, who is the current chairman. Known for his charitable foundation, the wealthy real estate mogul is well-known for helping the poor.
Peter Woo Kwong-ching
Current Net Worth: $8.6 billion
Forbe's list of the world's richest real estate moguls includes another Hong Kong-based billionaire, Peter Woo.
His birthday is September 5th, 1946, and he has been a real estate magnate for most of his life. He was the chairman of The Wharf Holdings, Wheelock and Company Limited, and Wheelock and Company Limited until 2015.
Before attending Columbia Business School at the University of Cincinnati, Peter woo studied at St. Stephen's College.
Douglas Woo, Jennifer Woo, and Jacqueline Woo are among the three children he has with Bessie Pao Woo's wife.
Charles Gerald John Cadogan
Current Net Worth: $7.2 billion
Born on March 24, 1937, Charles Gerald John Cadogan is a British billionaire. The octogenarian is a property investor who has a large portfolio in the UK and abroad.
Throughout his life, Charles has been married three times and is the father of four children. Edward Charles Cadogan, Viscount Chelsea, the billionaire's first two children, is his heirs.
Walter Kwok Ping-sheung JP
Current Net Worth: $7 billion
Another Hong Kong billionaire on the list of the world's wealthiest real estate moguls is Walter Kwok. Between 1950 and 2018, he lived. Before his death, Walter Kwok was a real estate developer, having inherited his father's company Sun Hung Kai Properties with his brothers in 1990.
Stephen M.Ross
Current Net Worth: $6.5 billion
Detroit, Michigan, USA was the birthplace of Stephen M. Ross who was born on May 10th, 1940. In 1972, the New York-based millionaire formed his real estate company, 'The Related Companies,' and entered the real estate market.
Ross is also interested in sports and philanthropy, in addition to real estate. As a graduate of New York University, he has been married to a number of women.
In 2003, he married his current partner, Kara Ross, and has four children from previous marriages. In addition, he has four children: Avery Ross, Jennifer Ross, Kimberly Ross and Drew Ross.
Richard S. LeFrak
Current Net Worth: $6.4 billion
On the list of the world's richest real estate moguls, Richard S. LeFrak is another American business tycoon. Eleven, a New York-based real estate company, is considered one of the largest landlords in New York and the United States as a whole.
Born in 1945, Richard LeFrak is the head of the family-owned real estate company LeFrak. Specifically, the corporation specializes in the development and management of the real estate.
As of right now, he is married to Karen Tucker, and they have two grown sons, Harrison and James.
Enos Stanley Kroenke
Current Net Worth: $6.3 billion
Stanley Kroenke is a multi-billionaire American businessman with interest in real estate and sports. He is the creator of Kroenke Sports & Entertainment, a well-known company.
The company is known to own significant stakes in the English Premier League's Arsenal football team. Stanley Kroenke was born in Columbia, Missouri, on July 29, 1947.
He and his wife Ann Walton Kroenke have four adult children: Josh, Whitney, Katie, and Brett Kroenke.
Majid Al Futtaim
Current Net Worth: $6.2 billion
When it comes to shopping malls, retail establishments, and leisure establishments, Majid Al Futtaim is a Dubai-based Emirati holding company that operates throughout 13 countries in the Middle East and North Africa. Majid Al Futtaim founded the group in 1992.
Xu Jiayin
Current Net Worth: $6.2 billion
Xu Jiayin, known as Hui Ka Yan, was born on October 9, 1995, and China's wealthiest man.
Evergrande Group, a Chinese corporation with holdings in various Chinese cities, is led by a 60-year-old billionaire. Beijing, Guangzhou, and Shenzhen are among these cities.
Professor Xu graduated from the Wuhan University of Science and Technology in China, where he studied physics and mathematics. Aside from that, he is married to Ding Yumei, with whom he has two grown sons.
Chen Lihua
Current Net Worth: $6.1 billion
Entrepreneur Chen Lihua is the founder of the Fuwah International Group, a Chinese real estate corporation valued at more than 1 billion dollars. One of China's largest real estate enterprises, the corporation is involved in developing and managing real estate properties in the Chinese market.
She is the first female to be listed among the richest real estate moguls in the world.
China's richest woman, Cheng, was ranked number ten in 2014, making her the 10th richest individual. Zhou Qunfei, China's richest woman, surpassed the billionaire businesswoman in the following year.
Lin Yu-lin
Current Net Worth: $4.7 billion
Taiwanese businesswoman Lin Yu-Lin was born on October 6, 1936, in New Taipei. According to Forbes, she is currently one of the world's wealthiest real estate moguls and the third-richest person in Taiwan. Her brother-in-law, Lin Rong-San, is an influential politician in Taiwan.
Conclusion
As reported by FORBES, this article provides the list of the world's richest real estate moguls.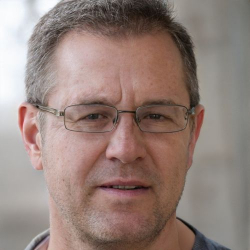 Latest posts by Fred Wolf
(see all)