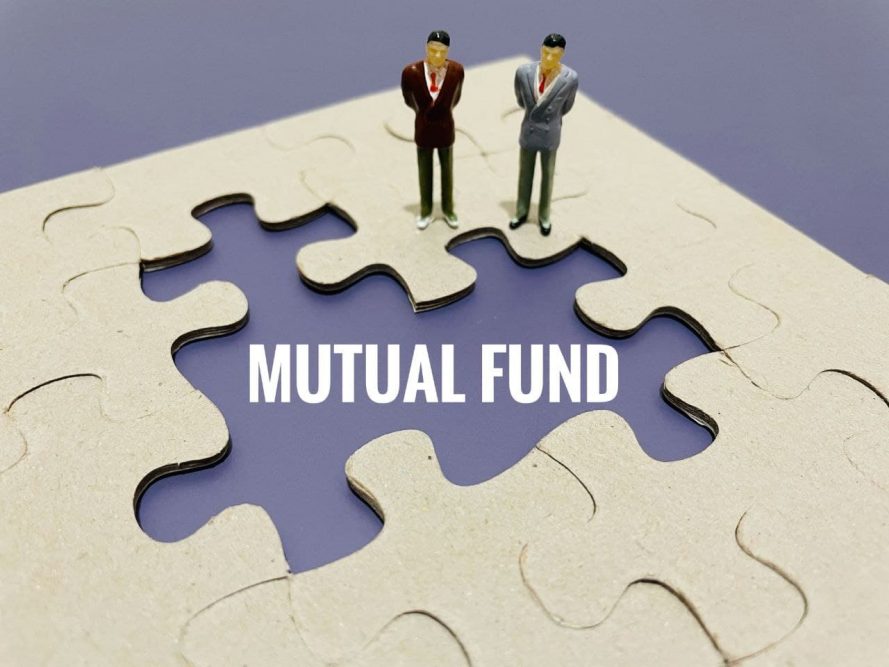 Mutual investment firms have a team of skilled professionals trained in capital markets and money managers who manage mutual funds. In Nigeria, mutual funds can be operated by investment banks, stockbrokers, and investment banks. In this article, we will be looking at some of the best-performing mutual funds in Nigeria.
What are Mutual Funds?
A mutual fund is an investment body that pools funds from multiple investors and invests those funds in securities such as stocks, bonds, money market instruments, and similar assets. Mutual funds are operated by professional fund managers who invest the Fund's capital and seek to generate capital gains and income for investors.
This pooling of funds by individuals and companies' use of the pool for investment is known as mutual funds. Companies are mostly institutions like banks and are responsible for carrying out market research and investments. 
What is your Investment strategy?
Before seeking the best-performing mutual funds in Nigeria, you need to figure out your investment plan. As an investor, you should also consider the Fund's investment strategy. Most investors ignore this aspect, but it is critical to the success of your investment portfolio. Determine the approach a fund house takes to making investment decisions and selecting stocks. If the investment strategy of the fund house does not meet its investment objective, there might be a conflict of interests.
Types of Mutual Investment
Capital markets: Capital markets are places where stocks and bonds are traded daily. They expect the stocks to appreciate and increase the value of their Fund. Suppose you decide to sell the shares. They can make a good profit after that, but keep in mind that most mutual funds generally describe the type of asset they want to invest in. You can find this information in the brochure they provide you with.
data-preserver-spaces="true">Money market: Money market instruments operated by mutual funds include treasury bills, certificates of deposit, and more. These instruments mainly consist of debt securities with collateral to pay the principal at a specified point in time and a fixed rate.
Are Mutual Funds Profitable? 
Like any other business, mutual funds face the same risks and rewards that determine whether they make money or lose. Still, since no business is originally aimed at losing money, they will often tell you that they are profitable. Know how profitable a mutual fund is or if the fund owners already have a track record. Most managers already have experience in fund management and should therefore want to offer their investors a track record of their previous performance.
How much interest can I expect from Mutual funds investing?
It all depends on your risk tolerance. For example, if you have N100k and think you can invest it in any business of your choice and make an N20% profit, investing in a mutual fund that promises 14% returns may not sound appealing.
The return that a mutual fund promises you should also be compared with the return on risk-free investments such as treasury bills, etc. For example, suppose a mutual fund promises a minimum return of 12% per annum and a government pays 14% interest on treasury bills. In that case, it might be a better idea to invest yourself. In general, mutual funds usually offer minimal returns that are compared to inflation rates.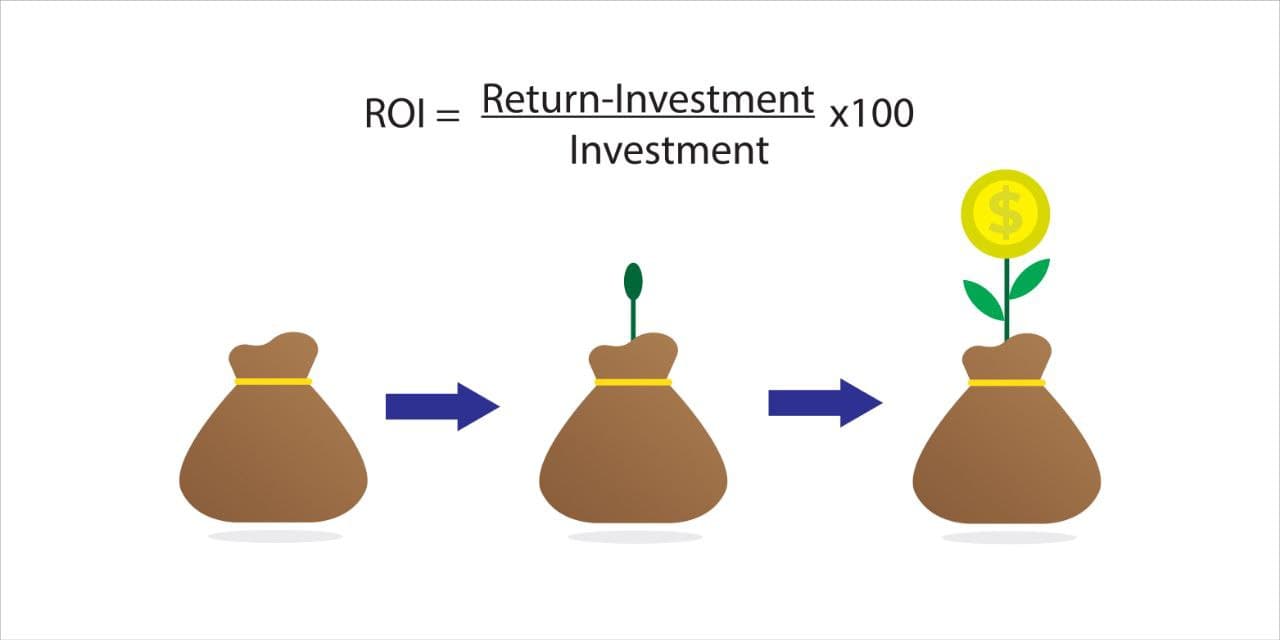 Best Performing Mutual Funds in Nigeria
While there are many mutual fund options, some of these mutual funds generally offer different investment objectives and objectives. Here are some examples:
1. Stanbic IBTC
The Stanbic IBTC Aggressive Fund offers competitive returns, diversification spreads, aggressive allocation, liquidity provision, and a constant low to medium volatility threshold. Stanbic IBTC Asset Management manages the funds, and with just 5,000, you can start your investment journey.
Stanbic IBTC Aggressive Fund is excellent; however, it is more suitable for investors with a high-risk tolerance. If you have a low-risk appetite, it is safer to join your conservative portfolio. If you are risk-averse, your Absolute Return Portfolio is the best option as it invests 100% in fixed income, and you wouldn't lose a penny of your money.
2. Alternative Cap. Partners Ltd
The ACAP CanaryGrowth Fund is only open to strategic investors, pension fund managers, insurance companies, wealthy individuals, mortgage and microfinance banks, foundations, schools, charities, family and trust funds, religious houses, state and local government cooperatives. Human resources and federal systems, including their investment companies. Capital Alternative operates an equity fund called the ACAP Canary Growth Fund. The minimum subscription for the ACAP CanaryGrowth Fund is 50,000 shares and 10,000 shares after that.
Sterling Capital Markets offers a mutual fund called the Frontier Fund. Sterling Capital Market Frontier Fund is an open-ended balanced mutual fund program established on March 18, 2004. Its main goal is to achieve a long-term cost of capital and highly competitive returns for investors. The unitholders are different, and its goal is to do so by investing in carefully selected funds and capital market instruments with the help of highly effective financial managers.
4. Coronation Fixed Income Fund
This is one of the best-performing mutual funds in Nigeria. The Coronation Fixed Income Fund (CFIF) is a mutual fund in Nigeria that allows you to save for your long-term financial needs or any of your special purposes. Low to moderate risks associated with CFIF. This Fund pays out every six months. This Fund is readily available for deposits and withdrawals.
This crown fixed income fund invests in a large portfolio of fixed income securities such as government and corporate bonds, treasury bills, and other money market securities. CFIF asset allocation range for securities is 10% – 80% for government bonds, 10% – 75% for corporate bonds, 0% – 25% for government and supranational securities, local and national, 0% – 25% for commercial securities, Eligible Bank and other fixed-income fund, 0% – 25% in Treasury bills and 0% – 5% in bank loans.
5. Vetiva Industrial ETF
Vetiva Fund Managers Limited operates the VI ETF. The VI ETF maintains a portfolio of securities on behalf of its investors, representing virtually all of the securities components of the NSE Industry Index. The Vetiva Industrial ETF, also known as the VETIND ETF, is an open-source ETF designed to track companies' performance in the NSE Industry Index and price and Industry Index metrics. It is listed in the industrial sector on the Nigeria Stock Exchange.
Click here to check out our complete Pennywise review to learn more about investing.
6. Vantage Balanced Fund
This platform does an amazing job at offering its clients/investors a good mix of profitable opportunities. You can also make additional investments in multiples of ₦1,000. Investment one's Vantage Balance Fund is a mixed mutual fund focused on stocks, fixed income, money market, and real estate investments. The Vantage Balanced Fund is designed to maximize long-term capital growth while maintaining regular income distributions.
7. Vetiva NewGold ETF
In times of uncertainty, gold prices tend to rise. Vetiva's NewGold Fund is one of the best mutual funds in Nigeria to invest in, thanks to the high returns it brings to its clients. The NewGold Exchange Traded Fund is a mutual fund that tracks the price of gold in rand (SA) and offers investors the opportunity to invest in listed securities fully backed by gold bars. Each NewGold value is approximately 1/100 of an ounce of real gold. The gold is kept in storage by its custodian, Brinks Limited.
8. Chapel Hill Denham Group
The Chapel Hill Denham Group is the leading independent investment banking company in Nigeria. The company started operations in July 2005. Chapel Hills' transactional experience spans banking, manufacturing, insurance, telecommunications, oil and gas, aviation, real estate, and government.
9. FSDH Asset Management Ltd
FSDH operates a reliable equity fund called the Coral Growth Fund (GCF). It is an open and actively managed stock trust scheme that invests in shares and debt securities of large companies listed on any Nigerian stock exchange, fixed-income investment classes, and money market securities. Founded on February 1, 2001, QTCS invests 65% in listed shares and the remaining 35% in fixed income and money market securities.
10. FBN Nigeria Smart Beta Equity
Last but not least, on our list of the best performing mutual funds in Nigeria is FBN Nigeria Smart Beta Equity. This Fund is a formidable mutual fund offering competitive returns. If you are looking to invest in stocks and do not know how to do it, this mutual fund is a great choice for you.
Equity funds invest in portfolios of Nigerian companies. These companies go through a rigorous, proven, and research-based system of validation before investing in them. FBN Nigeria Smart Beta Equity Fund preserves its capital in the long term by investing at least 75% of its equity capital. Assets in short-term money market instruments and deposits with financial institutions for liquidity management.
Click here to check out our complete Cowrywise review to learn more about investing.
What are open and closed mutual funds?
Closed-end funds: These are funds with limited shares sold when the company goes public (IPO). After the IPO has ended, the Fund will complete the public sale of its shares. Shares are traded on the stock exchange like the shares of a publicly traded company. So if an investor decides to want their money back, they will put their shares up for sale. The price of the units in a closed-end fund is determined by the value of the portfolio and the attitude of investors to supply and demand. This differs from open-ended funds, which are determined simply by dividing the portfolio value by the number of shares issued by the Fund.
Open-End Mutual Funds: they are funds open to the continuous issue of units to investors. The fund operators continue to issue shares to the public to buy into the Fund. Investors in the Fund who no longer wish to participate resell their units. You can also reinvest in the funds whenever you want. Some open-ended funds also require you to hold your money with you for some time before you can sell or reclaim your money. Open funds are more common than closed funds.
How Do Fund Managers Benefit?
Fund managers are responsible for the fees they charge you in helping you invest your money. Sometimes they will charge you upfront fees when you invest, and they will also charge you a fee if they make a profit on your investment. Remember that earnings will be reported later of income, investment costs, legal fees, taxes, etc. Managers can charge fees between 2% and 5% of the portfolio value.
How to Pick the Right Mutual Funds
This is a matter of personal choice and risk tolerance. Fixed capital funds are regulated by the Securities and Exchange Commission as well as the NSE. They follow the rules set by the supervisory authorities. 
Your price is also published daily. It can be found on the pages of the newspapers and also on the Internet. Most open-ended funds are not regulated and are not traded on the stock exchange. Reputable organizations with a track record mostly launch them. 
Choosing the right mutual Fund seems easy, but some basic criteria cannot be followed. Before investing in a fund, you must first determine your investment goals. Setting a goal is an essential step before entering into the fund industry.
Why Should I even invest in Mutual funds?
Mutual funds offer people who do not have time to invest in the money and capital markets or who do not know much about the business of buying and selling securities the opportunity to invest and make money and save for the future. Investing in mutual funds gives you the option of investing in a diverse portfolio of instruments instead of having your money in a basket.