Yes, Vons accepts Google Pay. You can use your Google Pay to check out in-store or online. Vons accepts all major credit cards and gift cards and loyalty cards.
In other words, if you have a Google Pay digital wallet, you can purchase items both in-store and through the supermarket's U Loyalty App using your Google Pay as a payment method.
In recent years, there has been a drastic shift in the way people make payments for bills across various industries and sub-sectors.
Contactless payments, including mobile wallets, have been adopted by many grocery stores, leveraging the NFC technology for a more secure and faster payment process.
Vons is not left out in this innovation as customers do not always have to go with their wallets or physical cards when shopping at the superstore.
Meanwhile, the parent company of the Vons supermarket introduced Albertsons Pay, a new zero-touch checkout experience available through its updated just for U loyalty app sometime in 2020.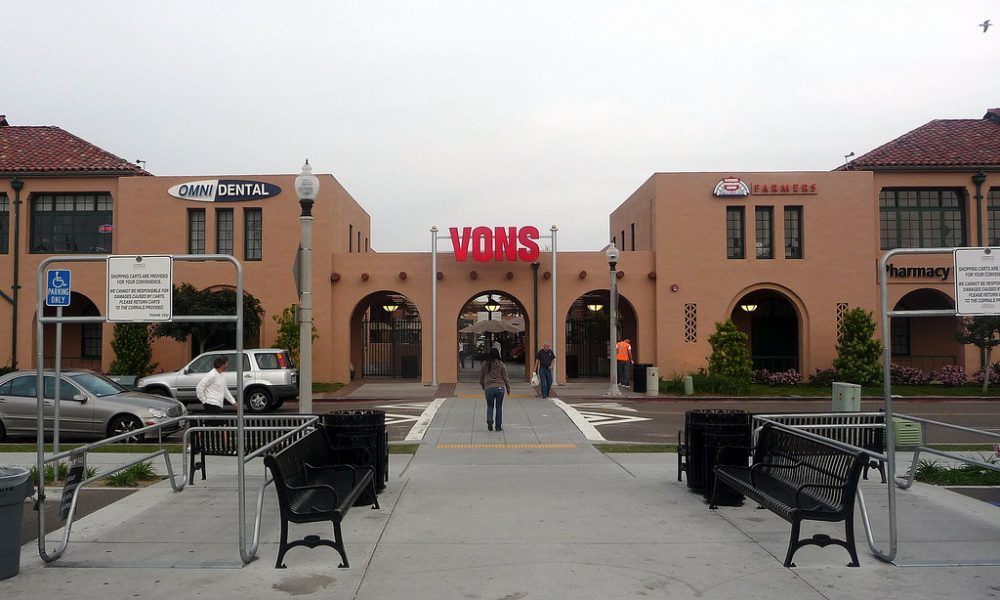 It is to complement other contactless payments already accepted by the supermarket like Google Pay and Apple Pay, as it still provides shoppers with a safe, secure, and contact-free way to pay, use discounts and earn rewards all at the same time.
The new technology can be used in all Albertsons Cos. stores, including Albertsons, Safeway, Vons, Acme, Tom Thumb, Randalls, and United Supermarkets, to mention a few.
How to pay with Google Pay at Vons
To use Google Pay at Vons, you need to unlock your phone and pay at the cash register by tapping it on the reader; then, your digital wallet will process the charge using the debit or credit card you have linked to your digital wallet to.
However, if it's your first time using Google Pay, the first thing you should do is install the Google Pay app on your Andriod phone.
After setup, you have to enable the "near-field communications" because that is the only what the reader can connect in stores.
Once everything is set, follow these steps to make payment using Google Pay in Vons supermarket:
Step 1: open your phone. You don't need to launch the Google Pay App. Just ensure that you have unlocked your phone screen.
Step 2: Hold your phone very close to the payment terminal. Ensure the back of the phone is placed appropriately and remains so for a few seconds.
Note that different terminal installed in stores position their NFC antenna in other locations. I can't say for the particular Vons outlet you are in.
But if the terminal has a wireless or contactless payment logo, I'd recommend placing your phone over the symbol.
Step 3: The Google Pay app launch automatically on your screen. However, you'll need to enter your Pin to grant access, depending on your configuration while setting up the app.
Step 4: A checkmark will appear on your phone's screen, showing that the transaction is successful.
Does Vons accept MobilePay?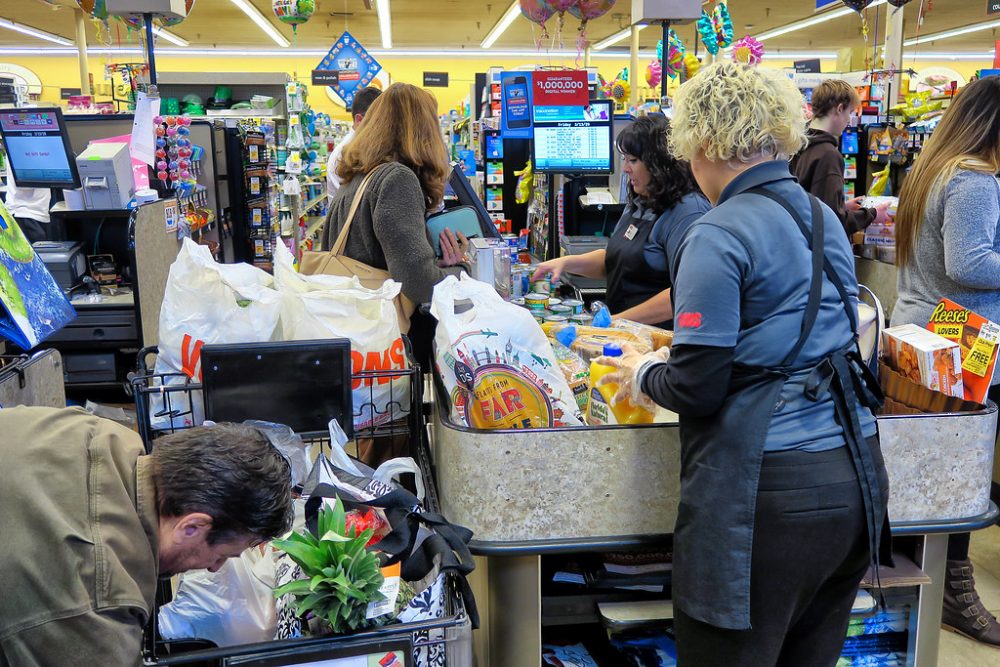 MobilePay app is an example of a contactless payment solution. Vons supermarket supports NFC technology for this payment method.
So yes, you can use your Mobile Pay at Von's outlets' checkout point after shopping.
It is very similar to Google Pay, Apple Pay, and other mobile digital wallets.
Before using Mobile Pay at any supermarket for payment, you must first link a credit card and account information to your mobile number.
So, Money transfers are performed by entering a registered mobile phone number.
The beauty of using Mobile Pay at Vons is no fees for private accounts.
Vons customers can also use instead of paying with cash, cheque, or credit cards. Pay for a wide range of hard goods utilizing this app.
Do all Vons take Apple Pay?
Yes. You can check out with your Apple Pay wallet at any Vons supermarket.
Ever since 2017, when the Albertsons Companies announced that Apple Pay is now available on all banners and more than 2,300 stores nationwide, customers who have Apple devices have been using this payment method to do shopping faster and easier.
Apple Pay is transforming mobile payments with an easy, secure and private way to pay that's also fast and convenient for customers. This is being adopted across major popular supermarkets, gas stations, restaurants, and retail stores.
Apple Pay remains a payment option at the check stands in Albertsons, Safeway, Vons, Pavilions, Tom Thumb, Randalls, and Carrs stores.
Apple Pay will only work with iPhone SE, iPhone 6 and above series, and Apple Watch for in-store payment.
Does Vons take Venmo?
Due to the wide range of contactless payment options offered to customers at Vons, people often ask, "Can I use Venmo to shop at Vons online or in stores?" or "Can I pay with Venmo at Vons?"
Unfortunately, you can't make a payment at Vons supermarket using your Venmo wallet.
This is puzzling because the offering of Venmo is very useful for an establishment like Vons.
What made Venmo a popular payment method among restaurants and retail stores was that it made its way for people looking for an easier way to create and share payments with friends or family.
For example, Venmo users can split a dinner bill (especially when the waiter says they don't do separate checks).
If paying with your Venmo digital wallet is the only option you've got, you can consider other stores similar to Vons that accept this payment method.
These stores are Abercrombie & Fitch, Boxed, Foot Locker, Jane lululemon Athletic, and even Poshmark.
Does Vons take Samsung pay?
Samsung device holders who shop at Vons or Safeway can make payments with their in-phone wallets at the checkout stand. The supermarket is open to NFC technology form of payment which covers mobile digital wallets like Samsung Pay.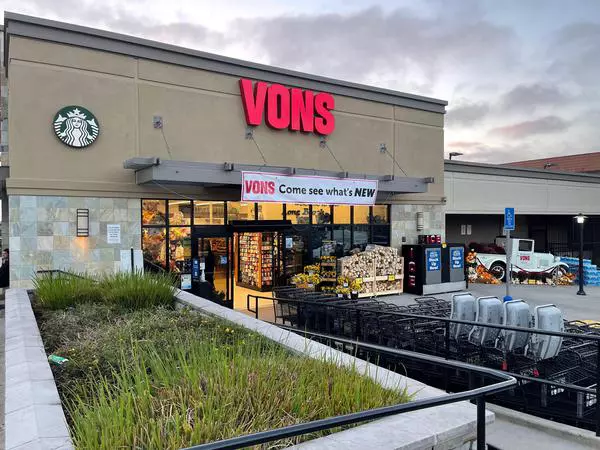 Samsung pay is similar to Google Pay and Apple Pay in terms of usage and application.
It allows you to carry your debit, credit, membership, and gift cards on your compatible device without bringing the physical credit or debit cards to the Vons store.
Only that you can not use this on non-compatible phones; only Samsung device users have access to Samsung pay.
I have a Samsung Pay wallet, but I don't use it when shopping at stores like Vons because some payment terminals may require software updates for you to make in-store purchases. That can be not very pleasant.
Does Vons take PayPal?
Buying groceries with PayPal is a common thing these days. But what about particular supermarkets like Vons? Is PayPal a payment method at Vons stores?
Yes, you can use PayPal to make payment after shopping at Vons. Although it is not written outright that PayPal is accepted, you can still use it by adding your PayPal account to Google Pay or Samsung Pay.
Vons accept Google Pay or Samsung Pay as a payment method. So this will work.
Unfortunately, Apple Pay users cannot add PayPal to their mobile wallets. In other words, Apple users can not make payments with PayPal at Vons stores.
Wrapping up
So yes, Google Pay users can use their digital wallets to make payments at the local Vons supermarket.
The mobile payment system allows customers to pay for goods and services using their Andriod devices, including smartphones.
However, you won't be able to use Google Pay without adding your credit or debit card information to the Wallet app on your Andriod or tablet.
Meanwhile, the parent company of Vons supermarket, Albertsons, rolled out its deviated mobile digital wallet for customers to use as an alternative to G-pay or Samsung Pay. It is called Albertsons Pay.
So if you are a frequent customer of Von's, you may want to consider getting their dedicated app since it comes with many shopping benefits, including discounts, coupons, and other attractive packages.