If your Grubhub gift card code is scratched off, you first need to contact customer support at 1-877-585-7878. By providing sufficient details to the customer care attendant, you can get a replacement card or instructions on redeeming your card.
Alternatively, you can visit the store you bought the card from if you got it from a physical store. Only specific characters and numbers are used in codes. Support might be able to uncover the missing pieces if the code isn't entirely scratched and only a few characters are missing.
Can a scratched gift card still be redeemed? Of course, this article will highlight all the information you need to resolve your scratched Grubhub card issues.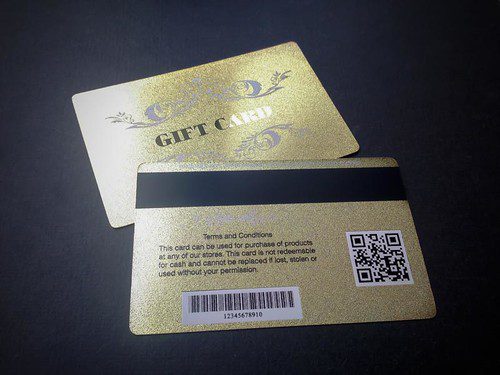 How To Redeem Scratched Off Grubhub Gift Cards
In this section, I will instruct you on the various ways to redeem a scratched Grubhub gift card. Let's step right into the essential details.
1. Customer Support
Contacting Grubhub via their customer support system is one sure way to settle any damaged gift card issue. One thing to keep in mind is that you need to be able to prove that the gift card is yours.
Support may ask you to send a picture of the code and the receipt. If you don't want to convince them to offer you a replacement card, which I wouldn't count on, the store you purchased it from can't do anything for you. In the end, calling support is your best option.
2. Scan Bar Code
Bar codes aren't just random scribbles or designs; it is a well-known fact that they hold vital information about the product they are printed on. As long as you still have the bar code on your gift card, there is still an alternative chance available to redeem your card.
You must scan the gift card on the Grubhub website or at the store where you want to purchase. Alternately, you could also scan the mobile app's gift card with your phone.
3. Visit The Local Vendor/Retailer
If you bought the card at a physical store, visiting the store should also be one of your options for redeeming your gift card. At the store, with your receipt, the vendor can direct you on how to redeem your card if they are Knowledgeable of such issues or given a refund. However, if the store attendant isn't much help, you can always refer to the first option we highlighted: contacting customer support.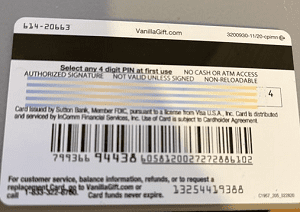 Why is your Grubhub gift card not working online?
The common reasons why your Grubhub gift card is not working online can range from lousy network connections to insufficient balance on your card or even providing incorrect information.
An error notice stating that the gift card is not valid as entered at checkout is a common issue on GrubHub. If this occurs to you, it might be because you neglected to enter a different payment method rather than because you entered the information incorrectly.
Even though it may seem strange, all GrubHub customers must add a form of payment to their accounts in addition to their gift cards. By doing this, GrubHub can ensure they will still get the money even if your gift card transaction fails.
How to Activate a Grubhub Gift Card Online
The website and mobile app are the two places to add gift cards to your account. The procedures are listed below.
How To Redeem The Grubhub Gift Card On The Website
Go to the page where you can add and redeem gift cards.

Next, visit the page that details how to use a Grubhub gift card. After that, click the "your account here" option.

Select to redeem a gift card or add a new gift card from the menu.

When prompted, enter the code from your gift card and add the amount to your account.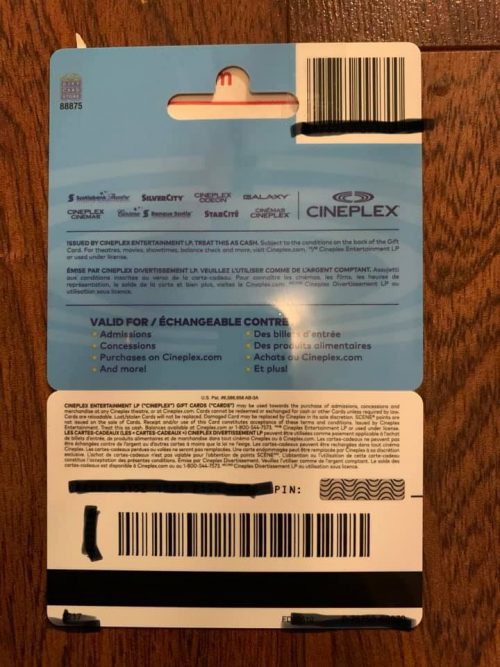 How To Redeem The Grubhub Gift Card On The App
Activate the Grubhub app.

At the bottom-right, tap Account. Pick up gift cards next.

To add a gift card to your account, enter the gift card's code.

Additionally, you can scan the gift card's bar code if the code is damaged.

When checking out after making these selections, you can decide to pay with a gift card.
Can You Use Gift Cards on GrubHub?
A gift card can come in very handy on Grubhub. When checking out on the app, choose to pay with a gift card if you have a GrubHub gift card to use. You cannot use a gift card you have from another restaurant on GrubHub, though.
You can either add a GrubHub gift card to your account or use it to place an order if someone has sent you one. You can go into your account to accomplish this if you wish to add it to your account.
After signing in, visit the "My GrubHub" and gift card sections. Clicking there will allow you to add the gift card code once you follow the on-screen instructions to redeem your gift card. The gift card will be in your account until a purchase is made. The drawing will then start there.
How Do I Use My Grubhub Gift Card at Checkout?
You can skip the entire redemption process by immediately redeeming your gift card on Grubhub in the checkout section. If you're using the website or the app, see how to use a Grubhub gift card at checkout:
How to redeem a Grubhub gift card during checkout on the Grubhub app
Go to the checkout after adding things to your order.

Select "Add a Gift Card"

Enter the details of your gift card.

Select "Add to my account."
How to redeem a Grubhub gift card during checkout on the Grubhub website
Go to the checkout after adding things to your order.
Select "Add a Gift Card"
Enter the details of your gift card.
Select "Add to my account."
No more funds are left on your gift card; it will be automatically deleted from your account. Remember that even if you do not redeem your card, you can still use it to purchase the register by choosing to use a gift card rather than a credit card.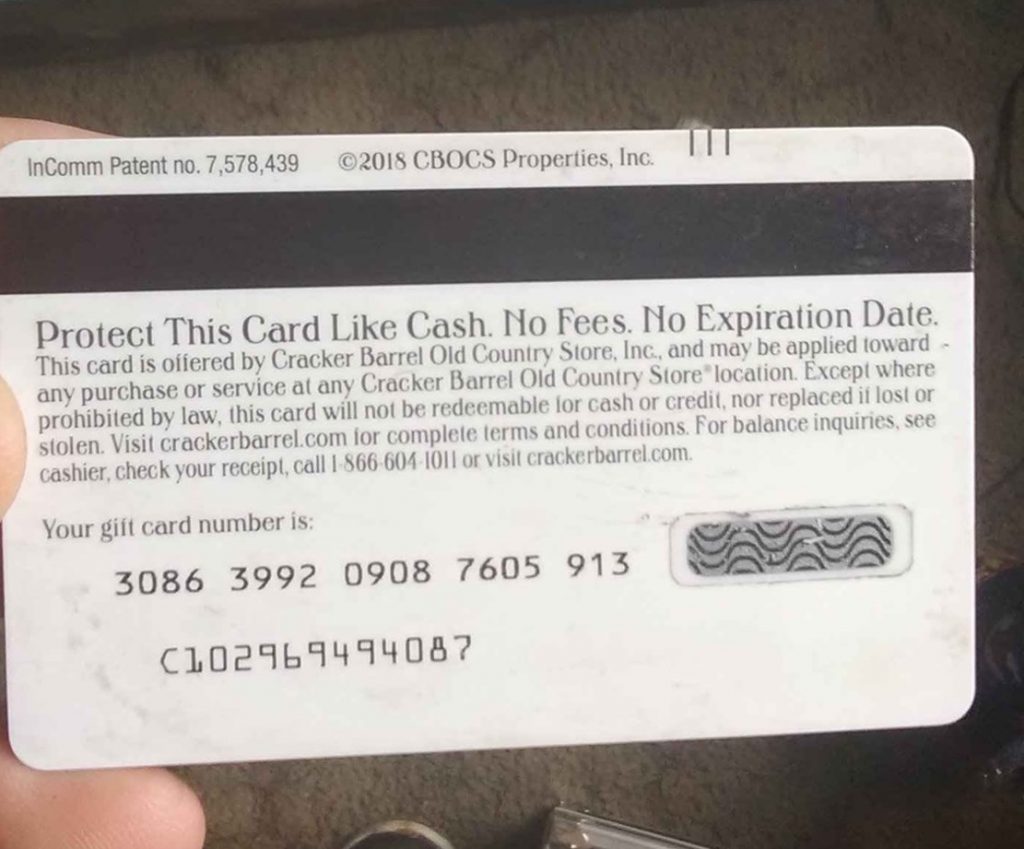 Can You Transfer A GrubHub Gift Card to Someone Else?
You can transfer a GrubHub gift card to a person of your choice. Gift cards from GrubHub function like regular gift cards from retailers like Amazon. You can enter the recipient's email address after making a particular number of purchases. They will receive an email from GrubHub notifying them of the gift card.
You can add a message and customize the "look." you will give the gift card to the recipient while your account and card are charged. You might not always be aware of the recipient's preferences while sending food. Perhaps you want to deliver the lunch to console them, but you don't want to choose a dish they won't like.
Do Grubhub Gift Cards Expire?
Gift cards from GrubHub never expire, so you can spend the balance for as long as you like in the future. No matter how old the gift card is, you can use it to place orders on the GrubHub website or mobile app.
How To Buy A Grubhub Gift Card
While purchasing GrubHub gift cards through the company's website or mobile app is the most popular option, you can also find them in several retail locations. There are a few more popular retailers where you may discover GrubHub cards, including:
Target
PayPal
Walmart
Kroger
Staples
If you want to order a gift card through their official website, go to Grubhub.com first.
To view your customized menu, log into your account, go to the top right corner of the website and click on your name.
You'll see the gift card option to choose or buy from when you get there.
There are various ways to send a gift card after you land on the gift card website.
GrubHub has made its gift cards available to customers by offering various purchasing alternatives. There is an option of purchase that suits you, no matter where you frequently go shopping or make online purchases.
Where Can I Use My Grubhub Gift Card?
Gift cards from Grubhub can be used on their platforms as well as platforms with which they have partnerships. You can use the gift card to purchase on their mobile app and website.
You can use the gift card on the GrubHub platform once it has been purchased and up to its total value. Please be aware that the only payment methods accepted on GrubHub are credit cards and GrubHub gift cards.
How to Send a Grubhub Gift Card
A gift card can be the ideal gift for someone you know who enjoys using Grubhub to place food orders. If you want to accomplish your goal as quickly as possible, follow the steps below.
you can send a digital gift card using the following steps:
Submit your name and the name of the receiver.
Deciding on sending a digital card
Add a photo or choose a design.
Pick a gift card amount.
Include a message
The email address and the delivery date of the receiver.
Don't forget to include a payment method.
Press the Order button.
If you want to send a physical card, follow these instructions:
Put your name, and the recipient's here.
Decide to mail a card.
Choose a gift card amount.
Insert a message
Enter the shipping address for the recipient.
Pick a delivery method.
Type in your details and a payment method.
To place your order, click.
How Long Does It Take To Get A GrubHub Gift Card?
The quickest delivery time is guaranteed for your card. 99% of authorized eGifts are sent in 15 minutes or less after approval, which can take up to 24 hours. It will arrive in 7–10 working days if you want a physical card.
Some companies might take longer to deliver your card, but Grubhub offers a relatively reasonable timeframe for delivery. Except as required by law, gift cards cannot be loaded, sold, mixed with cash, used to buy other gift cards, transferred for value, redeemed for cash, or converted into another form of payment.
How Do I Use My Grub Gift Card at the Game?
For gamers, this card is the ideal present as it can come in very handy. The money can either be used to pay for food or new games and gaming gear! This multi-store gift card offers variety and loads of entertainment.
You can buy gift cards from any brands listed on this card with card funds. The Xbox, GameStop, Grubhub, Buffalo Wild Wings, and Domino's gift cards are all redeemable for gifts when using the Game & Grub Card.
There is no better gift card for gaming than this one. They will be able to purchase the newest and hottest games, accessories, and collectibles, whether they own an Xbox, PlayStation, Wii, or another console.
Can Restaurant Gift Cards Be Used on GrubHub?
Gift cards for restaurants cannot be used on most delivery services, including GrubHub, as they must be paid directly to the business. This is so that companies like GrubHub, which earn from every transaction, do not lose money when a restaurant has already received payment for an order.
As a result, even if the restaurant is listed on GrubHub for ordering, you will not be able to pay using their gift card. You must use a different payment method on your GrubHub order or place the order directly with that restaurant.
What's the maximum amount you can put on a Grubhub gift card?
A single Grubhub gift card can hold any amount of money between $10 and $1,000. There is a function to increase or reduce the amount in $5 increments when purchasing one from the website; you may also enter a custom amount.
Grubhub only permits the purchase of gift cards up to a total value of $2,000 per day, i.e., two cards for $1,000 each or four cards worth $500 each. Beyond this point, the business will point you toward the bulk purchasing alternatives it suggests for business clients.
A Grubhub corporate card is the best option for items like company lunches and catering for sizable meetings because it can hold much more money.
Conclusion
The article's goal is simple: to help you rid yourself of your worries about your scratched Grubhub gift card. With this information at your disposal, there is no need to panic when you have a damaged gift card. Simply follow the instructions we have highlighted, and you will be sure to achieve your desired results.