Every Zelle account is subject to a transaction limit. In this article, I'll go through the Zelle Weekly Limit and how to increase your deposit and withdrawal limitations using Zelle. You'll like Zelle if you prefer banks to digital payment services like Cash App or Venmo.
The weekly Zelle restrictions exist for a variety of reasons. For one thing, government regulations force banks and authorized payment systems to set a restriction on the amount of money you can spend in a certain period. The availability of a Zelle Weekly Limit is one of the many similarities between this payment service and other payment apps.
There are particular limits on how much you can transfer or receive with each bank, payment app, or credit card. Not the case with the Zelle app. There are daily limits to the amount you can send or receive using Zelle, which add up to a weekly maximum.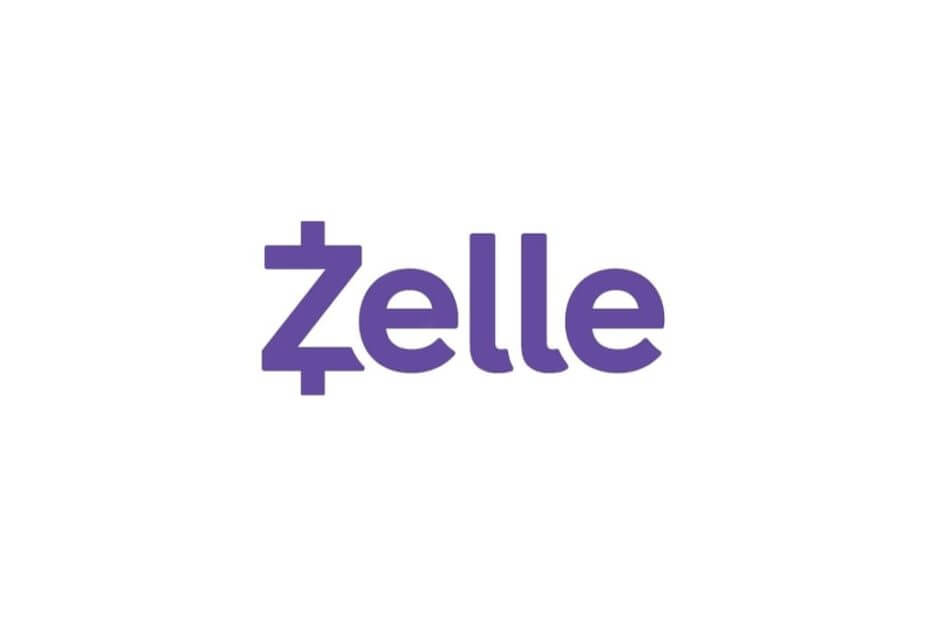 What Is Zelle Weekly Limit
On a general note, the Zelle weekly limit ranges from $2000 to $5,000. The limit depends on the kind of account you are operating and your bank. For instance, the Zelle weekly limit for Bank of America is different from that of Wells Fargo. Likewise, the weekly transfer limit on an individual account differs from the limit on a business account.
Note: Apps like Cash App or Venmo set a weekly limit for all users, but Zelle doesn't. Your Zelle account's limit is determined by the bank you use. In essence, each supported bank has its Zelle weekly limit. I'll list some of the most well-known banks that support Zelle, as well as their Zelle weekly limits.
Customers don't have to link their accounts to a third-party provider because the service is provided directly by the banks, and money travels straight between bank accounts. However, Zelle Pay may be utilized frequently due to its convenience. That's why it's essential to understand what payment limits may apply and what you can do after you've reached them.
Does Zelle Have a Weekly Limit?
Yes. Zelle has a weekly limit, and that is what this article seeks to uncover. As I explained, the Zelle weekly limit differs from bank to bank and by account type. Nevertheless, it ranges from $2,000 to $5,000, and on rare occasions, the weekly limit can be around $6,000.
The Zelle weekly limit refers to the amount of money you can send through Zelle in a week. Zelle imposes a limit on the amount of money that can be transferred by its users in a given time and also regulates the number of transfers that can be made. Imposing these limits, according to Zelle, is to protect their users and ensure the reduction of fraud and the activities of fraudsters.
Typically, the Zelle weekly limit covers the transfers made from Mondays to Saturdays, with Sunday excluded.

Note: while there is a limit to how much you can transfer as a user, there is no limit to how much you can receive using Zelle.
Banks that Use Zelle
Currently, eight financial institutions make use of Zelle. In no particular order, they include:
Bank of America
JP Morgan Chase
Ally Bank
PNC
US Bank
Capital One
Morgan Stanly
In this article, we will be examining the Zelle weekly limit for three banks, Bank of America, JP Morgan Chase, and Wells Fargo.
What is Zelle Weekly Limit for Bank of America?
As you already know, different banks have different Zelle limits. I also told you that Zelle limits depend on the account type you are operating.
The Zelle weekly limit for the Bank of America is $10,000 at 30 transfers for individual accounts, $45,000 at 60 transfers for small business accounts, $45,000 at 30 transfers for Merrill Lynch accounts, and $60,000 at 30 transfers for Private Bank accounts.
For instance, if you have an individual account, the Zelle weekly limit for Bank of America is $10,000 at 30 weekly transfers. This means that you cannot make any transfer worth more than $10,000, and your transfers for a week must not exceed 30.
What is Zelle Weekly Limit for Wells Fargo?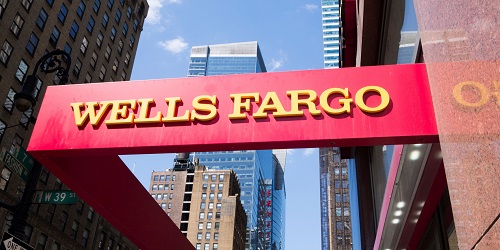 Wells Fargo clients who want to use Zelle are offered a Zelle daily limit of $2,500 and a monthly limit of $20,000. Hence, the Zelle weekly limit for Wells Fargo should be around $2,500 and $5,000.
Wells Fargo is another illustrious financial institution in the United States that allows its customers to use Zelle. Several controversies surround the Zelle weekly limit for Wells Fargo. After carefully considering the options available, it is safe to say Zelle has no weekly limit for Wells Fargo.
What is the Zelle Weekly Limit for Chase Bank?
There is no specified Zelle weekly limit for Chase Bank as they have only provided a maximum sending limit for a single transaction across the various account types open to their customers. For a personal Chase checking account, the Zelle limit is $2,000 for a day and $16,000 for a calendar month.
The Chase private client account, otherwise known as the private banking client account, has a Zelle daily limit of $5,000 per day and a single transaction. The Chase business checking account follows the same pattern as the Chase private client account in the Zelle transfer limit.
When Does Zelle Weekly Limit Reset?
Zelle weekly limit resets on Sunday, and by Monday morning, you have a new week ahead of you, with your weekly limit starting at 0. Of course, if you exceed your weekly limit on Thursday, you will have to wait till the next Monday before it will be reset.
Zelle's weekly limit is the amount of money you can send through Zelle and the number of transfers you can perform in a week. A week with Zelle is from Monday to Saturday as the services of Zelle are inaccessible on Sundays.
Remember that your daily accumulation in the form of transfers you make affects your weekly limit, which ultimately affects your Zelle monthly limit. Suppose you have a Zelle weekly limit of $45,000 and a monthly limit of $60,000. If you use up your weekly limit, which is $45,000 on your first week, despite having another $45,000 to spend when the new week arrives, your monthly limit is still $60,000, and you would have only $15,000 to spend before your monthly limit is exceeded.
Why Does Zelle Have a Weekly Limit?
Zelle limits how much users can send because it has become imperative to protect customers considering the high rate of theft and fraud. While the limits can be annoying, they are a fail-safe means to curb the excesses of fraudsters.
The limits placed on Zelle users are not to exercise power over them or for any inconvenience. The platform hopes to serve its growing number of customers with all transparency and above scammers' operations.
How to Change Zelle Weekly Limit
To change your Zelle weekly limit, you would have to do an account upgrade. Recall that there are higher transfer limits for certain accounts, as seen in the Zelle limit for Bank of America. Also, you can call your bank and make inquiries on the possibility of changing your Zelle weekly limit.
Frankly, the Zelle transfer limit can be a pain in the ass. Despite how Zelle and the banks that operate with the platform paint the situation with limits as a good one, there are certain times when the daily, weekly, or monthly limits can put you in serious inconvenience.
It may not be possible to upgrade your account because you are looking to change your Zelle transfer limit. Your best bet at making any change to your Zelle weekly limit is to contact your bank's customer care.
How to Increase Zelle Transfer Limit
It's difficult to call your bank (or Zelle) to request a temporary increase once you've reached your Zelle transfer limit.
Avoiding reaching your Zelle transfer limit in the first place is the most excellent approach to boost your limit. This can be accomplished by conducting thorough research and selecting a bank that will meet your spending requirements.
If you choose a bank like Bank of America or Chase Bank, your Zelle weekly limit will be larger than the average.
What to Do If You Hit the Zelle Weekly Limit
The Zelle Weekly Limit is in place to keep you safe.
You can only transmit a certain amount of money with Zelle at a time. You wouldn't want someone to be able to empty your bank account through Zelle if they could access your account without your permission.
The risk of making rapid transfers from one bank account to another is that it will be difficult to recover your funds if sent to the wrong account or without your consent.
Zelle has a limit on how much you can send to someone in a single day or week, as well as thirty days. It's easy to reach the limit if you send money frequently.
What if My Bank Doesn't Support Zelle?
You can still use Zelle with your supported debit card if your bank isn't one of the recognized Zelle partners. Even if your bank doesn't accept Zelle, Visa and MasterCard debit cards will allow you to use them.
There is one important caveat, however: your weekly transfer limit will be capped at $500. Even for someone without a business, this limit is impractical.
What Do You Need to Increase the Zelle Limit?
We noticed that different banks had varied daily and monthly limits as we walked through the table. The amount of money you can withdraw is determined by the bank you're with. If you wish to raise your limit, select which bank you want to switch to. You will be able to use Zelle's higher per day limit if you go through their customs and accept it.
Only raise the limit if it is essential; otherwise, don't. The most rational course of action is to spend within your means. If you set a higher limit for paying rent or something else expensive, you'll be able to keep all of your payments in one location.
How do I increase my Send limit?
For safety reasons, restrictions are put on several swaps and a dollar cap, which may differ depending on your bank. When you initiate a transaction with Regions Mobile Banking, you can check the restrictions.
As we mentioned earlier, the amount of money you can send to the recipient has been limited for safety reasons. There are daily and 30-day restrictions. The amount you can send daily and in 30 days will vary depending on the funding account, and the transaction history for different receivers will vary.
Zelle Daily Limit
The Zelle daily is similar to the weekly limit, which has been the focus of our discourse today. It is the amount of money you are expected to send per day. Also, it differs from bank to bank and by account type. The Zelle daily limit for Bank of America is different from that of Wells Fargo, and the daily for a BOA individual account is different from that of a Merrill Lynch account.
For Wells Fargo, the Zelle daily limit is $2,500 and $2,000 for a Chase bank account. The Bank of America offers a higher daily limit as their customers can send up to $3,500 per day.
Zelle Overview?
Zelle is a quick and straightforward method of sending and receiving money. Many banks in the United States use it, and its functionality is closely linked to the payment and transfer services they provide. When it comes to your weekly Zelle quota, though, there's a lot of variation. Limits are reported differently by different sources.
Sending and receiving is undoubtedly a daily routine in the United States. One of the platforms renowned for helping Americans get this done is Zelle. Today, we look into the Zelle weekly limit in 2021 as I seek to provide insight into the Zelle weekly limit when it gets reset and other important details about the Zelle limit.
Everybody loves convenience. Even in the performance of processes as basic as sending money from one account to another, Americans want the hassle-off, no delays, and the likes. Zelle has helped to provide the ease, and convenience Americans want when they are banking. It has proven to be a great way to send money to family, friends, colleagues, etc.
Users of Zelle know that there is something called the Zelle limit. According to the financial body, the Zelle limit, which refers to a limit on possible transfers, is a daily, weekly, and monthly restriction of the amount of money that can be sent through Zelle. It is important to note that this limit varies from bank to bank. Nonetheless, there is a limit altogether.
In an article I published last month, I spoke about the Bank of America Zelle Limit in 2021. There I detailed what Zelle's daily, weekly, and monthly limits are in America's 2nd largest bank. Today's article focuses on the general Zelle weekly limit. Additionally, I will be revealing the Zelle weekly limit for Bank of America, JP Morgan Chase, and Wells Fargo. It promises to be an exciting journey, so come along.
Frequently Asked Questions
I scouted through the internet and found some questions that are often asked regarding Zelle and the limits they set on transactions. Below are a few of the questions that I discovered and provided answers to.
Can you Send $2,000 through Zelle?
Yes. You can send up to $2,000 using Zelle. The least Zelle daily limit I have seen is $2,000, and some banks offer daily limits that are more than that. $2,000 is the least Zelle daily limit on all banks, and you can even send that without exceeding your daily limit.
How do You Receive Money from Zelle?
Receiving money through Zelle is not a stringent process. You only need to have signed up for internet banking with your bank. If they fall on the list of financial institutions operating Zelle, you can easily register on the Zelle network and begin sending and receiving money.
If someone sends you money through Zelle, you will receive a notification via mail. After receiving that mail, download the Zelle app for Android or iOS if you don't have it already. Complete the registration process and input your card information. Note that your bank must be found in the "Find my Bank" section on the app for your registration to be complete.
After registration is complete and you have linked your app to your bank account, you can now receive the money sent, others that would be sent in the future, and send money through Zelle.
Are There Other Zelle Limits?
Every bank has its monthly limit, just like the daily limit. So, if you frequently use Zelle, you should keep track of the transfers you've made to ensure you don't go over your monthly limit. Then, when you attempt a wire transfer, you will be informed of the boundary.
Is Zelle Safe?
Compared to cash and mailing bills or checks, mobile money transfers can be viewed as a safer option for quick money transfers. Your money is always insured because it is never held in a third-party location. Furthermore, the company touts its security because your bank already safeguards your information.
Some experts warn that Zelle's speed in transferring money makes it a prime target for criminals. For example, a scammer can take your money and not complete the exchange if you transfer money for goods and services.
Even worse, Zelle lacks security features as airtight as brands like PayPal. They lack protection against being charged for something they didn't buy or not receiving an item they paid for. In addition, if you are a victim of a scam in which you allow the transfer of products and services to someone who does not provide them, you may not be able to recover your payments using Zelle.
Final Thoughts
Zelle offers a convenient way to send and receive money from the comfort of your device. While the convenience it offers is laudable, the Zelle weekly limit can cause unpalatable scenarios, especially during emergencies. The premise behind my review on the Zelle weekly limit is to help you plan yourself, so you do not get stuck when it matters most.
Lastly, Zelle only has a limit on transfers. There is no limit to how much you can receive from Zelle. The daily, weekly, and monthly Zelle limit only applies to the amount of money you can send and the number of transfers you can make.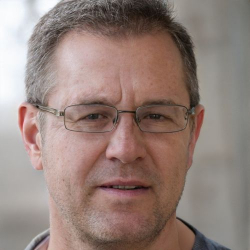 Latest posts by Fred Wolf
(see all)