The Netspend card is a prepaid card. It's not attached to any particular bank account. Instead, people load money onto the card and use it like a credit or debit card. Some banks will allow you to withdraw money from your Netspend account for free at an ATM; however, you may be charged fees for other types of transactions on the Netspend card.
In this article, i will discuss Netspend and their card here, with the main focus on where you can get money for free from your Netspend card.
The Netspend card does not have a network of free ATMs, according to the Netspend website. However, you can find ATMs that do not charge transaction fees through the Allpoint ATM Network. The Allpoint provides surcharge-free ATMs at participating retailers nationwide. You can search for an ATM near you on the Netspend website or by calling customer service.
Many people will agree that fees and withdrawal costs are bothersome. When using debit, credit, or prepaid cards to withdraw money, most ATMs levy a fee, which is considered a needless expense that is costly in the long run. However, if you have a Netspend card, there are a couple of ways to avoid the fee, detailed lower down in the post.
Where can I make a free cash withdrawal from my Netspend card?
Netspend funds aren't simply for online shopping or swiping at physical establishments. You may take it with you everywhere you go and utilize it for whatever purpose you want. The official locations for withdrawing funds from your account are shown below.
1. Walmart
By buying at Walmart with your Netspend card and requesting Cashback at self-checkout or the register, you can make money from your Netspend account. You can collect Cashback at any store without paying a fee if you use your Netspend card.
If you have a pay-as-you-go plan, debit purchases will cost you $1 and $2 for each transaction. However, if you are on a monthly plan, this price will not apply. Walmart will give you up to $100 in Cashback at the register and $60 at self-checkout.
2. When using an ATM
You can use the card to withdraw money from ATMs that accept Visa or Mastercard. You can withdraw a maximum of $325.00 per transaction and $940.00 each day. ATM withdrawals are speedy because they can be completed in minutes rather than many minutes or hours in a bank.
3. Cash Back
You can use the cash Back method, which is probably the simplest way to withdraw money from your Netspend card without paying a fee or charge. Although this is not possible everywhere, most retail businesses, grocery stores, and other merchants will allow you to add Cashback to your purchase.
Not only will you have cash in your hands, but there will be no ATM fee applied to your transaction. Stores will limit how much money you can withdraw, so find out what such limits are at the places you frequent for transactions. This allows you to plan and ensure that you have cash on hand when you need it.
4. MetaBank
The Bank is a Netspend-affiliated bank, and Metabank issued the Netspend card. You can get a free withdrawal at any ATM that displays the "Privilege Status" mark; these ATMs only levy a premium for withdrawals. The Netspend Visa prepaid card works at any ATM.
5. MoneyPass
They are one of the country's most extensive surcharge-free networks. For qualified cardholders, MoneyPass offers a surcharge-free ATM experience at various locations around the United States. MoneyPass ATM can provide you with a free ATM for Netspend.
6. Obtainable over the counter
You can withdraw money from your Netspend card account over the counter at many banks for a fee. You're good to go as long as their Bank accepts Visa or Mastercard.
As you can see, as long as you have a debit card, banks accept withdrawals from their account holders and those from other financial institutions. Over the counter, you can withdraw up to $4,999.99 every 24 hours.
7. Stores And Retail Locations
I understand if you're curious about how withdrawals are handled at retail stores. This is the knowledge I'd want to share with you. You must use the Cash Back Technique to withdraw money from your Netspend Card at a retail store.
The Cash Back Method of Withdrawal is undoubtedly the simplest and most convenient way to get free money from your Netspend card. This is the process of adding money to the price of whatever you want to buy at a store.
8. Stores that have partnered with Netspend
Let's look at the partnered stores that offer free withdrawals from my Netspend card while we're on the subject. Retail outlets that sell Netspend cards reload cards and show withdrawal services are Netspend partners.
Walmart and CVS are two retail grocery stores or pharmacies that do this. For example, Walmart does not charge a fee for withdrawing funds from a prepaid card on a monthly schedule. A minor cost of 1 to 2 dollars will be deducted if the card is on a pay-as-you-go plan.
Netspend Card Purchase Locations
Do you want to purchase a Netspend Card? Go to Netspend.com and look at the list of retailers there. You can find a participating area by inputting a zipcode or a city and state.
Netspend cards can be purchased from a wide range of outlets. Netspend offers relationships with several national retailers, including Walmart, Walgreens, Office Depot, 7-Eleven, and CVS Pharmacy, where you can purchase a Netspend card.
To comply with Netspend requirements, the vendor requires your name, address, date of birth, driver's license or another form of identification before purchase.
FAQ
Who is eligible for a Netspend card?
Most people will be eligible for a Netspend prepaid card because it does not require a bank account or a credit check. Users must be at least 18 years old to participate. Consumers will need to authenticate their identity to use the card entirely.
Otherwise, Netspend cardholders will only be able to make in-store purchases and will not be able to reload their cards. You'll need your name, date of birth, residence, and government identification number to prove your identity.
You may use your Netspend card to make purchases in stores, phones, and online. You can also withdraw money from any ATM using the Netspend visa debit card or debit Mastercard.
Is there any ATM where I can use my Netspend card without paying a fee?
MetaBank is a service that allows cardholders to withdraw money without incurring a fee. Surcharge-free withdrawals are available at ATMs featuring the Privilege Status emblem.
Is it possible to use my Netspend card to make a cash withdrawal at Walmart?
Yes, you can use your Netspend card to withdraw cash at Walmart Money Centers. Your daily withdrawal will be around $5000, and you will be charged $3.75 for single withdrawals.
Conclusion
That concludes the discussion. You can see that select ATMs, such as Moneypass, Metabank or Netspend to withdraw money for free. There is the option of employing more indirect means of free cash withdrawal, such as asking your friends whether they mind if you withdraw the money you send them or selecting "debit" at certain stores.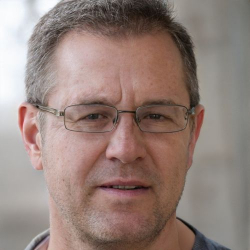 Latest posts by Fred Wolf
(see all)