Ally bank is a financial institution that is operated via the internet only. This bank has many customers in the United States of America. It works mainly as an auto finance and banking industry.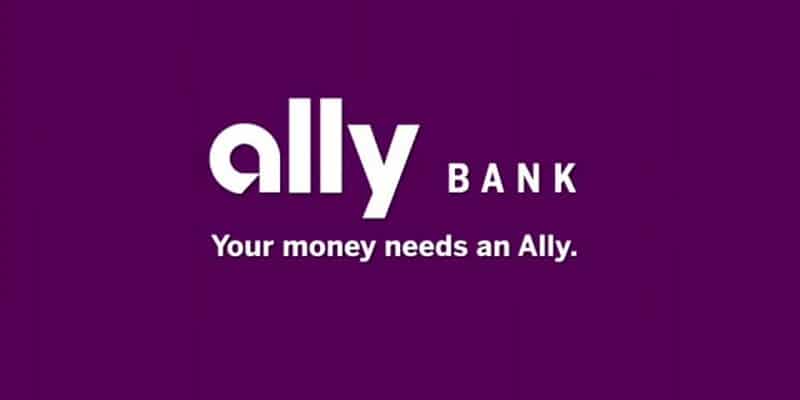 This bank provides you with various services like saving accounts, money market accounts, certificates of deposit, checking accounts, and credit cards. If you have multiple bank accounts in your home country, you may think about closing the account that is giving you less profit than others.
In case you are not happy with the services provided by Ally Bank and want to close your ally bank account then you can do so easily by following the steps documented in this article.
How To Close Ally Account [Watch Video]
There are only two ways to close an Ally account at will;
By Calling Customer Service: You can call Ally bank's customer service center at +18772472559 and talk to a representative about your account closure intentions.
Sending Closure Letter To the Bank: You can send a letter to Ally's bank customer service care at PO box 951, Horsham, PA 19044 using a courier service.
But before you do that, here are some of the precautions you should take before closing your Ally Account.
If you are closing your account with Ally Bank because you have decided to bank with another institution, you may be able to transfer your funds electronically to the new account.
This will save time and ensure that your money is safe during the transfer process. If this is what you really want to do, then there are things you need to consider first before attempting to close your Ally account.
How Do I Close Ally Savings Account?
Ally Bank is a great online bank, but it might not be right for you. If you're ready to move on, closing your Ally savings account is easy. Here is how;
Step 1:
Call Ally Customer Service: You can call Ally bank's customer service center at +18772472559 and talk to an executive about your account closure intentions and they'll advise you on what to do.
Step 2:
Sending Closure Letter To the Bank: You can send a letter to Ally's bank customer service care at PO box 951, Horsham, PA 19044 using a courier service.
Keep in mind that you'll need to transfer all of the funds from your account before closing it. If you have checked for your savings account, please destroy them once you have closed the account and transferred the funds to another Ally or non-Ally account.
Once the account-closing process begins, you won't be able to access your Ally Bank account information online or by phone, and you can't deposit or withdraw funds through checks or ATMs.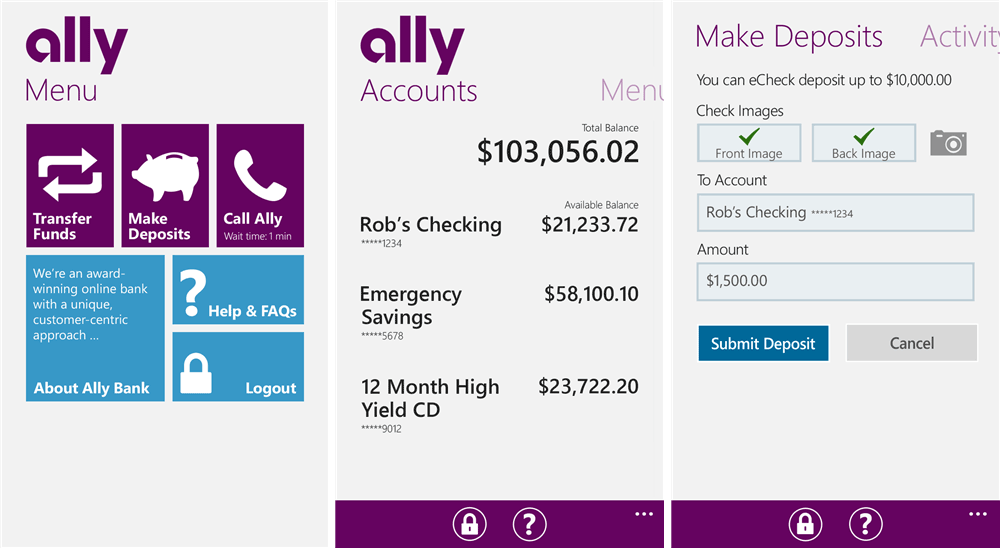 Close Ally Checking Account
Closing your ally checking account is the same process as closing any of the Ally accounts. The steps required are the same and here is what to do;
Call Ally Customer Service: You can call Ally bank's customer service center at +18772472559 and talk to an executive about your account closure intentions and they'll advise you what to do.
Sending Closure Letter To the Bank: You can send a letter to Ally's bank customer service care at PO box 951, Horsham, PA 19044 using a courier service.
Don't forget to follow other precautionary measures to ensure your pending transactions are taken care of.
How Do I Cancel My Ally Card?
If you wish to cancel your Ally card, please contact the Ally bank customer service team at +1-877-247-2559.
You can also cancel your Ally card from your online account.
Log in and click on the button that reads, "Cancel Card."
If your debit card is lost, stolen, or damaged, you request a new one.
Canceling your Ally credit card will help you avoid paying interest and any annual fee, but it can have a negative impact on your credit score. If you're going to close your card, do so only after you're sure you'll be able to pay down the balance in full before the next statement.
Also, keep in mind that if you cancel a card with an annual fee, you won't get a pro-rated refund of any remaining fees.
However, the amount of your credit limit you're using is a factor in your credit score, so if you have a high balance on the card and close it, your score may drop because of that.
How To Cancel Ally Extended Warranty
It is time to cancel your Ally extended warranty if you are closing your Ally account. Although the extended warranty might not be affected by your bank account as motor services is only one of the services offered by Ally.
The process of canceling the Ally extended warranty is very simple, but it requires some patience. There are two ways that you can use to cancel your Ally extended warranty. You can either contact Ally customer service or cancel online.
Your best option would be to call Ally customer service for assistance. Once you have called them, they will walk you through the process of canceling the Ally extended warranty.
This policy applies to all Ally extended warranty products, including Ally Certified Service Protection Plans and Ally Extended Warranty+
Ally extended warranties are only available through Ally dealers with eligible vehicles. They're not available to everyone, and they don't cover every make and model.
Different plans are available for different types of vehicles. Newer vehicles, for example, may qualify for bumper-to-bumper coverage. For older vehicles that have both basic and powertrain coverage, there is a mileage limit on each type of plan.
How To Close Ally Account Online
If you need to close your Ally account online, you can do so by logging into your online account and selecting the right options. The process is simple and only takes a few minutes of your time.
Step 1:
Log into your Ally account using your credentials. You will be taken to a page containing details about your account, such as your balance, recent transactions, and so on.
Step 2:
Click on help to start filling their contact us form or using LiveChat support. The fastest route is to visit https://www.ally.com/contact-us/ after you must have logged in to your account.
Step 3:
Inform the bank that you are closing your account and the process should be initiated online. They might send you a confirmation email to verify if you truly want to close your account.
How To Cancel Ally Invest Account
Ally Invest is a low-cost online broker with no minimum balance requirement. It's known for its strong customer service and easy-to-use trading platform.
Unfortunately, sometimes you may decide to close your investing account whether it's because of high fees or poor performance. You should know it can take some time to close your account; but if you're committed to doing so, follow these steps on how to cancel the Ally Invest account (or Ally Invest Managed Portfolios).
According to Brokerage Review, there here are a few steps to close any investment account.
Automated Customer Account Transfer (ACAT)
Automated Customer Account Transfer (ACAT) is a process that transfers the assets in an account from one brokerage firm to another. ACATs can be used to transfer both taxable and non-taxable accounts. The process differs depending on the account type.
If you have an Ally Invest account, you are eligible for a free closing. But if you want to close your account using a wire transfer, you will need to pay a fee of $30.
Ally Close Account Fee
Ally Bank does not charge a fee for closing an account. However, if you have an IRA CD, you will be charged a $25 IRA Annual Maintenance Fee when you remove all the funds from your IRA CD or IRA Savings Account. If you transfer funds from your IRA accounts to another financial institution, you may incur a Partial Account Outgoing Transfer Fee of $50.
What to do before closing your Ally Bank Account
Identify Your New Bank
Before jumping into closing your account, make sure you've already opened an account with a new bank. You may want to research banks and credit unions and choose the one that's best for you.

Look for banks with features that meet your needs. For example, if you frequently use ATMs, look for a checking account that allows unlimited ATM use or reimburses ATM fees.

Don't jump into closing your account yet, research banks that meet your criteria. Talk with friends and family members who use their services and check online reviews for customer experiences with the banks you are considering. Once you have narrowed down your choice, visit any local branches for more information about their services and fees.

Complete all necessary paperwork to open an account at your new bank once you've made your decision before proceeding to close your ally account.
Verify Pending Transactions
Call Customer Service
It's always best to call in and talk with a live person. The reps are trained to answer questions and help consumers with the most common issues.

When you are ready for your account to be closed, the customer service representative will ask if you have changed all automatic deposits and withdrawals from your account.

He will then explain how long it takes for the closure of your account to be finalized, which typically takes three business days.
Sign Legal Documents
Everything You Need To Know About Ally Bank
Checking and savings accounts, CDs, mortgage products, and auto financing are just some of the types of financial services that Ally Bank offers.
Additionally, Ally Bank does not charge monthly maintenance fees on its deposit accounts or has a minimum balance requirement.
You may have heard the name Ally Bank before and not even realized it, but the company is part of General Motors Acceptance Corporation (GMAC) and is based in the United States.
In fact, if you've ever had a loan through GMAC, then you already have experience with Ally Bank. This is because GMAC used to be called GMAC Auto Finance Company, which was later renamed GMAC bank.
Ally Bank has been an American financial services company since 2010. Prior to its establishment, the company was known as GMAC or General Motors Acceptance Corporation, a subsidiary of General Motors Corporation.
Ally Bank offers checking and savings accounts. It also offers a number of auto loan products, which are sold under its own brand name.
The Bank operates as a direct bank in the United States. It offers certificates of deposit, checking accounts, savings products, money market accounts, individual retirement accounts, and mortgages.
The company also provides online banking services that allow customers to pay their bills online; transfer funds between Ally and non-Ally accounts; access account statements; set up automatic recurring transfers; receive account alerts by email or text message; view check images; search for specific transactions; and use mobile banking applications.
Further, it offers Ally Auto Online Services that allow customers to make payments, access vehicle information, read vehicle history reports, obtain payoff quotes, and schedule service appointments through its Web site or mobile application.
Additionally, the company provides Ally Car Buying Service that allows customers to research vehicles with accurate pricing information from TrueCar Network dealerships.
FAQ
Why's A Posted Transaction not available In My ally bank Account
When a deposit is posted to your ally bank account, but not available to withdraw, there are a number of reasons as to why this could be. The most common reason that this happens is that the funds have not yet been cleared by your bank.
The most common reasons for this are:
Your funds were sent from a different country and have not cleared the receiving bank's foreign exchange account.
Depending on where the sending bank is located and which country you are in, there may be a delay in processing your incoming funds. If you're not sure about how long it takes for international wire transfers to clear, contact your financial institution for more information about their specific policies and procedures.
Your bank has placed a hold on your account due to suspicious activity or other reasons beyond your control. Banks will occasionally place holds on deposits they deem suspicious or that they believe may be fraudulent in nature (e.g., if an account was hacked).
If this happens, you need to contact your bank right away so they can lift the hold on your account so that you can use those funds! It's also important to remember that banks could also put holds on deposits if they suspect fraud or money laundering activity on behalf of their customers; for example, if someone tries to open
What is Ally Bank Transfer Limit
Ally Bank's transfer limit is $10,000 per day, $20,000 per week, and $50,00 per month
Ally Bank's daily transfer limits may vary depending on your account type. For example, the ally savings accounts have a $100 daily transfer limit while the money market accounts have a $10,000 daily transfer limit. The more money you have in your account, the higher your daily transfer limit will be.
Ally Bank offers many different types of savings accounts with varying interest rates and minimum deposits. The rates are competitive with other banks and credit unions in the U.S., but won't compare with high-interest accounts from banks like Capital One 360 or Discover Bank.
Transfers are free when you use the Ally Mobile App or Ally Online Banking to send money directly from your eligible Ally savings account to another person's eligible Ally savings account — or vice versa — within 24 hours of initiating the transfer (as long as it's sent via ACH).
What Is ally bank's monthly maintenance fees
Ally Bank's monthly maintenance fee is $0.00. This applies to all accounts and is a standard feature of the bank's products. It is a charge that customers can avoid by maintaining a minimum balance or by making regular deposits into their accounts.
In addition to the monthly maintenance fee, customers will pay fees when they use certain services. These include overdraft protection, returned checks, and wire transfers. In most cases, these fees are less than $10 per transaction, but they may add up if you make a lot of them in a short amount of time.
Ally Bank offers personal checking accounts with no monthly service charge, but there is a minimum balance requirement for each account type (except for the individual premier checking account). There is also an ATM usage fee on out-of-network ATMs in some locations that apply to both Ally Bank checking accounts and CDs.
What Is ally bank's minimum opening deposit?
Ally Bank is a direct bank that offers high-yield savings accounts, CDs, IRAs, and money market accounts. The minimum opening deposit for an account at Ally Bank varies depending on the type of account you open.
The table below provides a list of minimum opening deposits for various Ally Bank accounts:
Account type Minimum opening deposit
Savings $0.01
Money Market $0.01
CD $500 (12-month), $1,000 (24-month), $2,500 (36-month) and $5,000 (60-month)
What Is ally bank's withdrawal limit
Ally Bank withdrawal limits are determined by how much you have in your account reserve balance and how long you've been an Ally customer. The minimum daily limit is $2,500 and the maximum daily withdrawal amount is $10,000 per day.
This means that if you have less than $2,500 in your account, you won't be able to make any withdrawals until you reach that minimum amount unless you're willing to pay a fee.
Ally Bank withdrawal limit: Which accounts qualify?
There are two types of accounts at Ally Bank: Checking Accounts and Money Market Accounts (MMA). Withdrawal limits are different depending on whether you have a checking or MMA account. You'll get unlimited withdrawals from either type of account if you meet the following requirements:
You have had an account open for at least 90 days;
Your balance is $10,000 or more;
You have not been charged any overdraft fees in the last 12 months; and
You make recurring direct deposits into your account at least once every 60 days.
Ally Money Market Accounts (MMA) Withdrawal Limit
Ally Bank MMA has no minimum balance requirement and no monthly fee. With a Money Market Account, you can earn interest on your balance and use Ally eCheck DepositSM to transfer money to your Ally Bank account with just a few clicks from your computer or mobile device. There are no limits on how often you can make ATM withdrawals, but there are limits on how much you can withdraw each day and how much you can withdraw each month
Final Words
Ally is a great place to bank, and even though you want to close your account, there are plenty of reasons that might cause you to want to keep it around. Use these tips to ensure you're making the right steps to avoid any hassles as you break up with your old bank.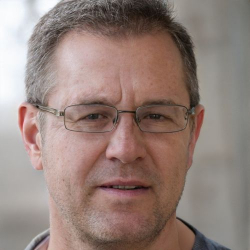 Latest posts by Fred Wolf
(see all)